LearnDash Website: 3 Must-Have Add-Ons
LearnDash! A cutting edge eLearning platform contributing to eLearning systems for over half a decade!
Since the time it was launched, LearnDash has unarguably helped create a treasure trove of courses across the world. From cooking to coding and singing to sewing, learning anything and everything at home is possible with LearnDash.
LearnDash truly offers smart and personalized learning, anytime, anywhere! Over the years, several add-ons have been developed to extend core functionality of LearnDash, making it more powerful and versatile. However, that's not the end! Developers are still working hard to carry the baton forward.
If you already own a LearnDash website, or intend to build one in the near future, we commend you for your choice of an LMS. In addition to its built-in functionalities, there have been some very interesting developments in the world of LearnDash recently! We're talking about the 3 brand new add-ons introducing 3 innovative concepts that have joined the pool of LearnDash plugins! Without further delay, let's have a closer look at each of them and see what more they bring in!
1. SamCart Integration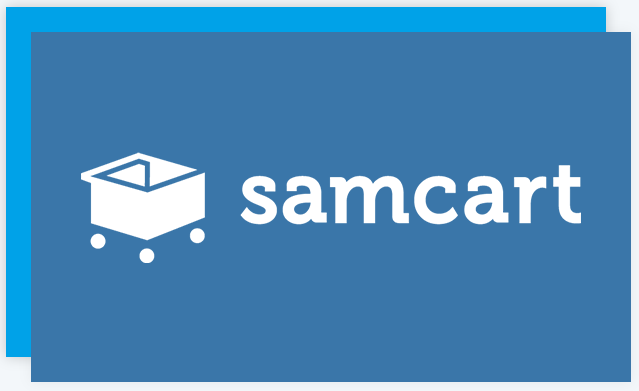 Making an eLearning course with LearnDash is fast and trouble-free. However, selling it online is a tougher nut to crack. If you are trying to increase conversions, then SamCart Integration can be an appropriate option for selling your courses.
SamCart is a hosted shopping cart designed for selling digital/physical products, and services online. The SamCart Integration plugin is exclusively for selling LearnDash courses. It's packed with remarkable features, useful for website administrators and learners. To list a few, SamCart features:
Multiple templates.
It offers templates matching to your LearnDash course theme.
Payment gateway options.
It ensures convenient payment methods and currency options.
Course payment plan. 
It proposes one-time or spread-out payment options.
One-click upsells.
It facilitates up-selling courses to boost revenue.
Abandoned cart.
It reduces abandoned carts with appropriate actions.
In-depth reporting.
It enables live sales monitoring at the back-end.
Now, coming to integration with LearnDash, it's a pretty simple affair!
Select the course you intend to sell online, and map it to a 'SamCart product'. A product can have a single course or a combo-package associated with it.
Choose your payment gateways from the list offered by SmartCart.
Create payment interval options for the course.
And you are done!
Users can now buy courses with a suitable payment plan. Upon successful payment, the user will be enrolled into the course. In case of a spread-out payment option, the respective course modules are unlocked after completing the payment installment. Selling LearnDash courses with SamCart Integration is easier than before. Check it out here.
2. Ratings, Reviews, And Feedback Extension For LearnDash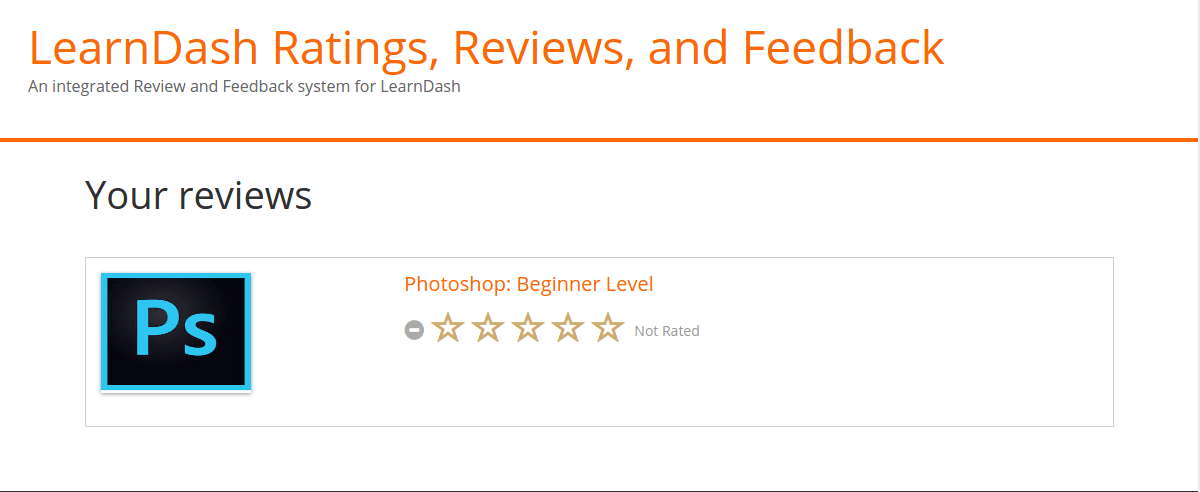 Feedback and reviews of any product create a great impact on customers. Genuine reviews take them a step closer to conversion. And in the case of eLearning courses it gets even more real.
Ratings, Reviews, and Feedback Extension hits this very nerve of a LearnDash user's psychology.
It enables users to rate courses, review courses, and send feedback to course authors. Users can rate courses based on course content, flow, pricing, and more.
It enables would-be-learners to view ratings and reviews given by other learners. They can gauge effectiveness and popularity of the course before registration.
It enables course authors to understand course performance and reputation among the learners. It helps determine areas to improve and plan future roadmap.
Highlights Of Features
Star-based rating.
Customizable feedback and review forms.
Complete administrator control.
Automated feedback notification to course author.
Genuine user feedback.
Cost-effective, and easy integration.
Honest reviews and feedbacks boosts the level of trust of your courses. Moreover,  it acts as free branding and improves SEO performance of your LearnDash website. Certainly, worth investing!
3. LearnDash Notes
Comprehensive learning relies on effective teaching techniques. Ideas like quizzes, badges, and discussion-forums improve the quality of eLearning to a great extent. And LearnDash Notes marks another feather in the cap! LearnDash Notes is an exciting tool for your learners to make their own notes while going through the course lessons. A resizable 'Notes Window' pops up when a learner clicks on the 'Notes' icon. The student can instantly jot down key points and reminders.
Let's take a quick glance over additional features of LearnDash Notes.
A Learner can make notes and save on personal dashboard.
A learner can use rich text formatting styles to make notes more readable.
A learner has a quick access to consolidated shared/own notes.
A learner can export notes in a word document and print it.
A learner can share notes with others and access notes shared by others.
Administrator or course tutor can review, edit and comment on user's notes.
LearnDash notes runs seamlessly well on any WordPress theme.
Empower your course learners with LearnDash Notes.
Endnote
That's it for now!
LearnDash is consistently spreading its wings to accommodate more and more functionalities. Samcart Integration, Ratings, Reviews, and Feedback, and LearnDash Notes are long awaited LearnDash features that have come to existence.
Try out these novel add-ons to enhance your LearnDash course experience and let us know your feedback. Stay updated!