How To Create A Successful Language Learning Website
As the eLearning market is expected to reach $325 billion by the end of 2025, many education startups are paving their way to the digital industry with unique ideas and exceptional features. By empowering people to connect with native speakers across the world via the live audio/video chat feature, some top-notch eLearning platforms like Verbling, Livemocha, italki, etc., have revitalized the way of learning foreign languages. To build an advanced language learning startup that outshines the existing platforms, here are certain factors that you must consider.
The Business Model Of Online Language Learning Platforms
As the lack of interaction with native speakers is the biggest obstruction that most of the people face while learning a foreign language, numerous social media sites have introduced the option of text chat to bridge this gap. However, this idea didn't prove useful in terms of building fluency in a specific foreign language.
By leveraging new-age online language learning platforms like Verbling and italki, people can easily interact with tutors and other users through the medium of audio/video chats. Moreover, users can opt for a one-on-one private lesson or a group session as per their convenience.
How Online Language Learning Portals Generate Revenue
As most of the leading online language learning portals have not leveraged the complete potential of their platform and have missed out on many possible revenue channels, here's a list of all the possible revenue channels to help new players gain a competitive edge over the existing ones:
A commission from the fee that learners pay to tutors or a monthly subscription to classes for the students
A monthly subscription for tutors to feature, manage, and conduct their language learning courses on the website
On-site promotion for tutors
Banner ads
A Look Inside The Essential Website Features Of Online Language Learning Platforms
Here are some suggestions on what features you should include in your online language learning platform.
1. Eye-Catching Homepage
By designing a visually appealing and informative homepage, not only you convince the visitors to stay on your website but to join your platform, too. Here are some suggestions:
The top navigation bar must display important links—like classes, tutors, signup, etc.
The website banner should include a catchy message with an attractive background image.
Asking users about their native languages—or the ones they are fluent in—and the ones they want to learn.
2. Classes
Let's classify the different types of classes that you need to offer on your online language learning platform:
Live sessions: an online live session for the popular languages that users can easily access without joining.
Private classes: a private learning session between the tutor and the learner that needs to be scheduled beforehand.
Class recordings: a detailed recording of previous sessions given by a tutor. These can be viewed by learners after a tutor grants them access.
Here are some suggestions for the layout and design of the classes' landing page:
The page must provide detailed information about different classes, their types, and access level.
An option to filter results based on the language users want to learn, the level of difficulty, and the tutor of their choice.
3. Tutors
This section will feature the tutors listed in the online language learning platform. Here are some features that you must include in your website:
Filter results based on the tutor's availability and the language they speak and teach
Sorting options based on popularity and price
Options to visit tutor profile, view demo, and message them
4. Scheduling A Private Lesson
To enable learners to make the right decision while choosing a teacher, the following information should be available on the tutor's profile page:
View tutor's demo video
View tutor's general information like overall rating, hours taught, etc.
Check the tutor's private lessons fee
Book a free trial lesson
5. Becoming A Tutor
By filling a registration form on the language learning website, any user can become a tutor after getting approval from the admin. Here are some features that a tutor registration page should involve:
Benefits of tutoring on your platform
Testimonials by existing tutors
FAQ section to address general queries of a user who wants to become a tutor
6. Group Chat For Learners
By driving the traffic on your website, this feature will help users seamlessly connect with other native speakers through audio and video chat.
A registered user can join a practice group of learners with similar language preferences and difficulty level.
Start a new group chat by stating the language, difficulty level, and maximum participant limit.
7. Mobile App
Being the need of the hour, it is imperative to build a language learning app for all major mobile platforms. It is recommended to implement all the necessary features for learners and tutors in your mobile app.
Conclusion
To build an exceptional online language learning platform, well-thought planning of the website features is essential. By considering the above factors, you can effortlessly provide your target audience with a splendid experience that helps you stand apart from your competitors in the market.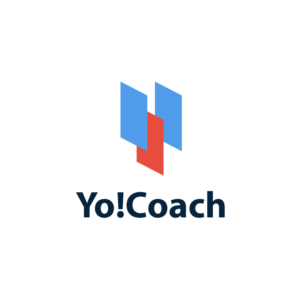 YoCoach
Yo!Coach is a white-label solution to build an online tutoring,consultation and course based platform like Preply, Cambly,Udemy etc. The software is pre-integerted with video conferencing APIs like Zoom, Atomchat and Lessonspace.