isEazy Offers The Possibility Of Using Games As Course Content
September is a month that marks the beginning of the academic year on the educational training calendar. It's also a great time to plan next year's courses. With this in mind, isEazy is pleased to announce that it's starting off the academic year with two very exciting pieces of news for its users.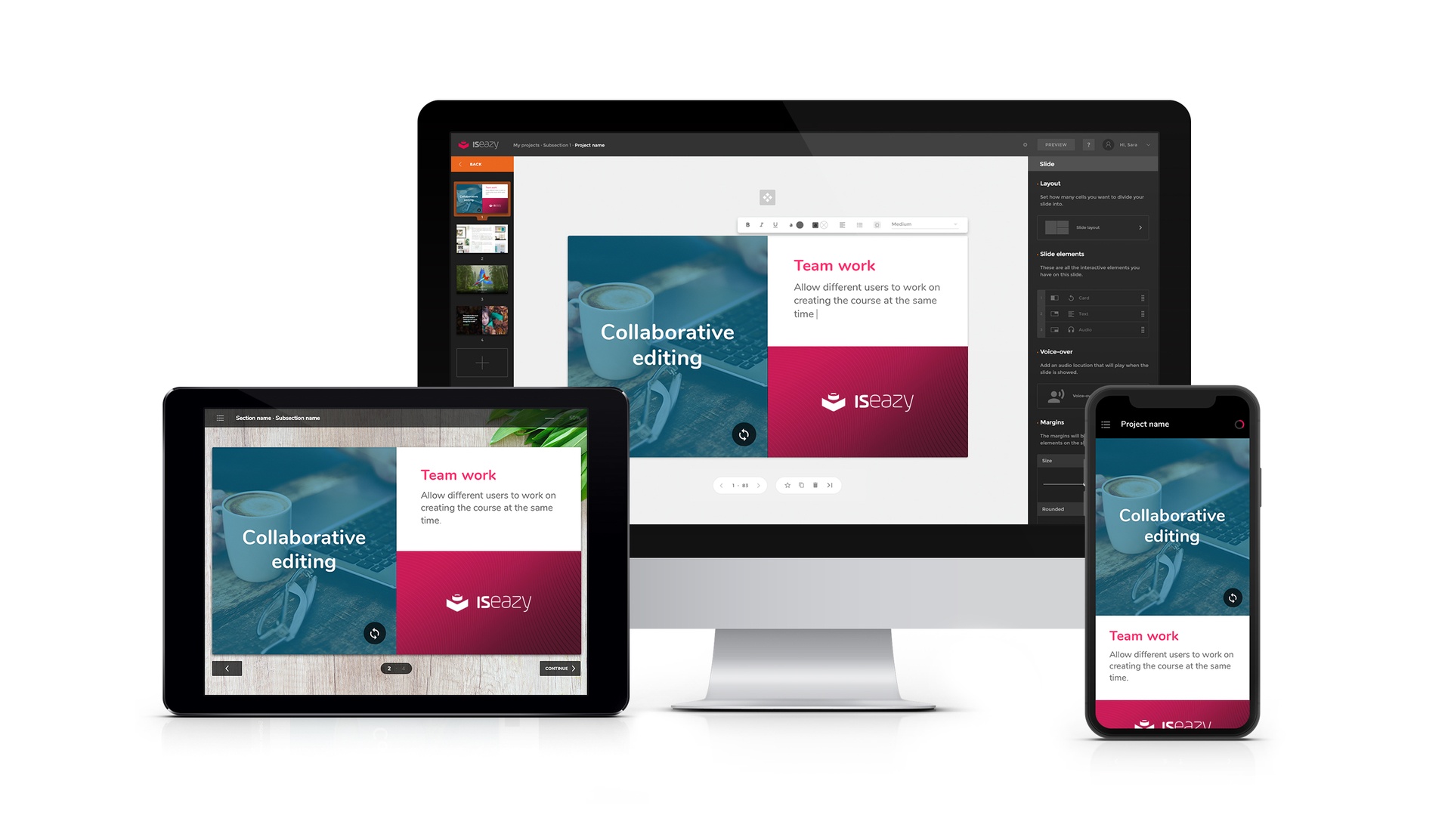 To begin with, isEazy just launched a much more affordable plan at €29/month, placing it in a very competitive market segment. isEazy CEO, José Luis de Federico, says: "At isEazy, we help create professional quality e-learning courses very easily. Our goal is to facilitate access to a professional authoring tool. And an economic subscription is a big step in that direction." The free version, which users can enjoy for an unlimited amount of time, is still available, but this exciting "starter" subscription makes it easier for users to try a paid version with more features.
As for new and expanded features, isEazy has stepped up its game this season by offering the possibility of using games as course content. "Fun training engages students more and boosts knowledge retention. We think games are a very powerful tool for creating memorable courses", de Federico adds. These three new games are Alphabet, Swipe and Trivial.

Alphabet allows users to create a fun question and answer quiz, while Swipe challenges players to sort elements into different categories as they race against the clock. These new and entertaining game elements make courses created with isEazy much more motivating and easier to learn. Finally, Trivial is a game of questions and answers. During each turn, the student must answer a question to win the category. The game ends when the student has completed all their categories or time runs out.
isEazy continues to offer the most fluid user interface on the market, with project templates, autosave and preview on mobile devices, as well as a wide range of interactive elements.
All of these features make it easy to create online courses in a streamlined way for those who have knowledge to share and want to convert technology into an aid, eliminating barriers.
About isEazy
isEazy is a cloud-based authoring tool with users in more than 80 countries around the world that allows you create and share e-learning courses that work on any device. Selected for sponsorship by Microsoft as part of its "Microsoft for Startups" program.