19 Gold Awards For SweetRush And Clients By The Brandon Hall Group
San Francisco, Calif., August 22, 2019 — The Brandon Hall Group has given 28 Brandon Hall Group Excellence Awards (including 19 Golds) to SweetRush, a global leading provider of custom learning and performance improvement solutions. These awards are the Learning and Development industry's highest honor, and as one of the top overall winners this year, SweetRush shares these awards with its trusted client-partners, the American Association of University Women (AAUW), Bridgestone, Cox Communications, Deloitte, Google, Hilton, Mondelēz, and Wells Fargo.
Working closely with its client-partners' world-class teams results in a "best of all minds" strategic approach to innovating learning solutions—and these collaborations are what makes winning these honors possible. Many of SweetRush's valuable partnerships are with longtime clients, with whom it has developed synergistic alliances focused on advancing L&D to best reach and engage learners in new and exciting ways.
These awards recognize SweetRush's vast versatility, and how the company effectively executes leading-edge learning and Instructional Design trends and techniques—among them storytelling, interactive video, immersive simulations, transformational games, responsive design, Virtual Reality, and 3D animation. The breadth and depth of its capabilities is seen in the wide variety of categories in which it won in—19 categories in total, including learning strategy, innovation, change transformation, and citizenship—and in the variety of subject matter and business objectives, including sales and product knowledge training, leadership training, brand training, empathy building, new hire onboarding, change management, and salary negotiation training.
SweetRush is also serving and supporting a broad array of industries: nonprofit/foundation, healthcare, automotive, telecommunications, business services/consulting, technology, hospitality, manufacturing, retail, and banking/finance.
Here is the complete list of SweetRush's 2019 Brandon Hall Group Excellence Awards:
19 GOLD AWARDS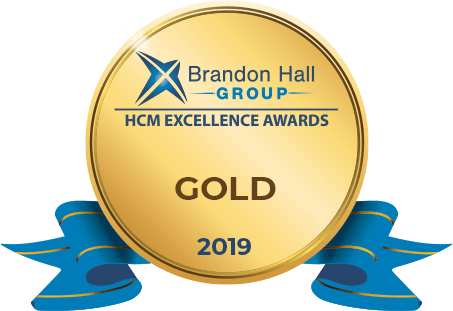 HCM Citizenship
Best Results of a Learning Program
Best Advance in Custom Content (x2)
Best Use of Blended Learning
Best Use of Games and Simulations (x3)
Best Use of Mobile Learning
Best Use of Video for Learning
Best Use of Virtual Worlds
Best Unique or Innovative Learning Program (x2)
Best New Hire Onboarding
Best Learning Program Supporting a Change Transformation Business Strategy
Best Advance in Competencies and Skill Development (x2)
Best Sales Training Program for Extended Enterprise
Best Advance in Creating an Extended Enterprise Learning Program
6 SILVER AWARDS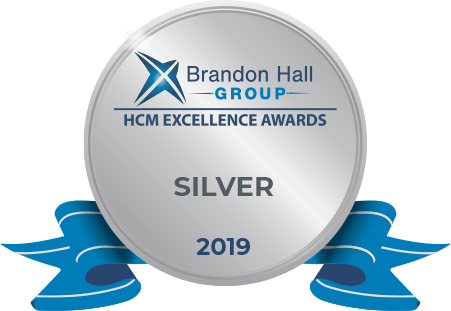 Best Advance in Creating a Learning Strategy (x2)
Best Advance in Leadership Development
Best Sales Onboarding Program
Best Advance in Competencies and Skill Development
Best Learning Program Supporting a Change Transformation Business Strategy
3 BRONZE AWARDS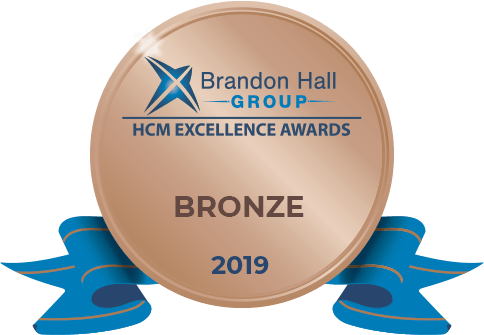 Best Unique or Innovative Leadership Program
Best Unique or Innovative Sales Training Program
Best Advance in Creating a Learning Strategy
"At the heart of each of these awards are relationships between organizations and individuals, committed to using their craft to serve others. We are truly blessed to serve our client-partners' teams—to help them grow in their abilities and careers," said Andrei Hedstrom, SweetRush CEO and Cofounder. "Thanks to each and every person, both on our client-partners' teams and on the SweetRush team, for coming together and creating another banner year of award-winning learning solutions!"
"I am so thankful, grateful, to the SweetRush team that is so committed and to our client-partners who collaborate with us and trust us to provide experiences that will have a profound impact on the behavior of their employees," said Arturo Schwartzberg, Chairman, and Cofounder at SweetRush. "And we believe strongly that we are making a difference, not only in bottom lines but in people's lives through our extensive work for non-profits—one of which, AAUW—won a Gold Brandon Hall Group award!"
"The HCM Excellence Awards recognize programs that measurably benefit organizations," said Mike Cooke, Brandon Hall Group CEO. "Many human capital management departments are unable to confirm that their initiatives help the business's bottom line. Because we focus on measurable benefits, our awards program is universally recognized and highly prestigious."
Award entries were evaluated by a panel of veteran, independent senior industry experts, Brandon Hall Group analysts and executives based upon the following criteria: fit the need, design of the program, functionality, innovation and overall measurable benefits.
If you'd like to speak to SweetRush about its award-winning approach to learning and development, visit the company website.
View the winners on the Brandon Hall Group website. Congratulations to everyone who won!
About SweetRush
SweetRush is trusted by many of the world's most successful companies to help them improve the performance of their employees. We are known for exceptionally creative and effective solutions that combine the best of instructional design with highly engaging delivery. Our work has earned a long list of awards and accolades in collaboration with our clients. Discover more at SweetRush.
About Brandon Hall Group
Brandon Hall Group is an HCM research and advisory services firm that provides insights around key performance areas, including Learning and Development, Talent Management, Leadership Development, Talent Acquisition, and HR/Workforce Management.
With more than 10,000 clients globally and 25 years of delivering world-class research and advisory services, Brandon Hall Group is focused on developing research that drives performance in emerging and large organizations and provides strategic insights for executives and practitioners responsible for growth and business results.