Kitchen Confidential: All About Restaurant Staff Training And Retention
The food and beverage industry frequently employs temp workers, for example, students that wait tables or flip burgers to support themselves for a while.
Unfortunately, the industry's employee engagement issues and churn rate problems go beyond that—especially when it comes to counter, kitchen, and support staff. So how to engage employees in the food and beverage industry? Read on, as we dive right into the matter.
5 Ways To Improve Employee Engagement And Retain Restaurant Staff
1. Focus On People Who Want To Be There
The best way to increase employee retention is to stick to hires who are interested in longer-term employment, or even into having a career in the restaurant business. Employee retention is not just about the salary you offer. In fact, as Upserve found in its research, a higher base pay does not correlate with reduced employee turnover.
Instead, use a combination of common sense, cultural match, and pre-hire screening to get a sense of how prospective hires feel about the restaurant industry in general and the role you want them to fill in particular. Avoiding hiring people that are only looking for short-term employment is a good starting point.
2. Treat Your Employees With Respect
You might be the kindest of employers, but how do the rest of your managers, head-waiters, and co, treat the rest of your staff? It only takes one grumpy, ill-mannered, or snarky senior employee to create a toxic working environment in a restaurant that drives new employees away. If you see this kind of behavior, you should nip it in the bud, and make clear that you don't tolerate it. If you know that a higher ranking employee abuses his or her position, do not hesitate to take sides.
Speaking of taking sides, you should show your employees that they have your full support, even if that means occasionally having to (respectfully) side with them against some complaining customer (provided that the customer was making some outrageous demands, was disrespectful, or was otherwise in the wrong, of course).
3. Offer Career Advancement Options
Few things drive employees away as quickly as a lack of prospects. While some might be fine waiting tables and scoring great tips, others might feel trapped working in the same job position for years. If your restaurant has a hierarchy of waiting staff, offer new hires the ability to rise to the head waiter, and eventually even more important roles such as floor manager.
Same goes for back-of-the-house jobs. Promote prep cooks into sous-chefs (and then chefs), move kitchen managers on to be general managers, and so on. Don't be afraid of mixing up various responsibilities up, either. If the person that's running the register is good with computers, they might be able to help you run your social media campaigns, for example.
4. Care For Your Staff
Many employers often liken their business to "a big family," but much fewer treat their employees in a manner worthy of that simile. Paying decent, livable salaries would be a good starting point. Without offering those, you can't complain about employee churn or expect ever to reduce it. But caring goes beyond mere salaries.
You'll need to be there for your employees when they need you. You'll need to listen to their complaints and suggestions. You'll need to reward loyalty. You'll also need to make it more convenient for them to work for you long-term, e.g., by setting flexible working hours so that they can also tend to their children's needs, or so that they won't worry about the time during their daily commute.
5. Train Your Staff
We have already covered the importance of offering your staff career advancement options in tip #3. If you don't include those in a professional development program, though, your employees' options will remain limited. How else are they going to learn the required skills to function in a higher job position?
A restaurant staff training program, even with a modest curriculum, will help your employees pick up the skills that they need to move forward in their career while remaining a part of your business (e.g., migrating from waiter to barista).
HR experts highly recommend professional skills development as a means of reducing employee churn regardless of the industry. It can be especially useful in the food and beverage industry, however, where few employers ever bother to offer any restaurant staff training.
The Benefits Of Restaurant Staff Training With An LMS
Choosing a traditional, classroom-based setup for food and beverage skills training will be too costly, too impractical, and, in general, unworkable. Online learning, on the other hand, with a capable LMS like TalentLMS, will be a much better fit.
For starters, online learning will let you teach your staff whether it's 20 people in one restaurant or 10,000 people across a nation-wide (or even international) franchise chain. If you are worried about the required IT expertise of running your own restaurant staff training program, you really shouldn't be. A Cloud SaaS training option like TalentLMS requires no installation and no maintenance - it maintains itself. What's best, as an always-on asynchronous learning platform, TalentLMS allows restaurant employees the flexibility to study at their own pace (and from their chosen location)—something valuable in an industry with long shifts, seasonal highs and lows, and unpredictable peaks in business.
Last, but not least, the mobile support in TalentLMS, plus the ability for learners to perform their training even on the go, whether on their commute or taking leverage of a few hours of downtime between serving lunch and dinner.
Thousands Already Served
Sign up for a forever-free TalentLMS account now, and experience for yourself how this industry-leading LMS platform can help you deploy your restaurant staff training program, improve your service, and reduce your churn rates in one fell swoop.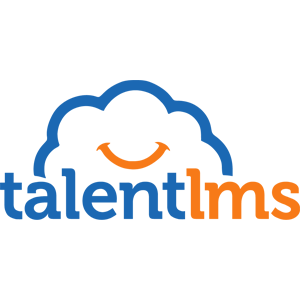 TalentLMS
Easy to learn, easy to use, and easy to like, TalentLMS is designed to get a "yes" from everyone, including C-level execs, budget heads, and busy employees. Now, instead of checking out, your whole organization leans into training.