The Best SEO Content Strategy Tools
Most companies would give their right arm to reach the #1 spot in Google. It takes dedication, patience, and a results-driven content marketing strategy to beat the competition. It also takes a good chunk of your budget. Fortunately, there are some tools to help you reach the top without digging too deep into your pockets. These SEO expert sites can narrow down the keyword list and predict the best phrases for your niche audience. The secret is to use them before crafting your top-notch eLearning articles so that your content is organic, targeted, and backlink-rich. Instead of trying to integrate them after the fact to boost site traffic. Here are 8 tools for writing guest posts that improve Google ranking and enhance your online presence.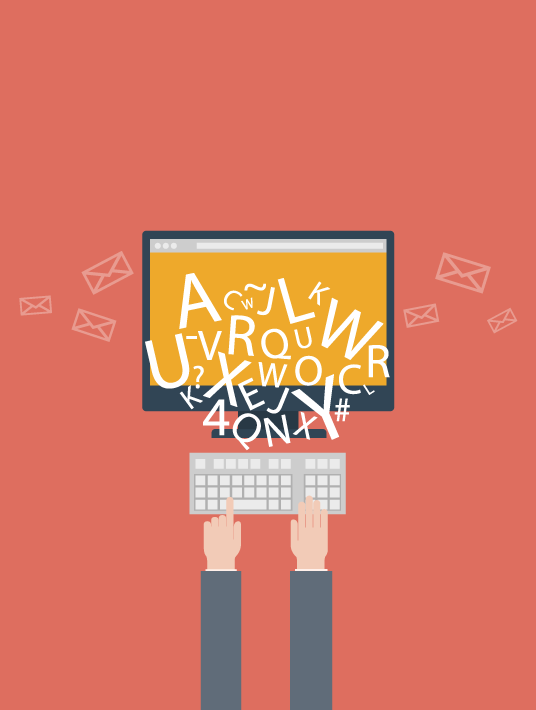 Publish Your eLearning Article
Bring in creative, credible and inspiring eLearning content to build awareness, establish authority and become a thought-leader among other eLearning professionals.
1. Google Keyword Planner
The ever-popular—and free—Google Keyword Planner is still going strong. It allows you to search for keywords based on your product, service, or niche. As well as see how those terms and phrases performed historically. Not to mention, predict the number of clicks, conversions, and CPC for future content marketing campaigns. Simply sign-in to your Google Ads account and click on the planning icon to get started.
2. Ubersuggest
Another free option that allows you to streamline your SEO content strategy and 'reverse engineer' the competition's marketing tactics. Ubersuggest provides keyword suggestions, content inspiration, and backlink data. So that you have the opportunity to generate more traffic and boost conversion rates. Just type in your keyword or domain name to start the search.
3. Answerthepublic
This free-of-charge SEO content strategy tool specializes in creative PR and keyword research. Their niche is providing a report of your target audience's search queries and questions. The platform also displays a visual map of keyword recommendations and forecasts. There is a limit to the number of reports you can generate each day. But Answerthepublic offers a pro option for around $100 a month to lift that cap.
4. SEMrush
A paid keyword planner that calls itself the 'all-in-one marketing toolkit.' It covers everything from SEO and paid traffic to social media and market research. SEO audits, position tracking, and organic traffic suggestions are just a few of the services that SEMrush includes in the package. Their pricing plans range from Pro (which is around $100 a month) to Enterprise. They can also take a closer look at your backlinking strategy and help you increase your eCommerce sales.
5. Ahrefs
This advanced paid keyword tool has helped major players like Facebook, Adobe, and LinkedIn. Their services include competitive analysis, keyword research, rank tracking, content research, web monitoring, and backlink analytics. They have a broad range of flexible pricing plans. But even their lite tier covers 500 keywords per week. They do offer a low-cost 7-day free trial if you want to take a test drive before you make any commitments.
6. Soovle
Soovle takes a more visually stimulating approach to keyword research. You simply type in the word of choice, and the platform automatically displays relevant keywords from the leading sites. Including YouTube, Answers.com, and Google. Which is priceless for eLearning authors who need a bit of inspiration. Don't know what to cover in your next guest post? Start with a related keyword and see what searchers are querying all over the web. Even better, it's free to use.
7. Yoast SEO
Yoast has two pricing plans to choose from: free and premium. The top option allows you to preview your page, check for all related keywords, and add schema.org data for improved indexing. They also make internal linking suggestions to improve your Google ranking. Keep in mind that Yoast is a WordPress plugin. So, it will seamlessly integrate with your existing blog or landing page.
8. Plagiarism Checker
Nothing will get you on the Google naught list faster than plagiarized eLearning articles. Not only is it immoral, but it's considered duplicate content. You can use the Grammarly plagiarism checker to ensure your posts are 100% original. Plus, it runs an error check in the background so that you're able to edit your content simultaneously.
Insider Tip To Find The Right Tools At The Right Price Point
Some free options might not deliver the results you're looking for. In which case, it may be wise to invest in paid keyword tools that feature advanced analytics, predictions, and support services. Sign up for free trials if they're available or evaluate online reviews. You can also ask for recommendations in social media groups. Try a few platforms to see which suits your needs and budget. You should also peruse all their features to find a tool that offers the best value for money. A free solution doesn't require an upfront investment, but is it limiting your marketing potential?
Writing eLearning articles that engage readers and convert them into loyal customers is challenging enough. Adding SEO to the mix makes it even more complicated. However, these tools help you take the stress out of online marketing and custom tailor your approach. The trick is finding a platform that's intuitive for your team and aligns with your content promotion goals. You should also guest-post on sites that allow you to optimize content instead of limiting your creative control or SEO integration. For example, they only allow backlinks to their internal content or don't offer personalized author profiles.
Becoming an authority in the eLearning niche does require a commitment. Download our eBook How To Become An Authority In The eLearning Industry By Guest Blogging and discover how to stay on top of trends and find a platform that suits your style and target audience.