Snappico: Learning On The Go And Having Fun While At It
Snappico hits all the right eLearning buzzwords, as it sits at the intersection of three trends that have seen considerable adoption in the last couple of years or so: micro-learning, gamification and infographics.
The micro-learning core consists of the mobile flash card app that displays tiny self-contained pieces of information to its users.
To add to the fun factor and keep engagement high this is combined with gamification elements, such as score keeping with social leaderboards, rare and collectible card sets, trying to keep up with your friends, and more.
Finally, infographics, in the original sense, because we attempt to visualize the knowledge offered in the cards, favoring graphics and illustrations with as little text as we can get away with.
What is Snappico?
Think of it as a portable, visually rich, Wikipedia in a mobile application, that you can browse when you're bored or when you want to learn something new without much effort. It's perfect for any kind of commute (unless you're the driver), and the content is varied and great for both kids and adults that want to jolt their brain while on the go.
We try to cover as many topics as we can (from DNA's structure and sports to the history of the Roman Empire) and already offer over 130 topical card sets, with 10 new sets landing every week.
How Snappico works
First you have to get the app (oh, and, have we mentioned it's free?). It's only available for iOS at the moment, but if you're an Android user watch this space, as there's an Android version in the works which we'll hope to launch soon.
From within the app, you can subscribe to various topics (card sets) and collect your cards. You get one (two-sided) card per topic for each day, but you can also use credits to unlock additional cards faster.
Each completed card set increases your collection's value, so in order to beat other users score-wise you have to complete as many sets as you can. You need to be quick to subscribe to new sets, though, as they come with limited availability.
As you complete your sets and increase your score, you also rise to even higher levels, which give you access to sets that are only available at those levels. So, those that worked faster to get a head-start and don't get too complacent and lazy about it tend to stay on top.
With its nicely illustrated cards and game elements, Snappico will probably remind you of the collectible cards of old (with baseball or soccer players, formula 1 cars, etc.) and those have indeed been a great inspiration to us.
We've also placed special emphasis on having well written micro-lessons on each card, and getting them to be as effective and clear as they are, proved to be a form of art all of its own. Everyone can ramble for 10 paragraphs, but essentializing the same information down to bite size takes a certain talent.
Conclusion
All in all, we're quite happy with how Snapicco turned out and it's already doing quite well regarding user adoption. And don't forget that we're only beginning with this app, as besides the upcoming Android release, we also have a few more surprises coming to it in the future.
If you're an iOS user and haven't already downloaded your free copy, we suggest you check it out and get some micro-learning on.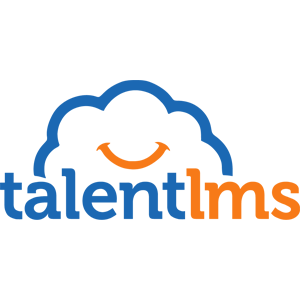 TalentLMS
Easy to learn, easy to use, and easy to like, TalentLMS is designed to get a "yes" from everyone, including C-level execs, budget heads, and busy employees. Now, instead of checking out, your whole organization leans into training.