How To Create Explanation Videos For Corporate eLearning
The marketing industry has been using explainer videos for years to promote products and keep consumer in the loop. However, they are also a perfect addition to corporate eLearning. These bite-size training tools provide your employees with targeted knowledge and skill development, from compliance to task-based online training. Every member of your team gets the knowledge they need in a visually engaging format. Here are 10 helpful tips for creating explanation videos for your corporate eLearning program.
1. It All Starts With The Storyboard And Script
The storyboard allows you to map out all of your visual elements, while the video script takes care of the finer details, such as the narration and scene direction. Bear in mind that explanation videos are usually between 30 seconds to 2 minutes long. In other words, they are a microlearning resource and just-in-time online training tool rolled into one. Meet with your eLearning team to gather all of your online training tools and materials. You should also clarify your learning objectives and desired outcomes.
2. Focus On A Specific Problem Or Idea
Explanation videos center on a particular topic or training pain point. For example, a compliance issue that keeps popping up in annual evaluations or a task that most of your employees struggle with. As such, you should focus on one learning objective, performance behavior, or desired outcome for each explainer video. Don't try to cover too much ground. This will only lead to cognitive overload and dreaded employee boredom.
3. Stick To A Shorter Format
Explanation videos for corporate eLearning must be short and to-the-point. The beginning should introduce the main problem or challenge, followed by the possible solutions or tools employees can use to overcome the obstacle. And it all culminates with the resolution. Since you are working with a 2-minute time limit, you need to whittle the information down to the basics. Don't try to pack your video with as many tips, tricks, and ideas as possible. Instead, stick to a shorter format and just concentrate on the essentials your employees need to get the job done.
4. Stress The Benefits And Real World Applications
Employees need to know what's in it for them, as well as how they can apply the information in the workplace. You must convey the key ideas and concepts, but you must also show your staff how they can use all this information in a practical context. Benefits and real world applications help to translate knowledge from theory to practice. However, it helps to boost employee engagement and motivation, as well, which is a big plus for dry or dull compliance training topics.
5. Choose Compelling Visuals
The takeaways are important, but that doesn't mean that visuals should go by the wayside. Keep in mind that images, video clips, and other visual elements improve knowledge retention. They also demonstrate complex ideas and tasks so that corporate learners can mimic them in the real world. For example, an explanation video features a work-related process. Employees have the opportunity to watch every step in order to learn favorable performance behaviors. In addition, many explanation videos feature animations, which helps to engage employees and grab their attention.
6. Use Audio Wisely
Audio must support your visual elements and provide clarity, not distract your employees. Use voiceovers to narrate key concepts and ideas, as well as background music to evoke specific emotions. But employees should have the option to mute the audio when the need arises. For example, when they're on the sales floor or meeting with a client. Therefore, you may want to consider subtitles or captions. These are also ideal for employees with disabilities.
7. Include Supplemental Resource Links
You might not be able to cover everything in your explainer video, for the sake of preventing cognitive overwhelm. However, you can still include supplemental links that provide employees with more information. For example, an online tutorial that explores the task in greater detail, or a microlearning simulation that allows them to put their knowledge into practice.
8. Sum It All Up
Include a bullet-point list or quick recap at the end of your explanation video that sums up the main ideas. This gives employees the chance to pause the video and soak up the essential information. You may even want to give them a pop-quiz at the end to gauge their comprehension. Then they can go back and watch the video or seek out additional resources.
9. Leave Them Wanting More
Every explainer video should have a "call to action." In the world of marketing, this is the time when consumers are prompted to buy the item or visit the site. In corporate eLearning, you can direct your employees to the next online training activity or course. Additionally, reiterate how they can use the information in the workplace and how it will help them fulfill their responsibilities.
10. Gather Feedback For Future Explanation Videos
Your corporate eLearning strategy is always a work in progress. That includes your corporate eLearning explanation videos. Conduct surveys and focus groups after the fact to collect employee feedback. They can tell you what works and what may need to be reworked. You can also invite them to participate in online training simulations and branching scenarios to test their knowledge. This sheds light on knowledge gaps that still exist so that you can improve your corporate eLearning strategy.
Ultimately, you must determine if explainer videos are worth the investment. More often than not, the answer is a resounding "yes!" This is particularly true for complex tasks or compliance topics. However, they are also ideal for performance and skill gaps that need a healthy dose of positive reinforcement.
Use mysimpleshow to make the perfect video based on your script or your uploaded Power Point, illustrate your story with images that stay in mind, preview and publish; 4 simple steps to enter the amazing world of video-making.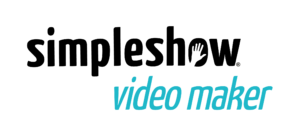 simpleshow video maker
simpleshow video maker is an online tool for creating explainer videos. It's quick, fun, and easy! You can explain any topic in more than 20 languages! A short video with a great story and strong visuals are key to get your message across!