How To Track LMS Effectiveness
You've chosen your Learning Management System (LMS), your team is all on board, and you've invested time and resources into your training—but you're asking yourself, is my staff actually learning from my LMS? Are they engaging with the training I'm giving them? Are they actually retaining what they're learning?
These are perfectly natural questions to be asking yourself and are more common than you might think. With that being said, it's actually relatively easy to track and monitor the progress of your team and discover how to track LMS effectiveness.
Here are 5 simple but effective ways to test if your LMS is working:
1. Track Learner Development
An effective LMS will provide useful statistics to track the activity and progression of your learners, whether that be via charts or visual representations of data. By tracking the relevant data, you can track the effectiveness of your training on individuals, groups or even globally. Monitoring the overall scores, success rates and even time spent on your LMS will further indicate how your LMS is being received. A key indicator to keep an eye on is the drop-off rate on courses. If you see a high drop-off, it's an indicator that the course is not engaging enough for your learners. After all, an effective training program should be tailored to the needs of your learners.
2. Track Course Attempts
People learn at different rates; this is a fact that you should always keep in mind. Some will have no problem completing your training the first time around, while others may require more than one attempt to progress. Monitoring course attempts will allow you to monitor individuals and gauge whether the course itself needs to be adapted to be more effective. Keeping an eye of the drop-off rate can be an indicator of your courses being too long and needing to be optimized, for example.
3. Test Learner Knowledge
Your learners will take in a lot of information over the course of their training. Naturally, you want to ensure that what they've learned translates practically into their role as they progress. Quizzes attached to your courses are a great way of immediately gauging if they're taking on the information at the moment. Additionally, pop quizzes are a great way to test retention levels and knowledge, with the results giving an indication of the overall effectiveness of your training content. Don't be afraid to reassign training if you think your learners need a refresher course.
4. Refresher Courses
From time to time, staff will need a refresher on the training they've previously completed, whether that be due to changes in regulations or simply to make sure that they're retaining the information. Repetition is an important part of learning, as the more you're exposed to something, the more it will stick in your mind. Periodically reassigning courses will allow your team to stay at the top of their game and to remain fully compliant in the relevant fields.
5. Collect Feedback
Of course, when all is said and done, the best way to track your LMS effectiveness is ultimately by asking your learners for feedback. Carrying out polls, surveys or interviews will help you find out what's working and what needs to be changed, adapted or refined according to the needs of your learners. However, make sure that the feedback you collect is from a range of learners. After all, you don't want to make changes that will only help a small group of individuals. Any updates should be for the benefit of all learners. Building and adapting your LMS accordingly will create a learning platform your team will want to invest time in and ensure that your training is being well received.
By following these 5 simple but effective steps, you'll be able to track learner progress and gauge the effectiveness of your training. Don't be afraid to test your learner's knowledge with random pop quizzes and if you ever feel like your learners need a refresher, reassign them to content to stay up-to-date. All of this, combined with collecting feedback will ensure that your LMS is effectively training your staff to be the best versions of themselves!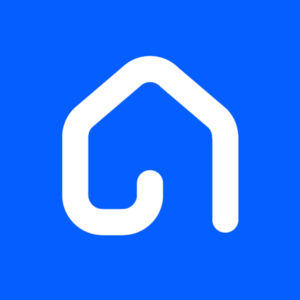 Innform
Innform is the all-in-one LMS for modern teams. Innform works on any device and comes with all the essential tools for companies to train their employees, clients and suppliers online.