Vidopop - A Video Messaging App To Enhance Your eLearning Experience
Explain ideas easily with video and quickly send it to others.
Things are easier and faster to explain with video than with text. Visual concepts such as geometry problems or workout exercises often require lengthy written explanations when taught online. Educators can use video messaging to get their ideas out quicker and to provide viewers with a more thorough understanding of concepts.
For students, it's just like sitting side by side and looking over your shoulder.
Utilize video messaging to show anything anywhere in the world. You can use your mobile device to show your computer screen, your tablet, your note pad or your whiteboard. Use your device to capture body movement, hand gestures and voice. You can send your video to contacts to be viewed at their convenience or you can live stream to viewers instantly. Armed with only your phone, you can create a virtual classroom from anywhere in the world with a 3G/4G/EDGE or WiFi connection.
Personalize your curriculum.
Vidopop makes it easy to create spontaneous or frequent videos. Enhance teaching materials such as Khahn Academy and Coursera with personalized Vidopop questions & answers tailored to specific courses or individual students.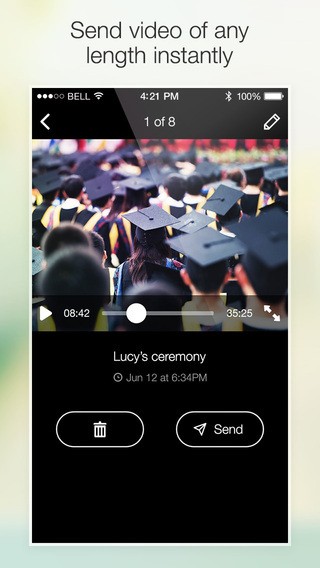 Video notes and messaging is more flexible than video conference calls like Skype.
There's no need to set up a meeting time. You can instantly send video anytime you want without the need of matching schedules. Participants can either view the videos live or watch it at their convenience. Videos are saved to your private account so you can reuse your video without recording it again.
Effortless collaboration.
With Vidopop, it's easier to remotely collaborate with others. Vidopop is perfect for a class setting where teachers need a lot of interaction with students, for teachers exchanging ideas and for completing training courses.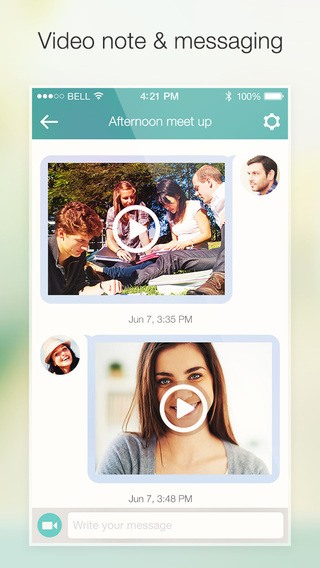 Track ideas and conversations
Unlike traditional messaging apps that group messages into one big thread, Vidopop organizes conversations by subject, making it easier to keep up to date on each topic.
Using Vidopop is simple.
The Vidopop app can be installed by anyone and requires no IT person to set up. Download it from the Apple App Store or Google Play for free. Users can begin recording and sending video immediately. Video messaging is as quick as sending a text. Simply point and shoot. Videos are instantly uploaded to your private cloud account even if the file is big or if there are many recipients.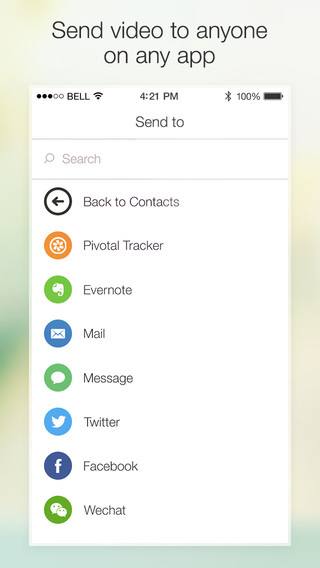 Video messaging complements other eLearning tools for a blended learning environment.
With Vidopop, you can natively integrate with collaboration tools such as Evernote, Box and Pivotal Tracker. You can also embed video links in other tools such as Duolingo, Remind 101, and Class Dojo. Viewers don't need to install the app to play the video. Videos will play on any platform whether its iPhone, iPad, Android or desktop.
Case studies show that classrooms that use video messaging improve in performance.
Math teachers from the Dallas Independent School District used Vidopop and measured their results against classes that did not use the app. After a semester classrooms that used Vidopop to learn, share and communicate outperformed their control group by 15 points.
Cost Effective Solutions.
Anyone can download Vidopop for free and sync their device with their contacts. Vidopop provides free storage for up to 10 GB of video. For storage over 10 GB of video, users can purchase 100 GB of video storage for a $5 monthly fee or 1 TB of video storage for $40 a month.