Embedded Training: What eLearning Professionals Need To Know
User attention is at a premium. Keeping people engaged during your app's onboarding process can be tough, particularly if users are met by a confusing, fragmented experience. However, well-delivered contextual learning can avoid any of that confusion: embedded training will guide users effortlessly through the onboarding process and ensure a good first impression of your app.
After all, first impressions are key when it comes to app engagement. An analysis of user retention rates [1] from Localytics in 2016 found that nearly three-quarters of users will abandon an app after just one use. That may be an uncomfortable statistic, but there is a silver lining: The more users engaged, the more likely they were to remain loyal. Localytics found that if users opened the app just 11 times in the first 30 days, they were only 14% likely to churn.
The key to keeping up with that engagement streak is getting users onboarded; and the best way to do this is with embedded learning.
Why Use Contextual Learning For App Onboarding?
Using embedded training in your app offers a range of immediate benefits:
Improves user experience.
By organizing all your training content in one centralized learning platform within the app, your users won't have to go to an online help center or open a "ReadMe" file to learn the ropes. Everything they need during onboarding will be right at their fingertips.
Makes onboarding efficient.
Embedded training provides an immediately accessible, self-paced way for new customers to onboard themselves. This naturally reduces the time frame normally associated with user onboarding.
Streamlines your operations.
Embedding training in your apps helps onboard your user base more efficiently, and using a good learning management system (LMS) reduces your workload by making it easy to update your training materials from one central location. This is critical when your company is growing quickly.
Lets you scale training as needed.
Whether you're onboarding one new user each week or several dozens each day, embedding contextual learning into your app is a much easier way to scale than sending individual emails or holding in-person training and webinars.
Related reading: How to Create an Online Course in 5 Easy Steps
Getting Started With Embedded Training
Embedded training provides just-in-time information so users learn features naturally as they go along. You can create libraries of accessible information, design training courses to teach users how to be successful and provide contextual learning to help users in the moment.
It's not as hard as it seems to get started. Look for a cloud-based LMS that:
Is completely white labeled.
Maintaining brand consistency is important, especially during the onboarding process. Complete white labeling lets you add your logo, select your colors, upload images and customize your HTML and CSS. Users won't feel jarred by the experience.
Uses custom domain and single sign-on (SSO).
You need to be able to connect your online training center to your domain. Also, the LMS you choose must enable users to navigate seamlessly between your courses, products, and business applications without requiring additional logins.
Has reporting and analytics capabilities.
Data analytics from your embedded training can help you improve core processes by correlating training outcomes with business goals, such as increasing customer satisfaction and product engagement.
Plays nicely with your other systems.
You want something that integrates easily with the software you're already using, like OnboardIQ or Salesforce.
Taking Embedded Learning Beyond Onboarding
While embedded training is helpful for onboarding, you can also use embedded training to keep users engaged well beyond those initial sessions.
As SchoolKeep's founder Steve Cornwell witnessed while using a rideshare company in San Francisco, embedded learning offers a convenient way to help users increase their skills. Instead of just scrolling through social media on their downtime, drivers can take advantage of the content embedded in the rideshare app to level up their skills and become more successful with the company.
Airbnb offers another example of how contextual learning adds value outside of onboarding. About a year ago, Airbnb redesigned their app [2] to provide a more streamlined experience for users. Rather than overwhelming users with options, a series of screens now guides users through the transaction.
More interestingly, instead of stopping its functionality at the completion of the transaction, Airbnb's new app presents users with an interactive guide to the city in which they just booked a room. This contextual learning content keeps users in the app and adds real value to their experience.
The Future Of App Onboarding
Traditional training methods simply don't cut it in the fast-paced age of on-demand apps. But creating a seamless onboarding experience is simpler than ever before.
Modern LMS solutions make it easy to train users in the moment when they need it most. With a suite of powerful tools at your fingertips, you can use contextual learning to lower support costs, deliver an interactive experience and increase retention rates. Your users — and your company's bottom line — will appreciate the difference.
If you're looking to create an onboarding training program for your users, give SchoolKeep a try with a free 14-day trial.
Footnotes:
How to Keep Your App Users With the 3x3 Rule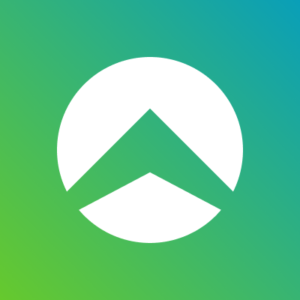 Northpass
Northpass is the learning platform that gives businesses the freedom to easily create, manage and scale their learning programs exactly the way they want.