Benefits And Examples Of Video-Based Learning
Videos are a highly effective tool to use in eLearning. They not only reduce cognitive load but also grab viewer attention and increase learner engagement. There are various reasons as to why eLearning videos make for a powerful learning experience for digital learners.
They compel consumption and improve retention levels. If given the choice of reading a 5000-word lecture transcript versus watching an 8-minute animated video illustrating the lecture's central idea, learners would definitely choose the latter as the preferred learning tool.
More significantly, the power of video as an eLearning tool lies in the fact that they are a cross-generational resource. From Gen C to boomers, to Gen X, Y, and Z, workplaces across the generational divide can gain benefits from the application of eLearning videos.
What Are The Benefits That Video-Based Learning Offers?
Improves Knowledge Retention
Compared to still graphics, text, or audio, videos offer higher recall and retention to a captive and attentive audience. Videos offer a stickier learning experience on account of better retention and recall.
Enables Microlearning
When learners read or hear about a new concept or idea, they often tend to mull over it and move on. Seeing that concept materialize through online training videos, especially with short-form microlearning, can give learners a pause for thought, which results in changes in how they think about what they've just learned.
Widely Accessible Content
They are particularly useful as a social learning tool. They are designed to be made available within the learners' workflow so that they can gain access to relevant bites exactly when and where they need it. You can also plan for the accessibility of videos by adding transcripts or closed captioning. Utilizing a high-impact training medium such as video for training makes training programs more acceptable and accessible across the entire workforce.
Enables On-Demand Learning
Videos can be used for performance support intervention, as just-in-time learning aids or job aids that are available within the learners' workflow. This helps learners use them precisely at the moment of their need.
What Video Formats Should You Utilize To Boost The Impact Of eLearning Videos?
The value of eLearning videos can be augmented by implementing the following approaches.
Learner-generated videos are exceptional at fostering informal learning.
Micro-module-based scenario and simulation videos are excellent in delivering "mock training" to digital learners in a safe (practice) environment.
Moment-of-need videos are great to provide reinforcement training as and when employees need it. They include lesson summaries, "how to," "watch and learn," "FAQ," and "key takeaways" types of videos.
Virtual Instructor-Led Training (VILT) videos interwoven as microlearning videos are great for formal learning courses.
Teaser videos can be employed to create awareness, spark curiosity, and induce excitement about the eLearning programs.
Practice-and-apply forms of videos are very effective as supplementary exercises, drills, and simulations.
Reinforcement videos serve as great review and reinforcement tools, and act as excellent job aids to bridge the "forgetting curve."
What Strategies Can Help Drive Engagement In Your Corporate Training Videos?
The following are 6 strategies that will help L&D teams maximize the impact of their video training.
1. Create Learning Journeys
Don't view training as a one-time initiative. Given that remote working is here to stay, L&D teams should consider utilizing online training videos to foster a continuous learning journey for their employees—from onboarding training to existing skills enhancement, and from review and refresher courses to new skills development.
2. Build A Video Library Of Formal Learning Aids
Create video training assets to support learning strategies, such as microlearning, point-of-need learning, how-to videos, tips and tricks, quick recall content, and just-in-time videos. Trainers can then make use of these videos to ease the transition from in-person training to formal, remote learning programs.
3. Gamify Your Videos
"Learn by playing" is a great way to make learning fun—especially when dealing with boring subject matter, such as compliance or mandatory certification training. Through competitive learning, the gamified video learning experience also helps improve engagement, foster team building, and increase cooperation among cross-functional teams.
4. Leverage Microlearning Videos
Short-form online training videos are more engaging than lengthy feature-length training content. These videos provide concise and targeted learning and serve well as point-of-need training and post-training support resources.
5. Integrate Scenarios And Branching Into Videos
The use of scenario-based learning (SBL) and branching in videos helps deliver realistic learning experiences to the audience. Instructors can use videos to demonstrate real-life situations (work-related challenges) and showcase alternate ways to deal with them. They work as useful checkpoints to bridge learning gaps and provide a safe environment for learners to practice what they've just learned. Branching presents the learner with multidimensional problem-solving opportunities, allowing them to understand the consequences of alternating choices, decisions, and actions.
6. Use Videos To Deliver Augmented Learning Experiences
Rather than using videos as a stand-alone training tool, make strategic use of online training videos, in concert with immersive learning approaches like gamification, scenario-based learning, and microlearning to deliver an augmented corporate learning experience.
How Do You Implement Video-Based Learning In Your Corporate Training?
Keep Your Content Concise
While video-based learning is an extremely effective approach to offer formal training as well as performance support intervention, the passivity of videos can sometimes limit the learning takeaways. You are likely to face this challenge when the run length of the video is long.
Select Relevant Topics
A good strategy is to create eLearning videos around a plot or storyline—but one that's relevant to your learner audience. Apply a customer success story, a work-related case study, or a suitable use case to gradually (in five-to-ten-minute snippets) progress the story through the course. It is vital that the video component of the story seamlessly aligns with the other aspects of the course—the audio, text, slides, assignments, and so on.
Build It Interactive And Engaging
Interactive eLearning videos provide more engaging courses, and the up-and-coming trend of using 360-degree eLearning videos delivers an immersive experience beyond the standard "point and record" video content.
Optimize It For Various Devices
You can use interactive video-based learning as short, bite-sized nuggets. Learners can consume this when they're on the go and on the device of their choice.
What Are Some Video-Based Learning Examples To Implement In Your Corporate Training?
Animated Explainers
This well-known, versatile video format with a combination of animated visuals (infographics) and text can be used to create a variety of learning experiences.
Expert-Led Explainer Videos
Learners are enthusiastic about expert advice and guidance. This format makes it available to learners exactly when they need learning support.
Interactive Videos
Although video-based learning is remarkable, you can step it up ten times through interactive video-based learning. You can combine interactions (corresponding to the learning interactions of the eLearning courses) to create high-impact learning experiences.
Parting Thoughts
Online training videos are an excellent addition to corporate training programs, particularly in the context of today's remote learning environment. Not only do they foster engagement through interactivity but they are also ideal to supplement existing learning resources in formal and informal learning environments.
I hope this article provides the requisite insights that will help you leverage video-based learning for online corporate training.
Read More: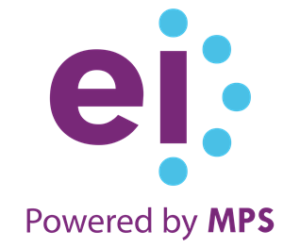 EI
EI is an emotionally intelligent learning experience design company that partners with customers in their Digital Transformation journey.
Originally published at www.eidesign.net.