How To Know When The Benefits Of White Labeling Apply To You
The benefits of white labeling are, well, many! There's no arguing there. But before we jump into the when and why, let's unpack the what. You know, what does "white label" actually mean?
Put simply, software that's developed by one company, but sold or delivered to end users under another company's brand, is white labeled. White label training software has become quite a trend among companies. And for good reason, too.
Here are 7 signs you need a white label solution for your eLearning courses.
You Need To Keep Costs Low
If you've ever been involved in a software development project, you'll know that it's not a cheap exercise. Hours of expert time are needed to design, develop, test and modify the program before it looks, sounds and feels like the brand-consistent customer experience you need it to be. And there's no difference when it comes to training platforms.
So, in the white label versus private label price war, the white label LMS always comes out on top. Because white labeling is all about offering products to customers and other end users without having to spend time and money on developing them yourself. In fact, white labeling an existing and reputable LMS requires only a small investment, because you don't need to hire a big team of developers and UX specialists.
So, when you don't try to do it all on your own, you'll be reducing your costs. But you'll also be able to use the saved development time to do better business. Whether that's boosting sales, improving operational efficiency, or creating high-quality learning content, you'll have more time to do what you do best.
You Lack Development Expertise
Without prior experience or a skilled and dedicated dev team, building your own LMS can be a scary feat. Just think of all the risks! Technical glitches and UX oversights could take months to fix when you've never experienced them before. And, when your customers are the first to find them, you'll have phones ringing off the hook with complaints and queries.
Poor User Experience (UX) is bad for business, too. Because those customers tell their friends, and their friends will tell their friends until your brand's reputation is marked with a big fat X. The good news is that a trusted white label platform can reduce risk and protect your brand.
By white labeling an existing and high-quality LMS, like TalentLMS, you'll be able to focus on your courses, instead of the platform they're delivered on. While you concentrate on creating top-notch content and facilitating live workshops, the LMS is taken care of. No technical oopsies, no stressing about the User Experience.
You Lack The Technical Infrastructure
LDAP, SAML2, active directory, CDN, rest-API. Huh? These are just a few considerations when it comes to the technical infrastructure needed to support and secure an LMS. If you're feeling overwhelmed, it's probably time to consider white labeling.
One of the main benefits of white labeling your LMS is that you don't need to have the technical infrastructure - it's all already there. That includes an extensive rest-API to communicate with your learning portal and get the data you need, single sign-on supported by LDAP, SAML2 and an active directory, not to mention blazing fast servers.
Beyond that, you get security features like limited user access, 2-step verification, and secure communication channels. And, you'll get technical support when things aren't working the way they should.
The Learner Experience Means Everything To You
The way customers feel about your brand is shaped by their experience of the learning content and activities, as well as their experience with the platform. But even the best Instructional Designers struggle to create engaging courses when the LMS features available to them are limited.
By choosing a white label LMS, your Instructional Designers benefit from a wide selection of features, like gamification, multimedia, live and recorded webinars, branching learning paths, and multilingual options that allow your courses to reach an international audience. Of course, mobile compatibility features for iOS and Android make on-the-go learning easy, too.
The best part, though, is that no one even has to know your LMS isn't, well, yours. Through advanced customization features, customers are able to enjoy a meaningful learning experience without ever needing to know it's a white-labeled platform.
You Need To Remove All Signs Of A Vendor
Ah, branding! One of the biggest concerns for anyone considering a white label LMS is: "Will it look, sound and feel like me?" After all, you've put a lot of effort into developing your courses, and now you need them to have a strong visual identity consistent with your brand. An identity customers trust, an identity free of confusion caused by sprinkles of vendor logos and formatting.
But choosing to white label might just be the best branding decision you ever make. Because today, customization features are one of the favorite benefits of white labeling an LMS. From personalized themes and branded home pages to adding your own colors and logo, you can easily transform an existing LMS into an extension of your brand.
Still, it's important to know that all LMS's are not made equal. Some LMS vendors offer limited customization, and some vendors offer loads of personalization features, but at a cost. So, make sure to find the right white label LMS for your needs.
You Need Seamless Integration With Other Applications
Oh boy. Your company relies on a bunch of applications and software for its day-to-day running and sales. Maybe you use PayPal, Shopify, and MailChimp? Or do you perhaps use WordPress, Slack, and SalesForce? So, now you're wondering how (and if) you can build a custom LMS that integrates with them all. How long will that take?
The truth is, developing a private label LMS with seamless integration can be time-consuming and expensive. Luckily, though, you have the option to white label. Many white labeled platforms are already built for integration with the most important applications. This means that you can be up and running across all of your favorite software applications in no time at all.
You Need Data, But Can't Interpret It
In order to continuously improve your eLearning courses, you need to know what to improve, right? And the source of this insight is data. But data isn't for everyone, and sometimes, the more you have of it, the less you know what to do with it. Rows and columns of words and figures can leave you scratching your head.
It's round about now that a white label SaaS would benefit you. You'll get rich data, without needing the time or skills to interpret it. Because an established LMS offers visual summaries and interpretive reports on time tracking, completion rates, engagement, assessment performance and more. This means you can evaluate the success of your courses against key metrics, and spot and correct problems quickly, without having to be a data guru.
Conclusion
Whether you're a small business, large enterprise or something in between, the benefits of white labeling are hard to ignore. In fact, they're something to get excited about! And, with the right LMS, creating a fully customized learning experience that's consistent with your brand isn't even hard to do. It all starts with a click.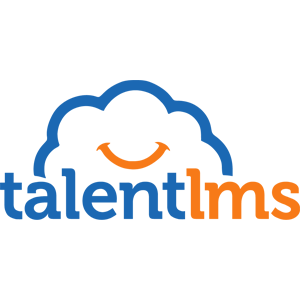 TalentLMS
Easy to learn, easy to use, and easy to like, TalentLMS is designed to get a "yes" from everyone, including C-level execs, budget heads, and busy employees. Now, instead of checking out, your whole organization leans into training.