The Role Of ERP In The Education Field
The education industry plays a critical role in honing the talent of a child. Schools, colleges, and universities play a major role in cognitive and academic development. This is why educational institutions must contribute to robust and enterprise-ready software. Educational institutions and schools must keep themselves abreast of the latest and advanced tools that simplify the entire education process. Today, the way schools manage their administration and juggle with multiple responsibilities has undergone a significant change. The time now is to bring agility into the education enterprise and perform better with each passing day. There is one software that empowers schools and colleges to run efficiently. This is the enterprise resource planning software (ERP) and it mitigates the ongoing complexities of the education business in a better way. It empowers all educational schools, colleges, and universities to manage the end-to-end requirements and helps them achieve a single version of the truth, thereby enabling informed decision-making.
The Need For Digitization In The Education Industry
Unlike earlier, today's schools are inundated with data and much more. Every single department is interlinked, so there needs to be increased collaboration in order to foster healthy relationships. This advocates the need for a modern tool rather than a traditional approach of papers. Today, there is a growing need for ERP, which manages all school-related activities, making them easier and more productive. ERP helps with easy access to information, unlike the pen and paper approach.
 Why ERP In The Education Sector
The importance of ERP is well advocated in all industries, be it pharma, manufacturing, retail, logistics, warehouse, trading, and so much more. The most important feature of ERP is automating business functions and integrating every business process. The software automates every vital function of schools, which means whether you are seeking admission, fees, HR, admin, or recruitment, you can depend on this software to do amazing things for you. The ERP solution facilitates every school and department.
The software can streamline each and every function of business happening in the education industry. So, if you are looking for a single software that can manage it all from automating every business function to fees, examination, payroll, document handling, and so much more, it does it all. Basically, ERP renders and empowers the education business with unlimited choices and benefits in order to manage everything seamlessly at the drop of a hat.
The ERP solution facilitates detailed information of the education business.
It gives on-time information on everything related.
It integrates every business function. It provides real-time access to information such as finance, human resources, and so much more.
It facilitates information within colleges, schools, and educational institutions.
It tracks every activity prevailing in business and simplifies the admission process.
It streamlines everything from grades and the exam operation system to budget management, fees management, hostel management, asset management and more.
It renders real-time insights and maintains good relationships with parents, staff, and vendors.
Educational institutions comprise faculty details, fees management, admissions management, student details, and so much more. ERP helps in automating these records and bringing all possibilities to store data. With the help of an ERP solution, one can update real-time records of students, faculty and administrative staff and gain controlled access of information. The software automates the entire lifecycle of students, faculty, and administration and provides actionable insights into key metrics. Enabling institutions to go paperless, the solution centralizes the management of the respective actions through a consolidated platform. It also assists in the day-to-day operations by facilitating the key information faster. Further, you can search for the information easily, almost anytime and anywhere. It is that easy. This empowers teachers and mentors to know about all the whereabouts like fees, admissions, inventory, stock transfer, stock details, and so much more.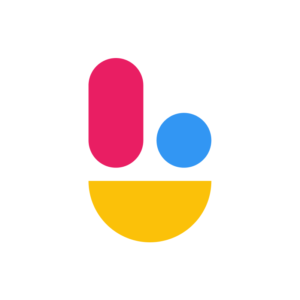 Brainingcamp
Brainingcamp is an all-in-one place for teaching math with digital manipulatives. We help educators make math more engaging through visual and hands-on learning.