14 Free Educational Technology Applications for Kids
At the following list you will find training games for children and browsers that are completely customizable so you can limit and control your children's access on the internet. You will also find news updating, and communication applications so you can stay in touch at all times.
1. Best Browser for Kids - free  The #1 rated safe iPad browser with parental controls. You can decide on the level of blocking. Perfect for families and schools that are looking for a safe, fast, reliable browser, with no in-app advertising! You can also support our cause by donating in our in-app purchases. Donations are not mandatory and are hidden from kids behind parental control preferences - which are controlled by you with a password.
2. Digital Passport for Kids - free  Played by over 300,000 kids in schools across the US, Digital Passport is now available on your personal device. The games and videos inside teach kids from 7-11 the essentials for staying safe online not only on laptops and computers but on mobile devices too. On Digital Passport, kids will find their favorite kinds of games and activities like platform games, tools for creating digital mashups, and other fast-paced gobble 'em up games, all geared toward teaching them important lessons about digital life.
3. Disconnect Kids - free  Disconnect Kids is a fun and unique educational app that teaches parents and children about privacy on the internet. Disconnect Kids also actively blocks requests for data about your web-browsing and in-app activity. It's the first iOS app that stops this personal data from ever leaving your device.
4. Edmodo – free  Edmodo makes a teacher's daily life easier by providing a safe and easy way for teachers and students to engage and collaborate for free, anytime, anywhere.
5. Engadget Distro - free  Engadget Distro brings the best articles from the Engadget site to your tablet in a rich, magazine-like format. Every week a new edition is hand-crafted by the Engadget team featuring the best reviews and features curated from the website along with a weekly editorial to bring you up to speed on any news you might have missed. Once you have downloaded the application, we encourage you to set Distro offline, grab a comfy seat, and enjoy all the great stuff you might not have had time to enjoy during the week. Immerse yourself in the world of gadget news.
6. Image Searcher – free   Image Searcher is a Google Image searching tool for iPad. Simply type in any keywords you want and you will see the thumbnails of images. You can view the original images, save them to your Photo Albums, email them to your friends, or open the original web pages.
7. LEGO Creationary - free  You love those little LEGO® bricks. Creationary puts a fun new spin on your creations. Build and guess with Creationary and the New Creationary Assistant – fun for the whole family!
8. Lego Instructions - free  LEGO® Instructions is a fan-built application for those who is fond of creating with their Lego pieces. It's the only app in the Store which presents building instructions in large step-by-step pictures to show parents and kids how to make these items. This app is a handy tool for those who lost or somehow doesn't have their building instruction for building LEGO items. The instructions are clear and easy to follow – almost like the real instructions from the box.
9. Little Bird - free  Little Bird's Internet Security Adventure, is a book for children produced by AVG for parents to use with their young Pre-School children. The book is designed to help parents initiate conversations about Internet safety in an age-appropriate manner. We hope it will be useful to you in helping your child begin to develop lifelong patterns of safe and secure online activity. The Internet will be a mainstay of your child's life. Like the majority of us, your child will learn, play, and do their homework using their computers, iPods®, gaming consoles, and mobile phones while connected to the web. We will be with you each step of the way, providing great technology and resources to help educate and keep them safe. Please enjoy this complimentary copy of Little Bird's Internet Security Adventure, and feel free to share it with others. At AVG we are committed to helping this generation of kids learn, play, and interact safely online.
10. Logo Draw - free  Logo Draw uses aspects of the Logo Programming Language to introduce users to the fundamental concepts of software programming, computer graphics, geometry, and logical thinking.
11. Maily - free   Maily is the safe messaging platform for kids aged 3+ to connect with family and friends. It is fun, easy and safe. Do you have kids aged 3+? Maily has been designed to supervise them. Create your account and add your kids right after. Connect & send messages with your nieces, cousins or other kid friends. For both grownups and kids, Maily provides a colorful and creative messaging platform. You can also add and invite contacts. The more contacts you add, the more fun Maily becomes.
12. Rover (web browser with Flash) – free Rover is an educational app and the only education browser for your iPad designed for teachers and students of all ages. Rover is targeted towards enhancing the K-12 education experience, bringing the best online learning content to your iPad- including access to content ordinarily available on the Apple tablet. We have partnered with major education brands to make sure you have access to leading educational content on the iPad. Transform your classroom into a fun, easy to use, and exciting learning lab! We have specifically designed Rover based on feedback from teachers, IT directors and administrators from schools across the country.
13. SketchBook MobileX - free  Autodesk SketchBook Mobile Express is a professional paint and drawing application designed for the iPhone and iPod Touch. SketchBook Mobile Express offers a set of sketching tools and delivers them through a streamlined and intuitive user interface. Use it to digitally capture your ideas or produce artwork on-the-go. With the same paint engine as the renowned SketchBook Pro software, SketchBook Mobile Express delivers sophisticated brushes and fluid pencils.
14. TinyTap - Moments into Games - free  Turn your moments into games! TinyTap is the first user-generated app market that lets anyone create fun educational games from pictures and creative ideas! TinyTap is a free game creation platform that lets parents, teachers and kids create, share and sell personalized educational games! Creating a game is very simple. All you need to do is add photos or images, record questions, trace the answers and you're ready to play!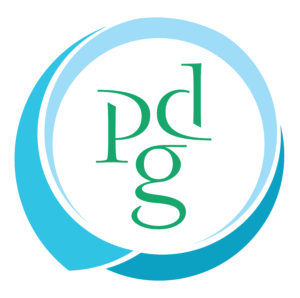 Performance Development Group
We make people better at making their business better.