Teaching The USA History With Free iPad Apps for Teachers and Students
1. American Patriot Star Spangled Banner - free American Patriot Star Spangled Banner is a fantastic FREE app that plays the USA Anthem music, so you can sing along. While the Star Spangled Banner plays, the flag of the USA United States of America is displayed in all its' glory.
2. American Revolution Interactive Timeline - free This award-winning, graphically rich timeline, developed by The American Revolution Center, a non-profit educational institution working to build The Museum of the American Revolution, offers information and access to rare treasures from the Center's collection that will be displayed in the new museum. Designed specifically for iPad, the app offers beautiful imagery, video, and information through an interactive, zoomable timeline showcasing artwork, weapons, clothing, objects, and manuscripts from the Center's collection. Image captions and video podcasts provide an overview of key milestones of the American Revolution.
3. Beyond Textbooks 2010: American History Games – free This application helps students connect to the Social Studies content that they are about to learn through fun interactive games. The games are designed to get students warmed up and ready to learn. For each chapter, students can play a mini-game: "Say What?" or "Clues to the Past" that has them interact with Virginia's Essential Questions. When they complete all the topics, students unlock a bonus game: "Whacky History" or "History Hunter" that reinforces the concepts introduced in each chapter.
4. Boston Freedom Trail Book App - free  The Freedom Trail® wends its way back into history along a route traveled by Puritans and Patriots. The "Boston Freedom Trail" Book App for iPad combines authoritative historical text and images with high-quality contemporary photography. Steve Dunwell, a renowned artist/photographer and expert on Boston, created this premier book App . Stunning visuals take you around and inside the sixteen sites, while the rich, readable text by historian Blanche M. G. Linden conveys the context and meaning of the Freedom Trail.
5. BOSTON: Becka and the Big Bubble, Becka Goes to Boston - free  StoryChimes are an affordable diverse collection of children's stories designed to immerse your child in the sights and sounds of interactive tales while keeping the "feel" of turning the pages of a real book. As we like to say, "When you hear the chime, turn the page!"
6. Building Titanic – free In 1912, she was the largest, most complex moving object on the planet and it took a workforce of thousands more than two years to bring her to life. Now, with the free Building Titanic app, travel back in time and witness Titanic's construction. You control the assembly of the majestic liner as you explore a dynamic interactive timeline and watch the great ship being built in simulated time-lapse  right before your eyes.
7. Clever Crazes You the Time Traveler - free A Fun Way to Explore Facts About Our American History! Great for Kids Grade K through 8! What Happens When Fun Games Are Mixed with Education? Kids Learn! Your kids will love these games, which are based on those from the popular clevercrazes.com .They'll earn real prizes! They'll learn math and vocabulary skills! Most of all, they will have FUN!
8. Coca-Cola Heritage Timeline (see Coke history in the US; interesting for kids) – free  Did you know that Coca-Cola advertising helped create the modern image of Santa Claus? Or that Norman Rockwell and N.C. Wyeth both painted for Coca-Cola, creating a beloved vision of mid-century American life? You might remember the 1971 television commercial in which young people gathered on a hilltop in Italy to sing "I'd Like To Buy The World A Coke," a counterpoint to turbulent times. Were you watching TV in July 1985 when Coca-Cola was the first soft drink consumed in space? Or maybe you saw the international exhibit of oversized Coke bottles, some more than 10 feet tall, featuring the folk art of more than 70 countries.
9. Constitution for iPad - free Senator Sam Ervin pulled one out of his pocket during the Watergate Hearings... Now prepare to own any legal debate with a copy of the US Constitution on your iPad!
10. Declaration for iPad - free  Reference copy of the US Declaration of Independence for your iPad. Includes text, notes, and images of original documents.
11. Early Jamestown - free  Victory Productions presents an interactive textbook exploration of the early days of the Jamestown settlement and the state of Virginia. Enjoy the rich interactive graphics and the engrossing story of a key moment in the history of the United States.
12. Great Depression Lesson - free  Great Depression Education Lesson for SOL. Looking into making App for use at all schools using gmail for worksheets!
13. Historypin - free   The official Historypin app reveals photos near your current location and allows you to view them layered over the modern scene in front of you. You can also explore Collections of some of the best old photos from around the world, wherever you are.
14. James Madison's Montpelier - free The new James Madison's Montpelier app makes history come alive at Montpelier, the historic home and grounds of President James Madison, the Father of the Constitution, and his vivacious wife Dolley. See the Madisons' works of art and fine china, explore the latest archaeological excavations, and even discover the hiking trails of the Landmark Forest, all in stunning detail with interactive maps and image galleries.
15. LineTime: Presidents Edition - free Swipe to scroll around through history, pinch to zoom in and out. Tap a president to see a detailed article about his presidency. Explore a bit! You may just learn a thing or two as you notice some of the shorter (32 days - William Harrison) or longer (4422 days - Franklin D. Roosevelt) presidencies, or encounter various historical political parties (Whigs? Federalists?).
16. Mapping Revolutionary Boston - free  This app allows you to explore an interactive map of Boston during the 1760s and 1770s, as tensions mounted between Great Britain and its American colonies. Step back in time by touching the colored pins on the map. Who walked these streets 250 years ago? Where did they live and work? How did they view Boston's place in the British empire and how did they voice their beliefs? As you explore Mapping Revolutionary Boston, you'll find answers to these questions and, we hope, discover entirely new questions of your own.
17. Mission US: Think Fast! about the Past - free  Test your knowledge of history as you race against the clock! Featuring characters from the online role-playing adventure game Mission US, Think Fast! About the Past is a fast-paced trivia game that introduces hundreds of fascinating facts about different eras of American history.
18. NYPL Biblion: World's Fair - free  Enter the World of Tomorrow and experience the 1939–40 New York World's Fair through the collections of The New York Public Library! Biblion: The Boundless Library is designed to take you — all but literally — into the Library's legendary stacks, opening up hidden parts of the collections and the myriad story lines they hold and preserve. In this free app you will hold documents, images, films, audio, and essays directly from the collections right in your hands.
19. Pass the Past - free"Pass The Past" is an educational game to help students prepare for Virginia's Standard's of Learning (SOL) exams with a focus on World, United States and Virginia history, civics, and geography.
20. The Presidency - free   The Presidency application is an excellent educational reference for easy access to historical information regarding the 44 United States Presidents. Designed as a reference for Elementary and Middle School students The American Presidency provides the following information on each president:
21. The Revolution: Interactive Guide - free The American Revolution comes to life with a fully interactive textbook and study guide designed exclusively for the iPad by a high school senior with a passion for U.S. History. Journey through the formation of our country with interactive flashcards, explorable war maps, audio narrations, review quizzes, interactive biographies, and explorable images. In this interactive guide to the American Revolution, you will feel the passion of our nation's founders as they fought for independence, whether you are casually learning about the most formative era of our history or studying for a test. The Revolution is alive in this easy-to-learn interactive format for anyone to explore.
22. San Diego: Becka and the Big Bubble, Becka Goes to San Diego - free  Becka and Ben fly the bubble down the coast past surfers and flower fields, Flippity-Flop in sandals on the beach, see all the boats in the city, and make their way to Balboa Park. Once at the world famous zoo, a magical bubble awaits...
23. Stats of the Union – free  Explore the nation's vital signs―from life expectancy to access to medical care―and make your own conclusions about America's health. See a stat you'd like to share? Save it as a snapshot. Stats of the Union is powered by the Community Health Status Indicators (CHSI) report, which consists of data from federal agencies including the Census Bureau, Department of Health & Human Services, Department of Labor and the Environmental Protection Agency.
24. Today's Document – free  Explore American history with 365 of the most fascinating documents and photos from the collections of the US National Archives. Today's Document is an interactive gallery that displays a significant historical document or photo for each day of the year. You can learn what happened on your birthday, search for a document by keyword, or just browse at your leisure.
25. U.S. Quarters - free  This interactive book provides images and descriptions of the State Quarters released by the U.S. Mint over last ten years (1999 to 2009). The purpose of this commemorative coin program, as described by the U.S. Congress, is: To honor the unique Federal republic of 50 States that comprise the United States; To promote the diffusion of knowledge among the youth of the United States about the individual States, their history and geography, and the rich diversity of the national heritage; To encourage young people and their families to collect memorable tokens of all of the States.
26. US History Timeline (Free) Description 'US History Timeline (Free)' is an application which shows the list of important events from US history. Each event includes a hot-link to the appropriate entry of Wikipedia. This will help users get more information about the event. The application also features the maps of important times, list of important people, and comparison table of US history and World history. You can enjoy US history easily on the go with US History timeline.
27. USA 20th Century History Game - free Playing this game is a super way to learn the chronology of key historical events. You will be shown the title of an historical event and your job is to click on the timeline to place a nest at the date the event took place. Our hens are History experts and they will fire their eggs towards the correct date. If your estimate is good the eggs will be caught in the nest. Get your estimate wrong and it all gets very messy.
28. The War of 1812: Guide to Historic Sites for iPad FreeThe War of 1812: Guide to Historic Sites app from WNED Buffalo/Toronto allows you to find, explore and learn more about important War of 1812 locations including battlefields, museums and forts. The app is an extension of both the PBS television documentary, The War of 1812 and the companion book The War of 1812: A Guide to Battlefields and Historic Sites.
29. Westward Expansion Sol Lessons - free Westward Expansion Sol lessons. Looking into making App for use at all schools using gmail for worksheets!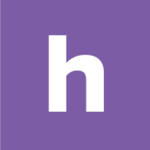 Homebase
Make work easier. Running a small business has never been harder. Homebase helps with free tools to track time and manage your team.