Nano-Learning Is Fast And Simple. Here Are 6 Ideas To Help You Create Nano-Learning In Under 15 Minutes
You are likely under pressure to deliver more learning in less time. Nano-learning is gaining popularity because it lets you create smaller chunks of content.
But, what is nano-learning?
Generally speaking, nano-learning is:
Five to 15 minutes long.
Highly targeted; covers a single objective.
Self-contained; offers small nuggets of information.
Responsive; can be viewed on a range of devices.
Easy to find.
Multimedia; include text, video, sound, and images.
To author a nano-learning object in 15 minutes, look for an eLearning author tool that lets you do the following:
Create templates for interactions that you can reuse.
Build a "theme" that you can personalize or brand.
Is cloud-based so that more than one member of the team can work on it at the same time.
Use a pre-built menu so you don't have to build your own.
Gain access to a database of media files that are ready to use (images, graphics, and icons).
Publish to an LMS (Learning Management System), LRS (Learning Record Store), and browsers in seconds.
Create content that can be viewed immediately on a range of devices.
1. Use pre-built templates.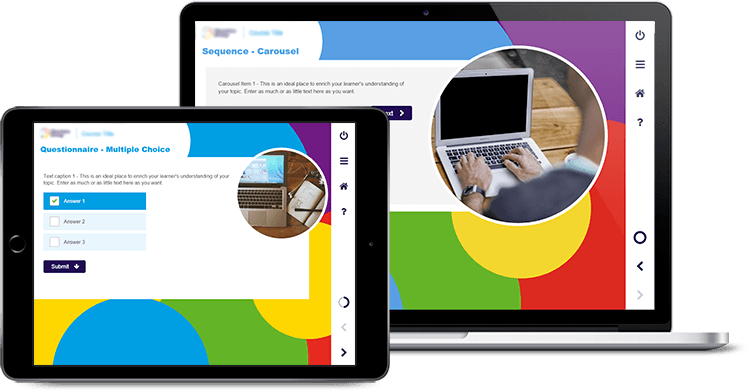 Pre-built templates give you the confidence that they are tested, bug-free, and ready for you to author your content. Choose a tool that ships with templates. At the very minimum, you will want presentation and question interactions, and even better, some video and sound files.
2. Create reusable themes that have your company branding already built in.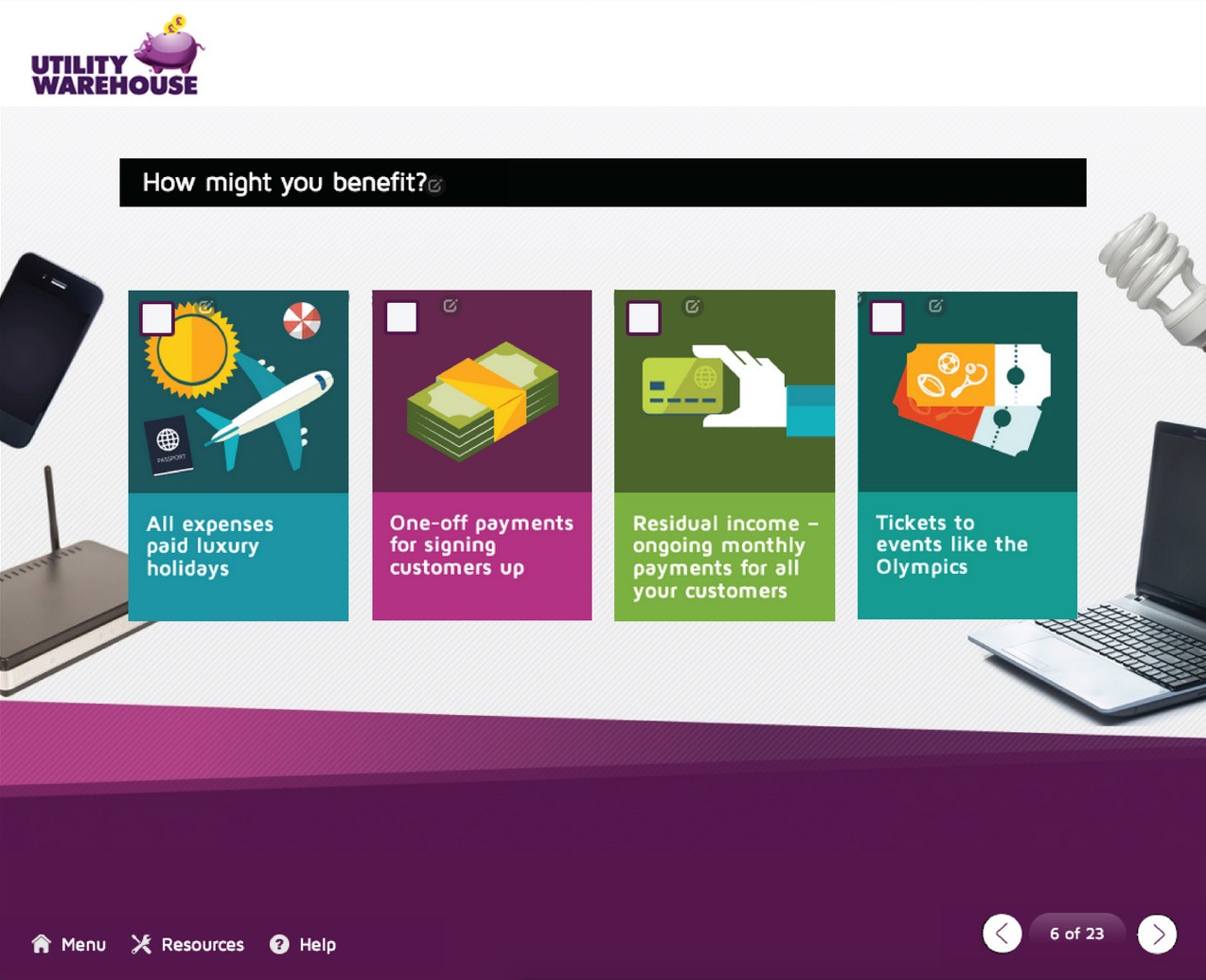 Ideally, your eLearning authoring tool will be easy to set up with your company's branding, look, and feel. Once you've got this built, you can reuse the theme over and over again. This means you don't have to develop the basic structure each time you want to create a new nano-learning object.
3. Use cloud-based authoring tools that are accessible anywhere, anytime.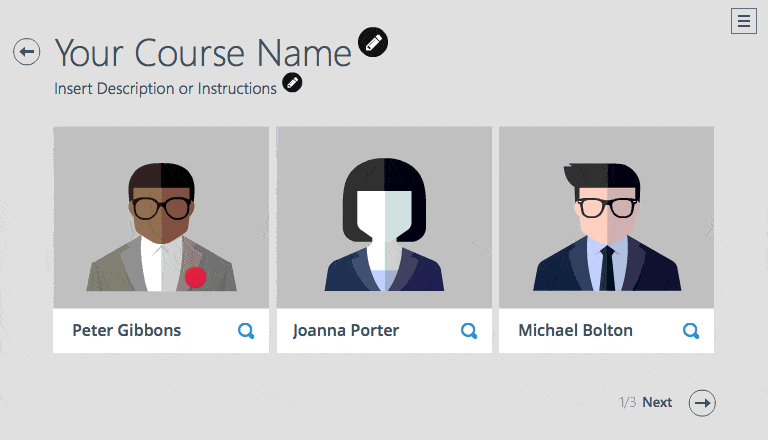 When you work in the cloud, you don't want to waste time packaging up your project files and sending them to other authors to work on. Cloud tools with collaboration functionality can empower multiple members of your team to work on the same project at the same time. Picture yourself uploading or writing the copy while a graphic artist works on the visuals. Tools –like Elucidat– will automatically synchronize updates to ensure all stakeholders are working on the most recent project update.
4. Leverage a database of rich media (photos, graphics, artwork, icons, etc).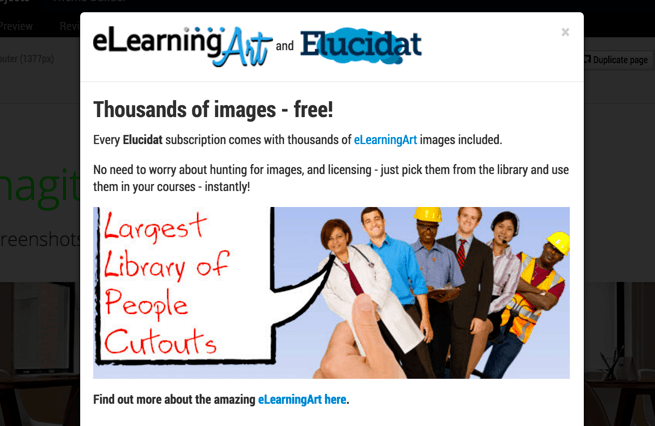 Choose a tool that includes free, high-quality media assets. For example, Elucidat's rich media is specifically created with eLearning in mind. This will save you heaps of time because you won't have to source your own. If you want more personalized imagery, choose a tool that lets you upload your own images and assets so you can keep them organized and accessible within your projects.
5. Use a tool that enables you to quickly publish, deploy and maintain eLearning.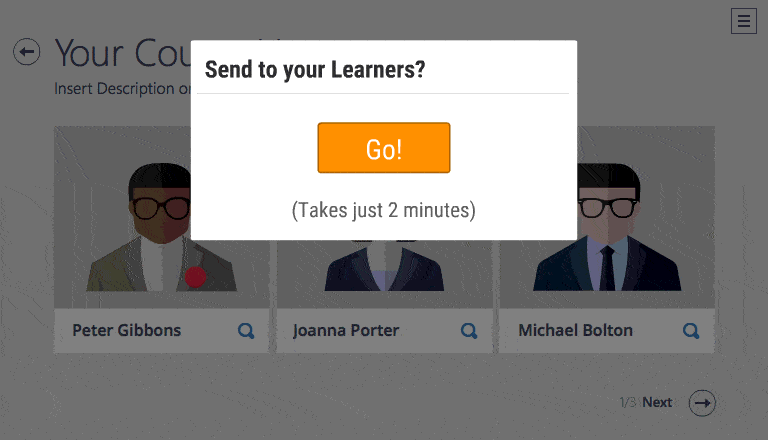 To get your nano-learning out to your learners fast, you need a system that lets you publish and deploy it in minutes. Some tools –like Elucidat– let you push content straight into a Learning Management System that automatically updates the module in seconds.
6. Use a tool that automatically scales to respond to different mobile and tablet screen sizes.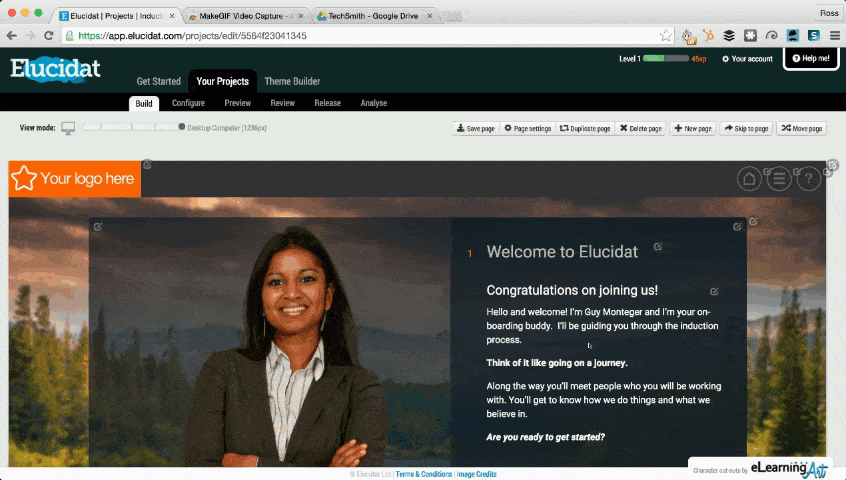 You can't afford to waste time creating learning for devices of different sizes. Choose a tool that automatically scales your content to fit devices of all sizes. For example, Elucidat's responsive slider automatically scales content so you can see exactly how your learning looks on mobile and tablet devices.
Look for a tool that lets you build once, but deploy to multiple devices.
Final Thoughts
Nano-learning makes it easier for you to handle a greater volume of learning content and get it out to learners fast.
New technologies make nano-learning more accessible to learning managers at a wide variety of companies. When you are choosing an eLearning authoring tool, make sure it has these features:
Streamlines learning publishing and deploys quickly.
Simple to use so non-technical people with no previous experience can author.
Automatically scales content so learners can view it on devices of all sizes.
Stay on top of the latest eLearning ideas, trends, and technologies by subscribing to the Elucidat weekly newsletter.