7 Steps To Make Explainer Videos For Your eLearning Course
Explainer videos simplify complex subjects and transform text into easily digestible visuals. They have the power to grab the attention of your online learners and make the eLearning experience more memorable, which is probably why marketing pros rely on them to drive sales and customer engagement. In this article, I'll walk you through every step of the process so that you can create an explainer video for your eLearning course.
Step 1: Identify Your Learning Objectives
Explainer videos are designed to reinforce certain behaviors and achieve specific learning goals. As such, learning objectives must be the focal point. Meet with your eLearning team, survey your online learners, and conduct pre-assessments to identify knowledge gaps. Then use your data to create clear learning objective statements. These statements help to narrow the scope so that you can produce relevant explainer videos. In other words, videos that cater to training "pain points" or areas for improvement. For instance, LMS metrics reveal that most of your employees are struggling to complete a work task. This allows you to analyze the process, break it down into sub-tasks, and figure out where the problem lies. Thus, you provide your online learners with the information they need and omit what they already know.
Step 2: Create A Video Storyboard And Script
A video storyboard serves as a visual outline for your explainer video. You have the opportunity to map out each scene and add the ideal multimedia elements. For example, the first screen shot will feature a brief introduction, followed by an overview of the steps involved. You'll also need a video script that covers all the main takeaways. Ideally, you should keep a conversational tone and avoid industry-specific jargon. Unless your audience is already familiar with the topic and needs more detailed information.
Step 3: Choose The Most Effective Approach
Do you want to take a more comical approach by using cartoons? Do you plan on hiring actors to demonstrate every step of the process? Or are you going to use screen casting tools to showcase software features and functions? There are a number of different strategies to choose from. Ultimately, the approach greatly depends on the subject matter, learning needs, and desired outcomes. For example, more complicated tasks may benefit from live action videos or detailed slideshows.
Step 4: Pick The Right Tool
There are a number of authoring tools that feature templates, themes, and other assets. This allows you to create an explainer video with limited experience and resources. You may also require a video and audio editor, and screen capture or recording tool. Look for software that has an intuitive UI and a rich online media library. Read online reviews and signup for free demos to find tools that suit your needs and your budget. In addition, ask members of your team and online collaborators for recommendations.
Step 5: Add Images And Audio
Many video authoring tools allow you to upload your images and audio into their pre-existing template. Alternatively, you can use their design interface to create an explainer video from scratch. Sound effects and background music are an absolute must if you need to foster a sense of immersion. They help your online learners connect with the subject matter on an emotional level and evoke the right mood. If your tool-of-choice doesn't have an asset library, consider using royalty free image, music, and sound effects sites. These sites allow you to download free multimedia for a small fee. Some are even free-of-charge, in exchange for an attribution or credit.
Step 6: Pair It With Interactive Online Resources
Explainer videos are usually passive training tools. Online learners get the information they need, but aren't required to actively engage with the eLearning content. However, you can make them interactive by adding branching scenarios, serious games, and drag-and-drop eLearning activities. For example, at the end of each scene integrate an eLearning activity they must complete before moving onto the next. You can even include a list of supplemental online resource links for them to explore on their own. Repurpose existing materials or direct them to third-party content that ties into the subject matter. For instance, a YouTube video that provides tips and tricks to solve an everyday problem.
Step 7: Gather Feedback To Fine Tune Your Video
Feedback is essential for ANY eLearning activity. However, you can gather feedback before you officially launch your explainer video to make minor modifications. Give a select group of online learners a sneak preview, then conduct surveys and focus groups to get their honest opinion. Ask them to identify the strengths of your explainer video, as well as the areas for improvement. For example, did you accurately depict the task? Were they able to understand all of the terminology? What did they think of the images and sound effects? Use all of this data to fine tune your explainer video so that it suits your online learners' needs. In some cases, you may need to carry out several rounds of user testing before you finalize your video production.
This article can help you create explainer videos that reduce cognitive overload and enhance the benefits of your eLearning course. The secret is utilizing the tools and talent at your disposal. Meet with your eLearning team to take stock of your assets and identify their skills. You don't need to be a professional graphic designer or a Hollywood screenwriter to produce a top notch explainer video.
Use mysimpleshow to make the perfect video based on your script or your uploaded Power Point, illustrate your story with images that stay in mind, preview and publish; 4 simple steps to enter the amazing world of video-making.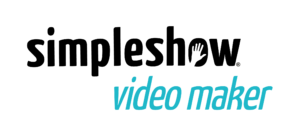 simpleshow video maker
simpleshow video maker is an online tool for creating explainer videos. It's quick, fun, and easy! You can explain any topic in more than 20 languages! A short video with a great story and strong visuals are key to get your message across!