What Tech-Savvy Instructional Designers Do On A Regular Basis 
"Tech-savvy" doesn't mean spending thousands of dollars on impressive gadgets. It means knowing how to use technology for improving business processes. Tech-savvy Instructional Designers use technology to create efficient and effective eLearning courses that make a positive difference in people's lives, whether these people are employees or any kind of learners who want to explore new worlds by developing new skills. How do they do that? It's simple: By keeping up with the constant changes in today's technology, tech-savvy Instructional Designers become flexible and able to expand their strategies and they constantly offer new ways to do things. They are also able to justify their approach and tech choices cost-wise, which is crucial. In this article, I'll share 7 things tech-savvy Instructional Designers do on a regular basis so that you will be able to understand what habits promote tech savviness, effectiveness, a clearer vision, and improved ability of delivering value to your clients and your audience.
They are involved in all Instructional Design related areas.
First and foremost, tech-savvy Instructional Designers understand and are concerned with every aspect in the  fields of educational psychology, educational technology, project management, etc. They don't just focus on Instructional Design, forgetting everything else. On the contrary, they try to learn not only how eLearning authoring tools and learning management systems work, but also how to break things down in order to achieve knowledge transfer, how to create effective design within constraints (available technology, budget, time, etc.), how to effectively communicate with their team members and Subject Matter Experts, and how to create eLearning experiences that are applicable to their learners' real lives, whether personal or professional.
They are obsessed with learning everything.
This is a goal which is of course impossible, because no one can know everything, but tech-savvy Instructional Designers would die trying. These guys have a true passion for learning, and this is why they are the best in their field; they are genuinely interested in connecting with their audience and providing them with better, easier, and more exciting ways to learn. They are able to put themselves in their audience's shoes and are really committed to create the best possible eLearning courses, simply because they absolutely love to learn new things.
They always ask questions.
Tech-savvy Instructional Designers join online communities of other tech experts and constantly share their thoughts and offer their insight when needed. Most importantly, they are not afraid to ask questions. In fact, they are eager to admit they don't know everything. They don't behave like know-it-all experts; rather they think and act like sponges, soaking up all kinds of information in order to process and absorb the useful pieces later. They know that learning is an ongoing process and that questions are one of the greatest tools to enhance it.
They are constantly testing and researching.
How else can you know what works and what doesn't if not by thoroughly testing new software and eLearning trends? Tech-savvy Instructional Designers research, buy, and try tech products all the time. They are not lazy; they never stop analyzing new information and ideas to see what's working best for their audience. A new idea is great, but without being tested and put into effect, it is useless.
They attend eLearning conferences.
In other words, they are interested in what their colleagues are saying. If they are not able to attend regularly, they try not to lose online eLearning conferences in order stay in touch with their colleagues from around the world. Tech-savvy Instructional Designers are always present, whether offline or online: They visit conferences when they have the chance, ideally more than twice a year, and they are constantly learning from their global colleagues via LinkedIn, Twitter, and Facebook.
They are open to the perspectives of others.
Tech-savvy Instructional Designers are interested in expanding their own knowledge base and their personal perspective, so they keep their eyes and ears open. They constantly communicate with their colleagues, they work closely with other members of their eLearning team, and they carefully listen to Subject Matter Experts, no matter how challenging their collaboration might be. They know that innovative instructional strategies come from brainstorming, so they try to make their brainstorming process as rich as possible by asking, listening actively, and being open to new and different viewpoints.
They know how to do business.
Tech-savvy Instructional Designers are not only technologically competent; they are also business savvy. They have a clear strategy and vision, they know their industry, they focus on reducing time and costs without sacrificing quality, they pay attention to marketing, and they understand their products' life cycle, business-wise. All in all, they understand that technical and business skills are equally important to achieve their goals.
Now that you know what tech-savvy Instructional Designers do on a regular basis, you may be wondering what else it takes to be a top notch Instructional Designer. This might come as a surprise, but have you got an Instructional Design portfolio? Read the article 7 Reasons You Need An Instructional Design Portfolio and find out why having an Instructional Design portfolio is an invaluable asset.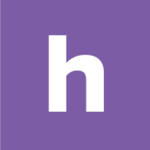 Homebase
Make work easier. Running a small business has never been harder. Homebase helps with free tools to track time and manage your team.