How To Use Google Forms In eLearning
As part of our series of Google in eLearning, today I will highlight the key features of Google Forms in eLearning. Google Forms offer eLearning professionals the ability to create surveys, contact forms, and quizzes quickly and conveniently. One of the most valuable benefits of using Google Forms in eLearning is that you have the opportunity to track an abundance of information and store it in one centralized location. As such, this tool is ideal for eLearning professionals who are looking for ways to keep an eye on learner performance, as well as for those who want to gauge the effectiveness of their eLearning courses.
Develop surveys that allow you to improve upon existing eLearning courses.
Google Forms is an extremely effective surveying tool, especially for eLearning professionals who are looking for ways to improve the overall eLearning experience for their learners. You can ask your learners about how they would rate the eLearning course, what they would change about its design or its content, and even if they have achieved their learning goals. This data can help you to improve upon any aspects of the eLearning course that simply aren't working, and to develop additional learning materials or modules that may give the learners a better understanding of the subject matter.
Assess learner knowledge via Google Forms' quizzes.
Google Forms has also an easy to use quiz creator which allows you to develop assessments for your learners. You can then integrate the quizzes into your eLearning course to evaluate learner performance and to determine if your eLearning course is effectively delivering key concepts and ideas. These periodic assessments are also helpful for learners, since they get the chance to pinpoint any areas they may want to study further and determine if they are achieving their personal learning objectives.
Collect and track invaluable data on one spreadsheet.
You have the option to collect all of the data you gather through Google Forms on one centralized spreadsheet. The information that learners input into the forms, such as the answers to quiz questions or personal details for enrollment, is transferred to a spreadsheet that you can use to keep track. You can then use this spreadsheet to create mailing lists, in the case of contact or sign up forms, or to make grading quizzes quick and convenient.
Integrate contact forms for additional support to your learners.
Contact forms through Google Forms can be used in a variety of ways. For example, you can create contact forms that potential learners can use to find out more about your eLearning course, or you can develop forms that offer current learners a direct means of communication with their instructors. If learners need a question answered or are concerned about a particular aspect of the eLearning course, they can simply fill out the online contact form, which can be embedded into your site. Rather than trying to find contact information address to use, learners can just click onto the site or blog and immediately have access to a safe and secure messaging system.
Create forms that make enrollment simple and straightforward.
Google Forms in eLearning can help you to get learners in the virtual door of your eLearning course by generating a simple and easy to use enrollment form. By creating a Google Forms for enrollment you gain the ability to keep track of all learners who are interested in your eLearning deliverable, and keep an up-to-date record of those who have already signed up.  Keep in mind that Google Forms is also secure, so you and your learners won't have to worry about personal information being accessed by third parties, which helps to boost your organization's credibility and build trust with the learners.
Boost online event attendance by offering a Google Forms sign up sheet.
If you have an online event planned, why not give your learners the option to sign up via Google Forms? You can customize the fields, making it easy to ask for personal information, such as email address, name, etc. You can even collect additional information so that you are able to provide the learners with the best possible eLearning experience. For instance, you can ask them what they hope to achieve by attending the online event, or if they have any questions or concerns they would like you to address during the online event. Also, it's important to mention that learners are more likely to sign up for an online event if you make it easy for them to do so. Rather than asking them to go out of their way to send you an email or visit a third party site to reserve their spot, Google Forms gives you the power to boost attendance by creating a straightforward and convenient sign up form.
Design exercises that require group collaboration via Google Forms.
Why not develop a group project that requires learners to work together to collect information about a certain topic? For example, you can have them form into groups of five and create a survey based upon an idea or concept that is relevant to the eLearning course plan. They will then have to get a certain number of people to participate in the survey, collect the data, and then create an online presentation based upon their findings. This can help to build team work, technology, design, and communication skills, while providing them with a more in depth understanding of the subject matter.
Google Forms in eLearning may be one of the most overlooked survey and quiz creation tools today, but hopefully this article has offered you the tips and techniques that will prompt you to make Google Forms a vital part of your eLearning strategy. It's free, easy to use, and packed with a variety of features that can take the time and effort out of data tracking and performance analysis.
If you are looking for spreadsheet sharing applications, online storage, and real-time collaborative editing, then Google Sheets may be ideal for you. Read the article Tips To Use Google Sheets in eLearning where you will find 7 tips on how to use all of its helpful features to boost the effectiveness of your eLearning course or training event.
In addition, if you are interested to know how to use Google Hangouts for synchronous learning, you may find valuable the article Tips To Use Google Hangouts For Synchronous Learning that features 6 Tips for synchronous learning that will help you utilize all of the features that Google Hangouts has to offer you.
Last but not least, I highly encourage you to read the article Tips To Effectively Use YouTube in eLearning, which features 8 tips to use YouTube to create collaborative and powerful eLearning courses.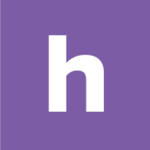 Homebase
Make work easier. Running a small business has never been harder. Homebase helps with free tools to track time and manage your team.