Why Every Organization Should Focus On Accessibility In L&D
Accessibility, in this context, means that web pages, applications, and digital content can be used and understood by everyone, including those with disabilities or personal limitations. In the corporate sector, accessibility offers two specific advantages: guaranteeing that training is equal, inclusive, and high-quality but also helping companies to strengthen their Diversity, Equity and Inclusion (DEI) strategies. These types of strategies allow organizations to attract and retain the best talent, adapt to a changing and diverse work environment, and maintain their long-term competitive edge in the market.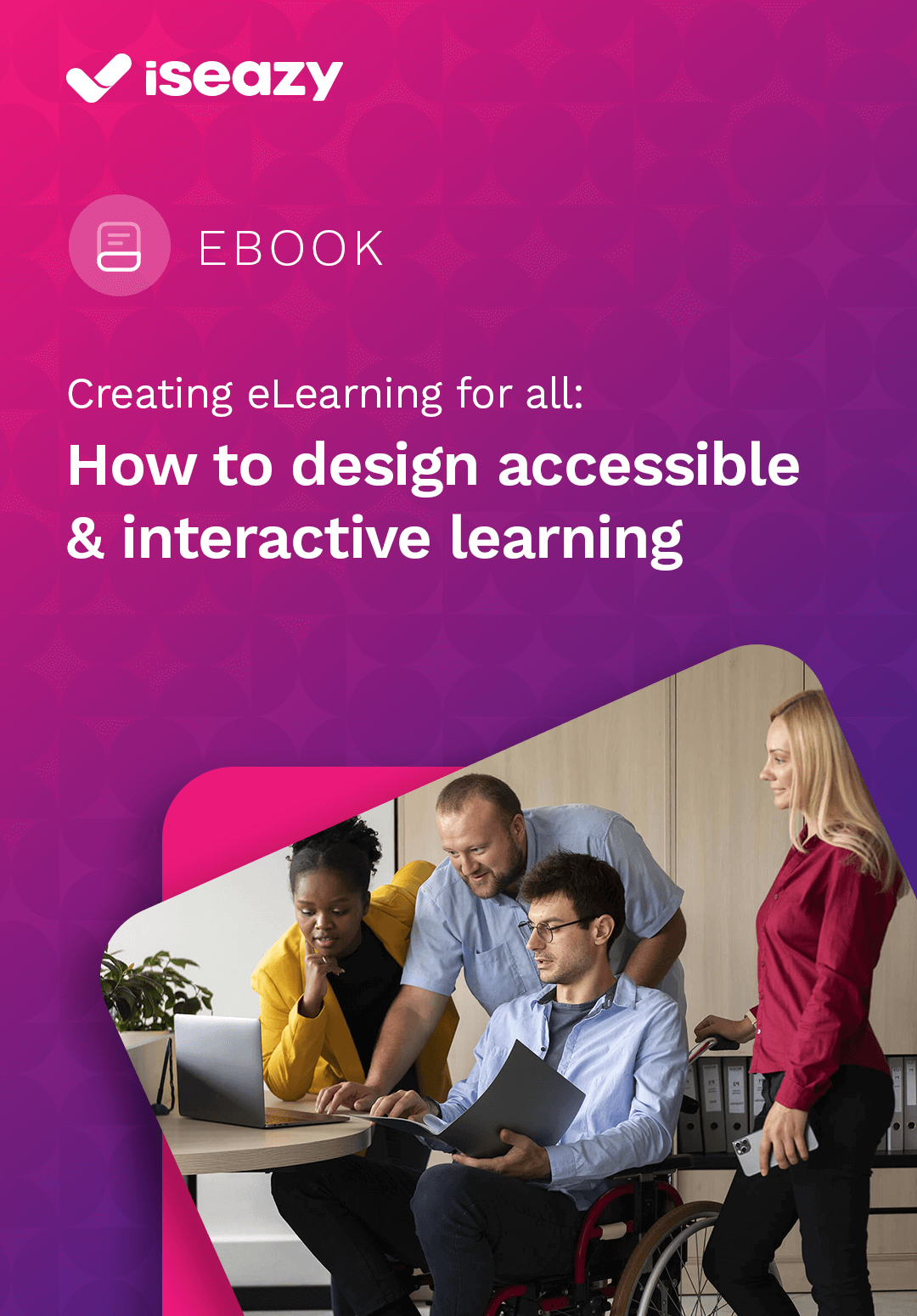 eBook Release
Creating eLearning For All: How To Design Accessible And Interactive Learning
Uncover the knowledge and tools you need to face the challenges of accessible learning.
DEI Strategies: The Benefits Of Promoting Inclusive Companies
DEI strategies not only foster the acquisition and retention of talent but also directly influence the growth and profitability of organizations. According to Accenture's Getting to Equal: The Disability Inclusion Advantage [1] and McKinsey's Diversity Wins: How Inclusion Matters [2], companies with leading diversity and inclusion practices tend to have higher net incomes and outperform their competitors in profitability. Specifically, according to McKinsey, companies with greater ethnic diversity are 36% more likely to have above-average profitability, while those with greater gender diversity are 25% more likely.
Despite this, the Brandon Hall Group HCM Outlook 2022 report [3] pointed out that only 66% of organizations are interested in training more inclusive leaders and that, on the whole, only 40% of DEI strategies implemented so far have been effective over the last year. It is, therefore, necessary for companies to continue investing and working in order to achieve their DEI objectives.
To achieve a real transformation on this front, it is essential that companies provide truly inclusive training. Considering that 1.3 billion people worldwide have some type of disability or limitation, according to data from the World Health Organization, it's time to make accessibility a priority in corporate training plans so each and every employee feels included.
Why Is Accessibility In eLearning Essential For The Future Of Organizations?
As we have seen, one of the keys to a successful implementation of DEI strategies is to develop an accessible online training plan. Accessibility in eLearning is not only beneficial for all employees within an organization, but also for the company as a whole.
Promotes Creativity And Innovation Amongst Professionals
Investing in accessibility in eLearning means investing in a more inclusive and diverse work environment, breaking down social and cultural barriers and promoting innovation, creativity and the development of new ideas.
Improves Training Outcomes
The adoption of accessible eLearning solutions ensures a greater reach and understanding of training, which will improve the results you and your employees get from it.
Encourages Talent Retention
Companies that are committed to accessibility in eLearning can attract and retain the best professionals in the market, as well as encourage the development of their workforce and ensure that they continue learning as their careers progress.
Affects Your Reputation And Brand Image
Organizations that focus on accessibility and DEI strategies are recognized as socially responsible and, therefore, publicly strengthen their brand image, sharpening their competitive edge and fostering long-term growth.
Promotes Equal Opportunities
Accessibility offers all professionals the same opportunities for development, regardless of any disability or limitation they may have.
Why Do Companies Need To Create Accessible And Inclusive eLearning Courses?
Contrary to what some might believe, creating accessible and inclusive eLearning courses is beneficial for all the professionals that make up an organization - even those who do not have a disability.
An example of this is the use of subtitles, closed captions or text transcripts. Although these features allow people with hearing impairments to "read" a piece of content, they can actually also be used by those who do not have hearing problems. Imagine that one of your employees needs to access some video training in a public place but has no headphones. Thanks to this accessibility feature they are able to review the content without having to activate the audio.
The same goes for text color contrast features, which allow people with any type of visual impairment to easily read a piece of content. Such features can also assist those who suffer from color blindness or dyslexia, which are not normally recognized as disabilities, but are very common nonetheless in adults.
In short, creating accessible and inclusive eLearning courses allows you to accommodate the particular needs of each individual student. This not only gives them the space to better interact with the content, but also makes them feel more integrated and engaged with the training process.
What Are Accessibility Regulations, And Why Is It Important To Comply With Them?
Across the world, there are an array of accessibility regulations in place that oblige both public organizations and the private sector to create accessible digital content. Generally, this legislation is guided by the standards of the Web Content Accessibility Guidelines (WCAG) [5] and Section 508 of the United States Workforce Rehabilitation Act (29 USC 794d) in an effort to standardize the creation of accessible content. The WACG is a standard made up of a series of criteria, divided into three levels, to guarantee accessibility: A, AA, and AAA.
In the United States, in addition to section 508, the Americans with Disabilities Act (ADA), affects both the public sector and universities, as well as companies that offer public services. The global European Accessibility Act has also been in force in the European Union since 2019– although it is worth noting that each member state has its own legislation.
In addition to accessibility regulations by country, there is also an ongoing global commitment to comply with the 2030 Agenda, a sustainability roadmap for member states of the United Nations. The aim of the agenda is to achieve sustainable development, protect the planet and guarantee social well-being worldwide. Amongst the 17 Sustainable Development Goals (SDG) included in the 2030 Agenda, No. 4 is particularly relevant: 'Ensure equal, inclusive and quality education that promotes lifelong learning for all.'
Although many of these accessibility regulations do not strictly apply to the corporate sector, due to the current importance of DEI strategies and SDG No. 4, it remains crucial for companies to commit to the creation of accessible content. This will allow all employees to participate fully in the learning process and enjoy the same opportunities.
Conclusion
Download the eBook Creating eLearning For All: How To Design Accessible And Interactive Learning today to discover how to design accessible learning experiences that are engaging, personalized, and memorable for every member of your team. You can also join the webinar to overcome the most common accessible eLearning obstacles.
References:
[1] Getting to Equal: The Disability Inclusion Advantage
[2] Diversity Wins: How Inclusion Matters
[3] HCM Outlook 2022
[5] WCAG 2 Overview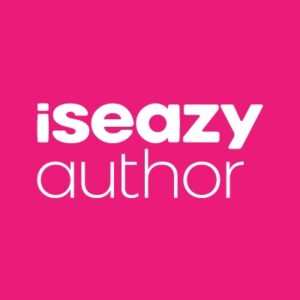 isEazy Author
isEazy Author is the nº1 software for e-learning course creation. The most complete tool specially designed to create attractive and dynamic e-learning courses in an agile and autonomous way - even without previous experience!