How To Overcome Accessible Learning Challenges
As we have seen, accessibility in the field of corporate training can guarantee that all students have access to eLearning courses without giving up a complete learning experience. However, for many companies, the task of creating an accessible training plan can become a real challenge. Below, we share with you the 3 main accessible eLearning challenges that organizations must face, and the keys to start creating accessible learning experiences in an agile and simple way.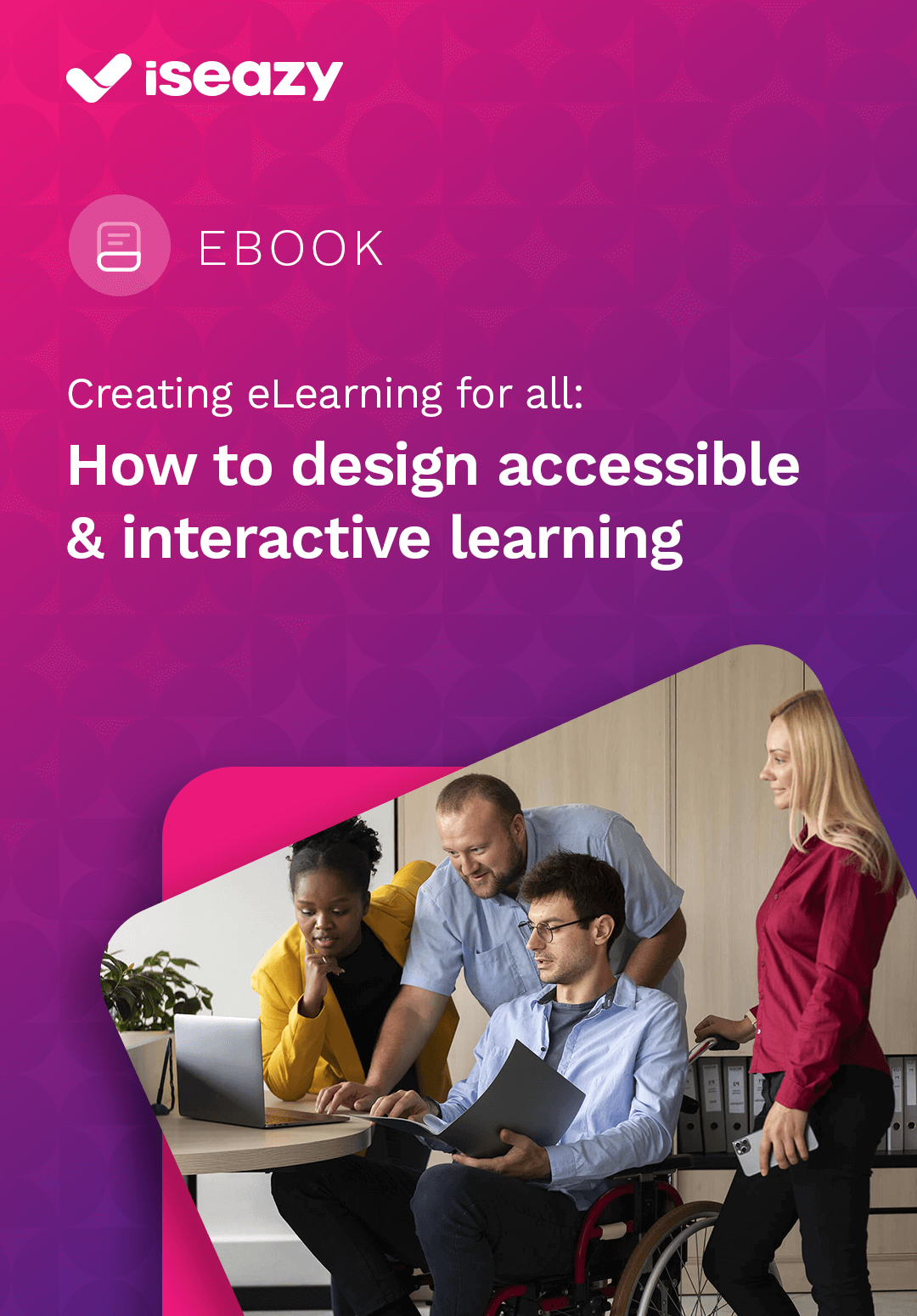 eBook Release
Creating eLearning For All: How To Design Accessible And Interactive Learning
Uncover the knowledge and tools you need to face the challenges of accessible learning.
3 Accessible eLearning Challenges Every Organization Should Consider
1.  Awareness Of The Standards And Legislation On Accessibility
The first challenge that organizations encounter when creating accessible eLearning content is to be aware of the current legislation and regulations on accessibility. This can become very complex, since it requires understanding and complying with the Web Content Accessibility Guidelines (WCAG). This regulation is made up of 78 criteria divided into three levels:
Level A: This is the most basic level that accessible content can have. It meets 30 criteria such as including alternative text in images, the use of subtitles for videos, text transcriptions for audio and video, or keyboard navigation.
Level AA: A more demanding level that includes all the criteria of the first level, plus 30 additional criteria. This level highlights aspects such as the use of audio descriptions for videos, minimal text contrast to facilitate reading or zoom to enlarge the content, among others.
Level AAA: The most advanced accessibility level, which meets all of the previous criteria plus 28 additional ones. At this level, the use of extended audio descriptions for videos, the use of sign language for video or audio, warnings about waiting times when interacting with content, and even the definition of unusual words are important.
As well as understanding the legislation and criteria of the Web Accessibility Initiative, it's also important to keep up to date with any changes. For example, the recently published WCAG 2.2. now features even more criteria to take into account when creating accessible content.
2. The Difficulty Of Creating Accessible Courses
Beyond knowing the criteria set out by the WCAG, applying them correctly is not an easy task. For this reason, many organizations choose to outsource the creation of their accessible courses. Although it comes with a substantial increase in costs and production times, it puts external providers and experts in the field in charge, giving companies peace of mind that they can offer training designed with the whole team in mind.
The most affordable solution for companies looking to create accessible content is an authoring tool. However, most of those that currently exist on the market are very complex, requiring the course editor to have advanced knowledge of accessibility, programming, and design.
On the other hand, other types of authoring tools are too limited, only allowing you to meet the most basic criteria, such as including alternative text for images, contrast changes, or font size enlargement. The end result is courses that are not truly accessible and do not meet the WCAG 2.2 Level A criteria.
3. Ensuring Return On Investment (ROI) For eLearning
In order to provide eLearning courses that really comply with accessibility standards, but also satisfy other criteria, such as the integrity of the brand image, many organizations are forced to create two versions of the same course:
An accessible version for those employees who have some type of disability or limitation.
A non-accessible version, which allows other important considerations to be addressed, such as interactivity, guaranteeing that the content is 100% responsive or complies with the company's brand book.
Beyond the economic cost, creating two versions of the same course means multiplying the time needed to produce the necessary materials and resources. This also demands extra effort on the part of the editor. To avoid this, instead of creating accessible courses, many organizations convert the content into other formats – such as PDFs – that do not respond 100% to the needs of the students.
Although there are many accessibility criteria that affect the use of interactive elements, color, contrast and fonts, the solution should not consist of creating an overly simplified version of eLearning courses. This is especially true if we really want to promote diversity, equity and inclusion in our teams, in addition to guaranteeing engagement and the effectiveness of training.
Creating Accessible Learning Experiences While Saving Time And Money
There is a way to combat the challenges of accessibility in eLearning and, at the same time, create accessible courses in an agile and automatic way. Whether you start from scratch, or if you already have a wide catalog of courses that you would like to convert to an accessible mode, the key is to find the right authoring tool.
The former is the simplest option; starting from scratch means you will be able to design the course from the ground up with accessibility in mind. But, if your course content already exists, some of the most advanced authoring tools in the field of accessibility include a dual mode which allows you to convert it into an accessible format. This saves both time and money by putting your existing content to use. The colors, fonts, and interactive elements will automatically adapt, meaning that the editor only has to worry about including a few other elements such as headers, titles, and descriptions or alternative texts.
The task of converting existing course content will also be much easier if we opt for an authoring tool that offers tips and help with editing. These features will automatically highlight any elements that we need to change when editing the accessible course.
In general, working with a tool that facilitates and streamlines production processes will allow you to be much more efficient and achieve better training results. In addition to those already mentioned, look for content creation software that comes with predefined templates, a slide editor, interactive resources, ready-made games, restore points and automatic translations, amongst other features. These will all make a huge difference to production times, as well as the content itself.
Conclusion
Download the eBook Creating eLearning For All: How To Design Accessible And Interactive Learning today to discover how to design accessible learning experiences that are engaging, personalized, and memorable for every member of your team. You can also join the webinar to overcome the most common accessible eLearning obstacles.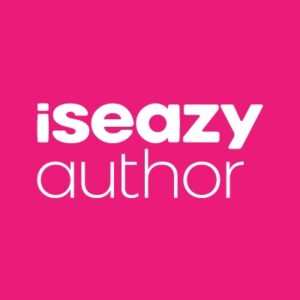 isEazy Author
isEazy Author is the nº1 software for e-learning course creation. The most complete tool specially designed to create attractive and dynamic e-learning courses in an agile and autonomous way - even without previous experience!