Innovative LMS Marketing Techniques To Advertise Your LMS
Content is king, especially on educational platforms. Gimmicks and glamor are great, but unless the eLearning course is genuinely helpful, no one will benefit from it. On the other hand, online learners will never know how good your LMS is until they interact with it. With the eLearning software market flooded nearly to saturation, you need unique promotional methods to stand out. It's not enough just to buy space on premium advertising locations. You need to really catch your prospective clients' eye. Here are 6 suggestions to start you off on your creative LMS marketing journey.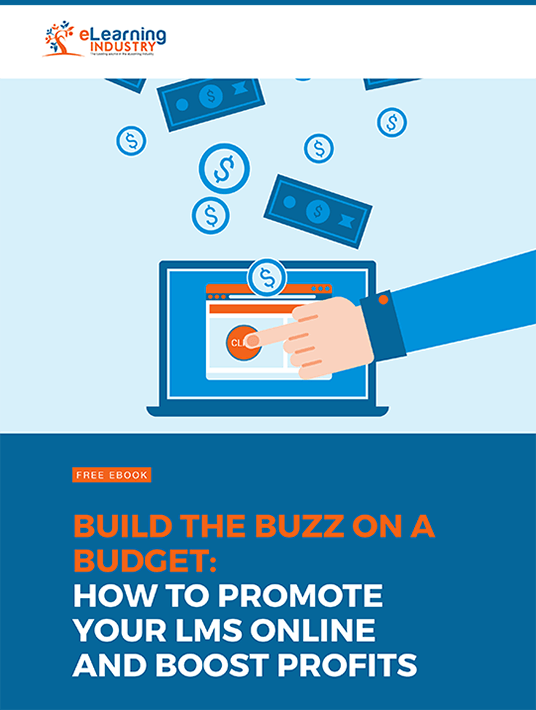 eBook Release
Build The Buzz On A Budget: How To Promote Your LMS Online And Boost Profits
A useful tool for Marketing professionals in the Learning Tech industry who want to make an impact.
1. Enlist The Aid Of A Marketing Dream Team
A lot of product managers approach LMS marketing from the wrong end. They begin with an existing marketing team, then expect them to perform miracles. Think about it this way. Your LMS is a new product with a new approach. It needs a new team to push it out into the world. What do you want to achieve with your LMS platform? Are you seeking a broader audience, or more numbers within your existing niche? Do you intend to cross-sell into unexplored sectors, or are you targeting a particular niche? Lay out your LMS marketing strategy, including your ideological objectives and sales targets. Map out specific skills needed to achieve those goals. Then go out and hire the right team for the job.
2. Roll Out An LMS Marketing Bonanza
Introducing a new LMS platform into the market can be as simple or complex as you make it. You could go the standard route where you launch with a press conference and news kits. But that's not measurable or memorable if you don't follow up with a targeted LMS marketing strategy. If you really want to make a mark on your target consumers, you need a plan. Rather than having a dull announcement, consider turning your launch into an extravaganza. Create distinct pre-launch, official unveiling, and post-launch phases. Each phase should be a production in itself, creating its own fanfare. Pre-launch can include teasers, while post-launch will involve a template of tactics for following up leads.
3. Segment Your Audience
As you develop your LMS platform, you probably have a clear idea of who you're targeting. It's likely you are based on your features, benefits, or niche. What you may not have done is tailor your LMS marketing approach to the target audience. Give your new marketing team any customer data you may have, and let them run with it. They can use this information to create a sales template for each customer segment. If you don't have that data handy, your marketing team should do some research on potential clients. They will ferret out the type of consumer that may be organically interested in your LMS product. They can also mark people who would inadvertently benefit from the software.
4. Reach Them Where They Are
These two customer segments need completely different LMS marketing styles. For people who are already interested in the product, they just need a nudge. They may have to be talked through potential barriers like price and time. For prospects who don't know they need your new LMS, start by showing them why they need to invest in the product. The average person is more receptive if they feel at home. If you find them in their own territory, they won't feel threatened and will believe they have the upper hand. This is why it helps to seek your prospects on their home turf. Define the "resident" regions of your prospects, whether it's the boardroom or a preferred social media platform. Join them there.
5. Employ Unusual Channels
The typical form of advertising involves TV commercials, radio spots, billboards, or even banner ads. Consumers have become quite skilled at avoiding these. Sometimes, they don't even do it consciously. So if you really want their attention, use advertising channels that don't "look" like ads. For example, try a webisode rather than a TV spot. Infographics are a great way to gain customer attention. They're light, fun, colorful, and if you design them right, they don't feel salesy at all. Seek the marketing services of a professional designer, and create an image-heavy sample that can be absorbed in a glance. This gives it the level of share-ability that can help it go viral, giving you free exposure in the process.
6. Keep Good Records
LMS marketing is an ongoing process, and the best way to improve your efforts is to keep track of them. Don't just try an LMS marketing technique and then sit back and wait for results. Follow along, analyzing what works and what doesn't, while maintaining clear records. Your system doesn't need to be complex. It can simply be a checklist to see which LMS marketing tactic yielded good results. Another option is to get feedback from the customers you do attract. Ask them how they found out about your LMS. That clearly shows you which channel led to conversion and which ones need further tweaking. You should also use a beta testing approach, investing minimal amounts on each LMS marketing method. Increase the budget as it proves itself. Tracking all changes and all marketing initiatives will help you understand what really worked and what didn't, making you able to multiply your efforts and achieve better results in a faster pace.
Getting your LMS platform in front of the right audience is the only way you're going to make any sales. If the wrong people see it, the right ones won't buy it. Innovative LMS marketing not only saves you money, it makes you money too. Start by hiring the right marketing team and building a marketing schedule. Divide your sales prospects into distinct categories, develop an approach for each segment, and follow them to their favorite spots. Experiment with unexpected sales channels, and take note of what works. Once your dream client notices you, it's that much easier to get them to buy from you.
Is your LMS marketing strategy achieving results or is it proving to be more problematic than expected? Download our free eBook Build the Buzz on a Budget: How To Promote Your LMS Online and Boost Profits to learn how PPC marketing, inbound marketing, and affiliates can help you build the buzz for your LMS product.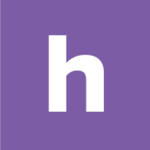 Homebase
Make work easier. Running a small business has never been harder. Homebase helps with free tools to track time and manage your team.