3 LMS Marketing Strategies To Promote Your LMS
Trial-and-error isn't an option when you're working on a tight LMS marketing budget. This means that you need to do your homework to find an LMS marketing strategy that stretches your resources. Should you enlist the aid of affiliates? Purchase PPC ads to target your niche audience? Or use inbound marketing to build your online presence? Let's dive into the basics and benefits of each LMS marketing approach to help you determine which is best for your LMS.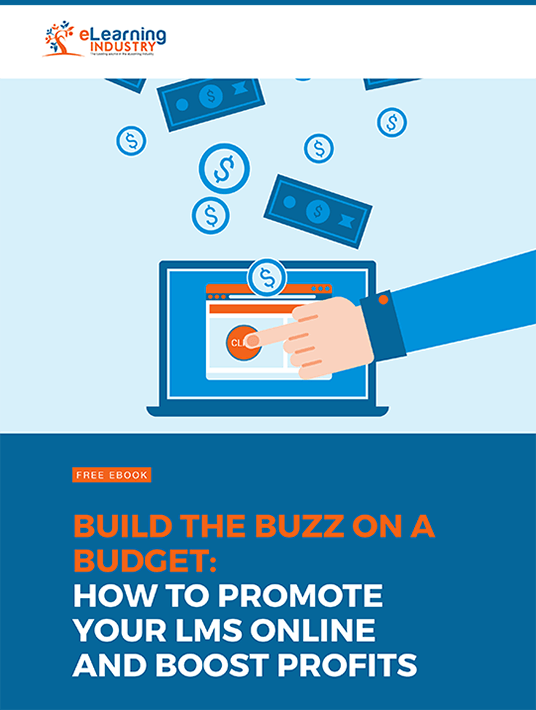 eBook Release
Build The Buzz On A Budget: How To Promote Your LMS Online And Boost Profits
A useful tool for Marketing professionals in the Learning Tech industry who want to make an impact.
1. Affiliate Marketing
Affiliates act as your brand advocates, in a sense. These individuals or organizations promote your LMS product on your behalf. In return, when a sale occurs they get rewarded with a percentage of the sales price. For example, the affiliate receives 5% of their total sales every month. In lieu of sales, you can also opt for traffic affiliates. In this case, they receive a commission for every visitor that they refer to your site. One of the perks of affiliates is that they expose your LMS to new markets. Their audience becomes your prospects. They also bring credibility to your brand, especially if they've already established themselves as an industry expert or have a loyal following. Lastly, you only pay when they produce concrete sales or leads. This is in stark contrast to other LMS marketing strategies that require upfront fees with no guarantees.
2. PPC LMS Marketing
PPC (Pay-per-Click) LMS marketing involves strategically placed ads that drive visitors to your site or sales page. These ads contain keywords that help you reach your target audience. You can also set a cap for how much you're willing to spend so that you don't go over budget, as well as track your PPC campaign to reallocate resources and fine-tune your copy. For example, include alternative words or phrases to reach your target demographic. Pay-per-click ads usually rely on a bidding system. The advertiser can bid on a sponsored ad based on the keyword, placement, and other key criteria. This allows you to focus on particular client groups who are more likely to purchase your LMS instead of casting the net wide and hoping that someone takes a nibble, as is the case with traditional LMS marketing campaigns. You also have the opportunity to achieve immediate results. People can click on your ad and purchase your product as soon as you post your PPC ad rather than having to wait for search engines to index your site or affiliates to work their promotional magic.
3. Inbound Marketing
That brings us to inbound marketing, which consists of informative content that increases brand awareness and attracts your niche audience. Essentially, your LMS organization posts articles, videos, guides, and other helpful content that offers value to readers. You can also use social media to share tips and links to establish a rapport with your followers. It takes time to improve your search engine rankings and build trust. However, a consistent content marketing strategy eventually runs itself. For example, site visitors continue to read information-packed articles years after they were originally posted. Here are some examples of content/inbound marketing that you may want to consider for your LMS:
a. Promo Videos
Brief videos that showcase your product while helping viewers overcome a common challenge. For instance, showing them how to use the LMS software to track learner performance so that they're able to measure results. Promo videos can also demonstrate unconventional uses for your LMS or benefits that are often overlooked.
b. Podcasts
Host a weekly podcast series that offers insider tips and tricks. People become familiar with you and your brand while discovering how to achieve their learning objectives. As an example, this week's podcast covers gamification in online training with an emphasis on how to use your LMS platform to incorporate game mechanics into their eLearning course design. Post a schedule in advance so that listeners know when to tune-in or invite them to submit questions through social media.
c. Troubleshooting Articles
Write articles for your blog or site that help readers solve an LMS-related issue, such as customizing the dashboard or incorporating branding elements. You can even explore other eLearning topics that tie into your Learning Management System. For instance, how to increase learner engagement and accessibility by using your responsive design LMS.
d. eBooks
Site visitors get to download your free eBook in exchange for their basic contact info. This allows you to build your mailing list and build credibility. The eBook features helpful insights, but it also promotes your LMS and highlights its selling points.
The trick to inbound marketing is that it must walk the fine line between promotion and consumer knowledge. It must be free of sales gimmicks but still portray your LMS in a favorable light so that readers want to learn more.
Which LMS Marketing Strategy Is Right For Your LMS?
There is no clear winner when it comes to marketing your LMS. Each LMS marketing strategy has its own pros and cons. For this reason, you might consider a hybrid approach. Test out all these techniques to see which works best for your organization. At first, set a spending cap so that you don't go over budget. Then analyze the results and determine which LMS marketing solution warrants the investment. It's also wise to identify your objectives beforehand. For example, is your primary goal to retain existing clients? Do you want to hit a specific sales target during the first quarter? Are you trying to expand your online presence? Be specific and set measurable outcomes so that you can assess which LMS marketing strategy aligns with your needs.
Is your LMS marketing strategy achieving results or is it proving to be more problematic than expected? Download our free eBook Build the Buzz on a Budget: How To Promote Your LMS Online and Boost Profits to promote your LMS and identify your unique selling points. We'll also share tips on how to host live promotional events, craft the perfect LMS sales pitch, and identify your niche audience.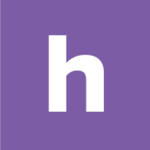 Homebase
Make work easier. Running a small business has never been harder. Homebase helps with free tools to track time and manage your team.