Increase LMS Free Trial Sign-Ups With These Amazing Ideas
Are you looking for a way to increase LMS free trial sign-ups? You'll find everything you need right in this post.
There are many things you can do on your LMS website to increase your sign-ups, and some might not even require technical or coding skills. Be it something like offering a free newsletter, a demo, or a paid subscription service, the number of conversions you get makes a huge difference. At the end of the day, it comes down to finding ways to remove any psychological barriers and offering good reasons for users to sign up.
There are two main things you need to keep in mind if you want users to act. Firstly, you have to make it easy for them to sign up. Secondly, you need to give them a better reason to sign up. Don't know if you're quite there? No worries. Let's dive right in.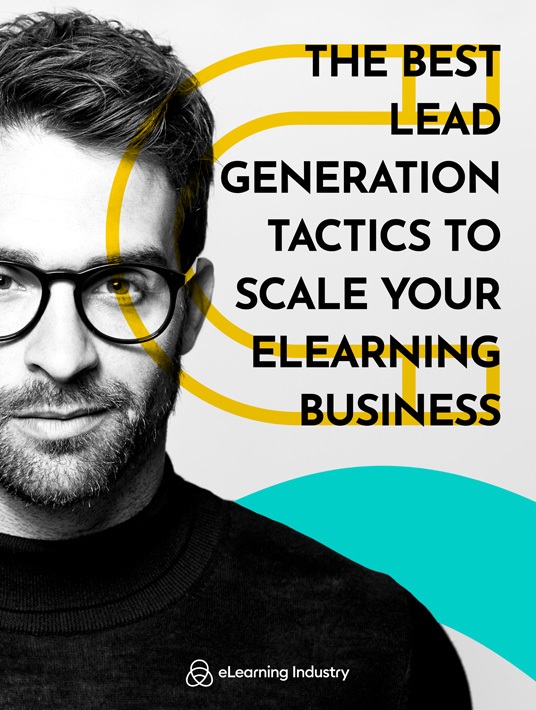 eBook Release
Check Out The Best Lead Generation Tactics
So, are you ready to unravel the secrets of attracting new customers to your business with lead gen?
How To Encourage More LMS Free Trial Sign-Ups
Have you been funneling money into your online promotion to no avail? As an LMS provider, steady traffic on your website and other mediums is essential. But if prospects don't sign up for a free trial or don't request an LMS free demo, your LMS marketing efforts are in vain. You will rarely have clients purchase your services without a demo session. It's just too much of a risk. After all, who buys a car without having a test drive? They need to try the product for themselves to see all the benefits it will bring to their organization and its bottom line. Below are 6 creative ways you can encourage sign-ups for an LMS free demo and experience business growth.
What You Need To Do To Get More LMS Free Trial Sign-Ups
One easy solution to increase LMS free trial sign-ups is to run a strategically placed PPC ad that attracts your target audience. You only pay when prospects click, and you can set spending caps to stay within your LMS marketing budget. However, if you want to save some bucks, then there are several ways to get more sign-ups without spending a dime.
1. Create An Unconventional LMS Landing Page
For LMS providers that are looking to up their online marketing game, the first step is creating an innovative LMS landing page. A landing page serves as a valuable LMS marketing tool that allows prospects to get all the information they need in a single spot. Not just that, they can also sign up directly on the page for an LMS free demo or trial. However, there are a few ways to improve the experience and make it even more memorable. Make sure it's mobile-friendly, decluttered, and balances substance and style.
You want to highlight all your USPs on the page and have a few testimonials. Throw in a video for visual engagement or an infographic that highlights common use cases. You can even add a serious game that showcases your product benefits as it entertains qualified leads. This page will serve as a page where clients can sign up without taking time to navigate through your entire website, making the sign-up process a lot simpler and stress-free.
If you want to learn more, feel free to read these:
How To Build A Lead Generation Website For Your eLearning Business
LMS SEO Tips: 7 Ways To Improve SEO And Boost LMS Sales
The Road To Conversion: How To Show Off Your eLearning Business USP And Stand Out
2. Offer Exclusive Incentives
There are many different avenues you can go with this. But, as an LMS vendor, it may be tough to offer someone a free year of service right off the bat. You can, however, provide various discount-based incentives. You may start increasing LMS free trial sign-ups by offering the service for some months at no price at all. Or you could offer full-time access but with limited features and share offers to convince prospects to buy the full version in order to get the features they need. Another idea could be if they sign up for an LMS free demo and purchase your product, they will get 10% off the annual price. Make the rewards as enticing and exclusive as possible. For example, prospects who opt for the LMS free demo are entered into a draw to win free upgrades or add-ons.
It doesn't even have to be a discount; you can offer them a free eBook on how they can utilize your LMS to improve their business.
3. Use Pop-Up Forms On Your Website And Relevant Niche Sites
You've probably been told that pop-ups annoy site visitors. While that may be the case, pop-ups are still one of the most effective LMS marketing tools at your disposal. One reason why site visitors get put off by pop-ups is that they interfere with their viewing enjoyment. However, if utilized properly, they can actually enhance their experience by availing them of special offers. For example, the form showcases your latest online training guide, which is only available to those who schedule an LMS free demo or take a free trial. To ensure they aren't a nuisance, create pop-ups that are simple, relevant, easy to click out of, and don't constantly reappear.
Make sure to also read these free resources:
Best Types Of Banner Ads
How To Improve Banner Ads Click-Through Rate
4. Host Social Media Giveaways
Most LMS companies already use social media to interact with their audience, such as posting promotions or building the buzz for a product launch. However, you can also use these platforms to host giveaways that encourage leads to sign up. For example, anyone who starts an LMS free trial or schedules an LMS free demo enters a draw to win the "grand prize." They get an extra entry for sharing the announcement on their respective social media profiles. That way, you expand your market reach and entice qualified leads. The giveaway can vary—you can give them anything from free tickets to your next live promotional event to downloadable guides. Just make sure that the prize is something that would attract a business, so no socks or items of that sort.
You might also like to read:
Tips To Enhance Your Online Reputation
How To Build A Community
5. Live LMS Meet-And-Greets Like Webinars
Host a live LMS marketing event that's exclusively for prospects who schedule an LMS free demo. This gives them the chance to meet the representative before the demo session, as well as address any questions or concerns they have in advance. For example, who should be present during the LMS free demo and tips to develop LMS evaluation criteria. A meet-and-greet also familiarizes them with your brand and builds a rapport. Don't forget to emphasize the perks of ownership during the event, as well as the special promos you're currently running.
For more info, please read:
Event Marketing Strategy And Promotion Guide
Tips On Running Successful Webinars
6. Gamified Incentives Program
Prospects who sign up for the LMS free demo earn bonus points that they can save up for free product add-ons and exclusive offers, such as free admittance to an upcoming workshop. For example, scheduling the demo gets them 10 points. Purchasing the product after the fact earns them another 25. Make sure they know the rules of the game and that you provide an itemized list of incentives. This allows them to aim for certain rewards and save up by referring colleagues and buying additional services or upgrades.
Key Takeaway
Promoting your LMS free trial or demo should be a major part of your LMS marketing strategy. After all, it's the first step in converting leads to loyal customers. They get to try before they buy, and you get the opportunity to pitch your unique selling points. Just remember you can offer as many incentives as you like. But if your website isn't easy to navigate, chances are it will drive customers away. With that said, try these 6 tips, and you're bound to see a surge in LMS free trial and free demo sign-ups.
Don't know how to do it on your own? Team up with us and learn how to increase your free trial conversion rate.