Smarketing: Blending Sales And Marketing To Hit Your Targets
Although they may not see it that way, sales and marketing teams have the same objective, and methods. For instance, a sales team focuses on finding leads, developing them into prospects, and converting them into customers. Similarly, the marketing team builds product awareness in the market to gain leads. Next, they get their prospects to consider buying the product. Finally, they focus on helping customers make a decision to purchase. Salespeople and marketers go through the same process. They just look at it from different points of view. Bringing these perspectives together will benefit everyone, including customers.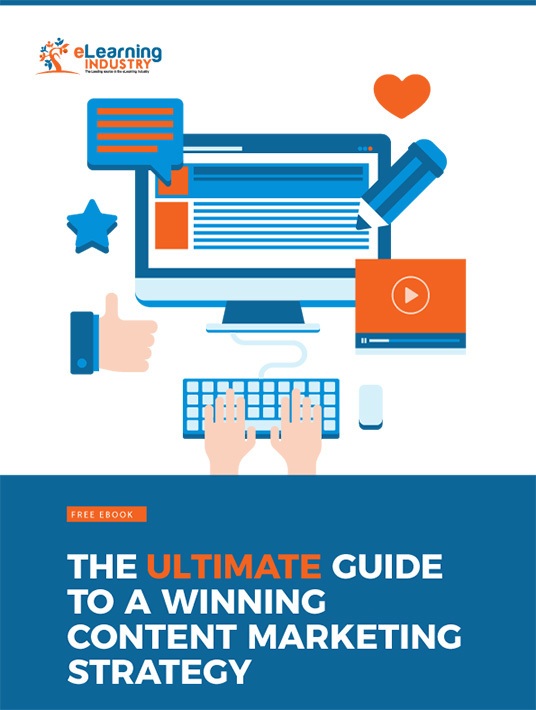 eBook Release
Get the ultimate guide for every marketing professional!
This ebook can help you design a winning content marketing strategy.
1. Court Your Customer Into The Sale
The most common sales technique is the hard-sell. It's where you use direct, assertive methods to convince someone to buy from you. Typical sales approaches include cold calls, mass emails, and door-to-door footwork. The idea is to contact as many people as possible so that a small percentage will buy. To combine this process with marketing, you can still identify a mass group of prospects. But instead of going straight to the product, do a little research. Think about why these leads buy certain products or services, what they're looking for. Then, when you make your sales calls, don't just rattle out the generic pitch. Target it for them, highlighting the features that would appeal specifically to them. Don't just tell them what the product can do. Tell them what it can do for them on an individual level.
2. Get On The Same Team
Marketing and sales positions tend to attract the same type of personality. They are driven, goal-oriented, high-achieving individuals. They often have a strong competitive streak, and may see their teams as intrinsically opposed. Sales teams are usually driven by quantity and volumes, while marketing teams focus on the quality of each lead. The sales perspective is to contact as many people as possible, while marketing wants to contact the right people. Get your teams on the same page. The sales team can still go for volumes, but they could work with the marketing team on a targeting strategy. This way, they will pursue large numbers of customers that are already leaning in their direction. What's more, they can use effective techniques to sway the purchase decision in their favor. Here are a couple of tips to create a finely tuned smarketing machine in your eLearning organization:
a. Start A Smarketing Social Media Group
Social media groups give employees the power to discuss important marketing or sales topics and share ideas. They can also address specific issues that are hindering profits and market reach as for example low conversion rates on a product's sales page.
b. Create Hybrid Marketing Teams
Pair a marketing employee with a member of your sales staff. Then, encourage them to meet on a weekly or monthly basis. During these meetings they can share their experiences and tips. Thus, each employee gets to see things from a different perspective and integrate new techniques into their marketing and sales approach.
3. Identify Your Customer
Sales teams are quite good at reading people. Dealing with prospective customers all day, they get skilled at thin slicing customer response. The difference is that a salesperson will seek customers indiscriminately. Anyone will do. In theory, this might expand reach, but it reduces conversion. The marketing and sales teams need to work together and define their ideal customer. Then, they need to tailor their approach. In terms of content, this means producing niche material. For instance, instead of publishing a generic price list on your website, break it down. You could divide the list into holiday items, women's gifts, men's accessories and so on. Then, publish them as separate articles on separate days to see your smarketing in action. This way, you double your stats by spreading them across two days. Plus, since each click is made by someone specifically interested in that product, it's more likely to get a sale.
4. Use A Data-Based Approach
Since sales and marketing teams have different metrics, they often gather different types of data. Sales personnel might be more focused on the contact details, so that they can approach clients. They would be more interested in the mailing list or the check-out address book. Marketing people will want to dig deeper, and will be more curious about geolocation and demographics. The two teams should create composite analytics that tell you all about the prospect. What they like, where they're from, which search terms led them to your website. And yes, how to get in touch with them. This combined data gives salespeople a more precise starting point when they engage the customer. They can generate a more personalized pitch that is more likely to convert into sales. Communication between the two teams is the single biggest game changer in online smarketing.
Smarketing may seem like a counter-intuitive approach. However, blending your strike forces is the shortest and most effective route to success. Use marketing techniques to define customer touch points and offer these tips to your closers. Sales teams know how to approach customers. Marketers can refine the process by telling them exactly who to approach and why. Put your teams on the same wavelength, and use data to tie everything in together. Do your smarketing right and both teams stand a bigger chance of getting their performance bonuses.
Are you interested in exploring the basics and benefits of content marketing? Download our eBook The Ultimate Guide To A Winning Content Marketing Strategy to get more tips and tricks on how to generate leads, drive traffic to your site, boost conversion rates and use the SEO/SEM and Google Revenue Model to your advantage.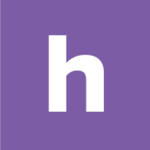 Homebase
Make work easier. Running a small business has never been harder. Homebase helps with free tools to track time and manage your team.