How To Analyze A Learning Management System For A Device-Agnostic Content Strategy
Have you ever experienced the pain of making your content work flawlessly on a Learning Management System (LMS)? Have you recently planned a multi-platform content strategy just to find out that your LMS could be one of the greatest barriers to implement it? The key issue is that most LMSs have been unable to keep pace with the latest technologies, and more importantly, with end-users´ changing needs.
In his book, "Learning Everywhere", Chad Udell refers to the deficiencies that Learning Management Systems exhibit:
"While LMS packages are great and serve a real purpose for tracking compliance and other baseline metrics, there have been some sharp criticisms that as the workforce has become increasingly mobile, there has a shortcoming in tracking real-world performance and results. Few, if any, LMS implementation are so integrated with business process systems such as CRM, ERP or other enterprise software that you would be able to draw a direct correlation between performance in the courseware and performance on the job" (Udell, 2012: 53-54).
In order to facilitate a device-agnostic content strategy that can respond to today´s learning environments, LMSs should display, at least, the following features:
Mobile-friendly user interface, which means visualization of information as well as navigation should be adapted to different devices.
Easy access to notification dashboard that allows learners to quickly check messages and announcements. This is not only a key aspect to enhance the user experience but also an effective way to improve organizational communication.
Integration with the most recent learning specifications like Experience API (aka Tin Can API) in order to account for mobile, social and experiential activities through event-based metrics and data tracking across contexts.
Seamless mobile access by means of a mobile-optimized website, an HTML5 application and/or a native app.
Integration with social media in order to leverage common behaviors among mobile users such as connecting with others and sharing information.
In this post, I would like to illustrate each of these capabilities by considering as an example a platform that is based on a mobile-first way of thinking: Instancy´s Mobile Learning App Platform.
With the mobile user in mind
When we design mobile learning solutions, our target audience is a dynamic user who demands continuous connection to relevant information and people. He expects to interact with connected, intelligent systems that make content readily available according to his needs and from any information access environment. However, many times, he faces unpredictable interruptions, unreliable connections and fragmentation across different platforms.
Systems like Instancy Platform can successfully deal with those expectations as they enable learners to start an activity on one platform, and then, continue that same activity by using a different device. The Content and Learning Portals of this platform use responsive design so the final output can adjust to different screen sizes and learners can access varied types of learning content through any mobile device.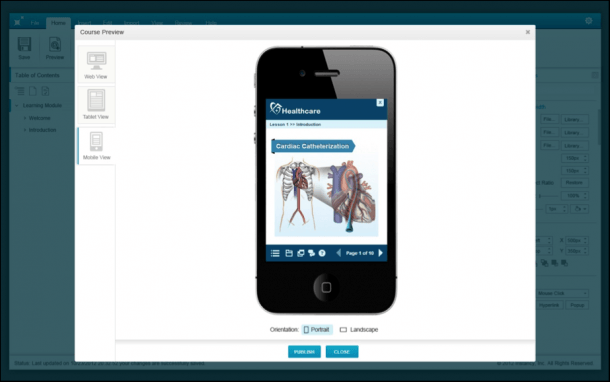 Fig.1 Preview Content: Mobile Output
Integral, seamless approach 
Instancy Platform offers not only device-agnostic access to learning content, but also the possibility of tracking mobile content usage, learning activities offline and learner´s progress regardless of the content viewing environment. Experience API (formerly known as Tin Can API) makes it easier to store learning processes beyond the desktop, which fosters continuous communication and knowledge acquisition without any constraints. This platform goes a step further and provides an integrated Learning Record Store (LRS) to store Experience API based learning progress statements.
Also, Instancy Platform contributes to creating integral, seamless experiences through social media integration and offline access. By enabling social media login, learners can start exploring courses right away as well as participate in discussion forums and share useful resources with their peers.
As we said before, mobile users may encounter problems under certain conditions. These include lack of Internet connection in remote areas. As we develop our multi-platform content strategy, we need to anticipate these issues and look for flexible solutions. Instancy Platform allows learners to access content offline by deploying a mobile app.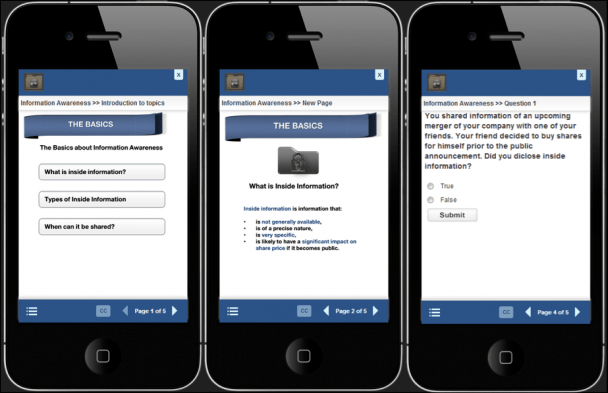 Fig. 2. Example of Learning Modules I have created with Instancy Mobile Learning App Platform
Optimized authoring and learning environment
Instancy Platform is all about attention to detail and enhanced usability. From an instructional designer´s point of view, I have found particularly useful how easy is to build your own database of reusable resources and also, the possibility of defining learning tracks with sequencing rules to create non-linear paths for a personalized experience.
The search and notification systems are also powerful functionalities aimed at facilitating tasks. Thanks to a clever use of tags not only for course description but also for every multimedia element, authors and students can quickly find what they need in the content repository.
In order to effectively manage events, the system enables learners to receive emails as well as mobile push notifications. This harnesses mobile devices´ capabilities to keep learners constantly informed.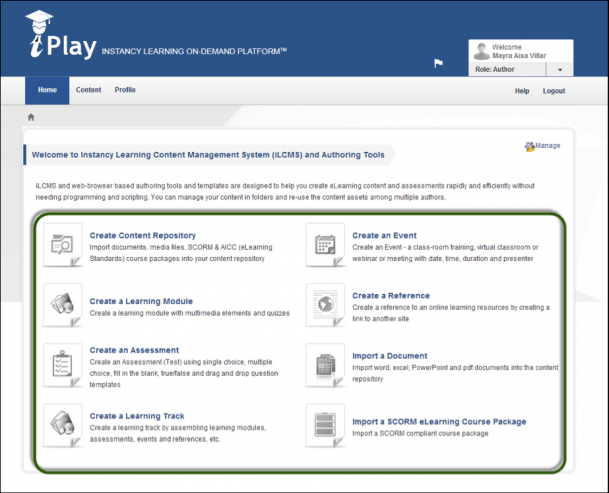 Fig. 3. Instancy Mobile Learning App Platform: Learning Content Management System and Authoring Tools
Through a coherent system that integrates Web-based authoring and responsive templates, content repository, mobile apps development (web and native), tracking options through eLearning standards and a Learning Record Store, Instancy Platform seeks to facilitate learning across contexts. This is the type of integration and the key features needed to design a device-agnostic content strategy and therefore, adapt to end-users current needs.