Here's How You Can Help Your Millennial Learners
Millennials are one of the most driven groups of people at your workplace right now. They approach growth with aggression and starting a new business does not scare them. Energetic and driven, taking the initiative to drive an organization to success is ingrained into them. One could say that nurturing this raw talent pool is what every organization out there must place a strong emphasis on. But, millennials do not believe in traditional training. Because of the fact that success and results drive them, many do not have the time to invest in traditional training approaches. Rather, being surrounded by technology has only shown them that there is an easier and more efficient way to approach every challenge. And, that applies to training and development as well.
In fact, millennials look down upon the onboarding process of many organizations that still conduct it using a classroom, a trainer, and the employee handbook, which is what older generations were used to. While Gen X and boomers worked for stability, millennials work for name and fame. You can ask them what they want in regard to training, and you should not be surprised to hear words such as development, upskilling, and enablement, which is exactly what we are going to discuss.
How Can You Train Millennials In Your Business?
This Group Is Vested In Boosting Productivity
Millennials want to get going from the first day. If your plan is to enable this group for a long period of time, then this is not going to work for them. They do not wish to devote their dedication and efforts to an organization that is holding them back for a long time before rewarding them. Rather, they are looking for future-thinking companies that will give them the training that is needed to get started and the training needed to excel at work, which they plan on using to the fullest, as they begin their climb to the top.
Millennials Are Super Tech-Savvy
You do not need to tell them how technology is meant to reduce stress and effort; they know it already. What you'd rather want to do is give them the training needed to use technology to the fullest. They are eager to learn new tech that can benefit both themselves and the organization, and they are very eager to put it to great use. If you approach their training traditionally, they will very quickly reject the idea and lose interest. Millennials want to make a mark for themselves and their organization and to do this, they are looking at specialized training approaches which are only possible through custom eLearning.
Ensure Success From The Start With The Right Onboarding Solution!
Discover, choose and compare the top Employee Onboarding Software!
Always Moving
Millennials follow the trendy jet-set lifestyle. You will not find them slowing down for anything unless it is important. Mobile phones are also a big part of their lives. It is here that you need to realize that the mobile phone is your best friend, or the "inside guy," in the minds of millennial learners. Consider delivering the training via mobile devices because this group will definitely appreciate the ability to use their phones to learn whenever they can.
Quality Over Quantity Every Single Time
You can go ahead and provide them with the most intensive training ever, but if it is not up to the mark, you are not winning this game. The same applies to the type of training you are providing them with. Is it making a difference to their work? Are they growing? Or is the training proven to be very narrow, focusing only on your organization's wants and needs and very little on your employees' development? The best approach to this problem is to offer short but high-quality training. Try microlearning, which is the best for them as they can consume the training at their own pace.
Show Them The Roadmap To Success
Like we said before, this group will not sit around for anybody or anything. They consider it a sheer waste of time. It is up to the organization to show them the roadmap that will lead them to success at their workplace. By defining the goals for them to achieve, you'll ensure that they will stick around much longer.
Organizations thus have to create dynamic learning initiatives that allow for proactive course correction when needed. This will give them the learning they will need to compete in real-world scenarios and give them the means to learn continuously.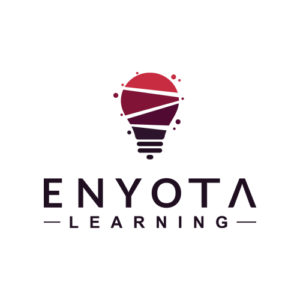 eNyota Learning Inc.
We are a 14 year old company focused on providing learning solutions to organizations globally. Our clientele includes corporates, training, education, and eLearning companies across the US, UK, Europe, Middle East, and Australia.