The Whys And Hows Of Online Course Selling
"How to sell a course online," "Is selling courses profitable?" and "The best ways to sell online courses" are some of the popular searches related to online courses. If people are still searching for these keywords in 2023, it means that, yes, selling courses is absolutely lucrative. It is going to be profitable for many more years to come, too. As you have landed on this article, you are probably a first-time course creator who is looking for new ways to build and grow your audience. By the end of this article, you will have a clear idea of how to sell online courses successfully and increase sales tenfold.
What Is The Best Way To Sell Online Courses?
So, what is the best way to sell online courses? Publishing your online courses in specialized online course marketplaces is the first thing that comes to mind when brainstorming how to sell online courses. If you can publish your online course on multiple course-selling marketplaces, the better! But the challenge is that there are many online course-selling websites out there on the Internet. Some might be the right fit, while others are simply not worth your time. This course-selling marketplace takes a share of your hard-earned money, so you need to be careful. Plus, you won't get access to your client base if it's unreliable. When it comes to selling an online course, there are various approaches you can take. Whether you choose to sell the course on your own website or through other platforms depends on your specific goals, resources, and target audience. Let's explore both options.
Selling On Your Own Website
Self-hosting your courses on your own tutoring website is the best way to sell online courses in general. Here's how you can do it:
Build A Dedicated Website
Create a professional website where you can showcase your course content, provide information about the course, and facilitate the sales process.
Choose A Reliable eCommerce Platform
When you want to sell an online course, select an eCommerce platform or a Learning Management System (LMS) that supports selling online courses. Examples include using software solutions like Pinlearn to build your online tutoring website.
Create Engaging Sales Pages
Develop persuasive sales pages that highlight the benefits, features, and value of your course. Use compelling copy, testimonials, and visuals to capture the attention of potential buyers.
Optimize For Search Engines
Implement Search Engine Optimization (SEO) techniques to improve your website's visibility on search engines. This can help attract organic traffic and potential customers.
Implement Email Marketing
Build an email list and send targeted campaigns to promote your course. Offer exclusive discounts, share success stories, and provide relevant content to nurture your leads.
Selling On Course-Selling Platforms
The first question that comes to the mind of course creators is "Where can I sell my online courses?". The quick answer is to host it on online course marketplaces. Now, let's explore the most popular choices of course creators, both new and experienced ones.
Identify The Right Platforms
Research popular online course platforms such as Udemy, Coursera, or Skillshare. Assess their requirements, pricing models, audience reach, and competition to determine which platform aligns best with your goals.
Evaluate Revenue-Sharing Models
Understand the revenue-sharing models of different platforms. Some platforms may charge a commission on sales, while others may require a monthly fee or a combination of both.
Tailor Your Online Course To The Platform
Adapt your course content and format to meet the platform's guidelines and audience preferences. Consider incorporating interactive elements, quizzes, or assignments as per the platform's requirements.
Leverage Existing Audiences
Many platforms already have a built-in user base and a large audience. By selling your course on these platforms, you can tap into their existing customer base and potentially reach more learners.
Marketing And Promotion
Even when using third-party platforms, you should actively market your course. Utilize the platform's promotional tools, engage with students through discussion boards, and leverage social media to drive traffic to your course listing.
What To Look For In Course-Selling Platforms
Whether you choose to sell your online courses on course-selling marketplaces or build one for yourself, here are certain things you need to consider when choosing the course-selling platform.
Community Building Features
The online course-selling platform you select must have features to build communities like polls, discussion boards, live event information, and more. This helps learners connect with tutors and other students through profiles, activities, feeds, and private direct messaging.
Tools To Run Courses The Way You Like
You must be able to run an online course live alongside a dedicated course community.
Supports Customizations
The platform you select must be able to accommodate the unique customizations you need. For example, with Pinlearn, you will be able to customize the platform the way you want. Be it monetization models or payment gateways, it supports the customizations you need.
It Can Evolve With You
The course-selling platform you select must be able to evolve with your needs and personal goals. It must give you room to expand in the future with membership, tiers, branded apps, and more.
Which Is The Best Way To Sell Online Courses?
Now that you know about selling online courses from both course-selling marketplaces and your own website, which is the best place to sell courses online? Ultimately, the best approach depends on your specific circumstances and goals. Selling on your own website provides more control and flexibility, but it also requires more effort in terms of marketing and driving traffic. While selling on established platforms can offer a wider audience reach and take care of technical aspects, you might have less control over pricing and the learning experience. You could also consider a hybrid approach by selling on both your website and other platforms to maximize your course's visibility.
Conclusion
When you are starting out, you can choose to sell your online course on marketplaces like Udemy. Once it starts doing well, you can publish them in other marketplaces and make some extra money without having to create new courses. Alternatively, you can also begin straightaway by publishing your online courses on your course-selling website. This way, you get to choose the way you sell online courses; you get access to your learners; you get to decide your online course price; and you get to keep all the money you make by yourself. Happy course creation!
Editor's Note: Looking for ways to boost brand awareness and increase course sales? Check out our advertising solutions to find the perfect marketing match.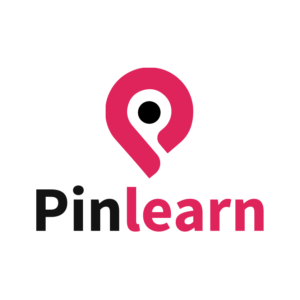 Pinlearn
Pinlearn is an ed–tech company which provides eLearning software that helps tutors to start their own eLearning platform like udemy in minutes with no hassles. It's eLearning software integration and implementation comply with current technologies.