Exploring Digital Learning Solutions In The Modern Workplace
Organizational L&D, Learning Culture, and Conducive Learning Environment are terms that are used frequently in conversations when top business leaders speak about the process of L&D in their respective organizations. Every mid to large-size organization claims to use the best training methodologies to design and deploy learning content for its employees, vendors, channel partners, and customers or end-users. But how effective are these training programs?
If everyone is running a thoughtfully-designed training program, why is there a lack of cohesion and collaboration among different teams within the same organization?
What is the best way to ensure that plans on paper and boardroom discussions actually translate into ground reality and truly efficient training?
Key Challenges For L&D Leaders
The key challenges that L&D teams grapple with are linked to the retention of talented employees, managing internal career moves, caring for the emotional well-being of employees, and providing an inclusive learning environment that motivates employees to learn and succeed.
L&D teams should focus on:
Providing a collaborative learning environment.
Role-appropriate learning paths for employees.
Upskilling and reskilling training programs for employees to stay updated.
An inclusive and accessible learning system that is updated based on learner feedback.
This blog seeks to focus on how digital learning solutions form a part of the larger sub-set or generic term known as "eLearning" and how organizations can leverage digital learning solutions to transform their organizational learning culture. It will also touch upon the challenges faced by organizations in deploying digital learning solutions.
What Is Digital Learning?
Digital Learning can be defined as a modern learning system that uses digital technology and tools to deliver a powerful learning experience. It includes both online and offline learning and synchronous and asynchronous learning. It is ideally a device-agnostic learning solution that offers a seamless learning experience to all learners. To further clarify, it is not just taking up some printed textbook content and scanning it and putting it out as a presentation or a PDF for everyone to access. It is a carefully designed learning program that uses the best of learning pedagogy, instructional design, and visuals to provide a wholesome learning experience.
Impact Of Covid-19 On L&D
We are now living in a post-pandemic world. When 2019 was coming to a close, no one would have imagined the scale of chaos that a virus would cause in the subsequent year. Many lost their loved ones, recruitment froze, people lost jobs, and countries went into a whole-scale lockdown. Many people are still recovering from the pain and loss, both emotional and financial, as they try to put their life on track. L&D teams have had to perfect a tightrope walk as finance teams looked to cut down on spending, freeze new hires, and also attempt to retain skilled and experienced employees.
With remote working that later transitioned to hybrid working and some companies also giving employees the freedom to choose from where they wanted to work, the last two years have brought in significant changes in the way businesses function. L&D teams had to switch to a combination of recorded training sessions shared by SMEs and instructors and real-time virtual training wherein the learners and the instructors would sign in to an LMS or LXP at a pre-determined time. Organizations have managed to keep costs down as there would be no hassle in flying in trainers, managing accommodation, and getting all the employees to attend the training in the conference room.
Digital learning solutions have been a blessing in disguise, and most organizations have leveraged them to keep their employees engaged and trained to excel at their work. Digital learning solutions have also been used to train customers and end-users by leading product companies and SaaS-based organizations. It would not be an exaggeration to state that – "Digital learning solutions have come to the rescue of L&D teams to navigate the tough phase of the last two-plus years."
LMS, LXP, Mobile Learning App – What To Deploy?
The medium is as important as the lesson. You can invest a lot of money in creating a powerful bit of digital learning, but if your learning medium provides a poor learning experience, then your investment is not worthwhile. Today, learners and organizations have different options to deploy their digital learning solutions. From open-source LMSs to powerful cloud-based LXPs, and dedicated mobile learning apps, there is something for every budget. If all this still seems too much, then a simple private YouTube or Vimeo channel to host videos or the ever-reliable office Intranet or a dedicated website is all that organizations need to deploy digital learning.
Challenges In Deploying Digital Learning Solutions
Some of the key challenges that business leaders and L&D experts list when asked to share the challenges that they face in transforming organizational L&D are:
Tight Budgets
This is a reality for most organizations, and L&D teams always have to run a tight ship. With eLearning course-authoring tools like Articulate Storyline Rise making the whole process of designing eLearning easier, we are seeing more organizations switching to such tools to bring down costs.
Show Me The Trainer
Legacy organizations used to a certain way of training and development need time to accept that the world is moving on at a rapid pace. Expecting real-time training by expert instructors in a conference room full of employees is something that is slowly changing. There are still some scenarios where such interactions are a must, but most organizations now need to accept that time and money are of the essence, and digital learning is here to stay.
Resources For Learning Tech
Hiring an LMS administrator to take care of the LMS and ensuring that it is running properly is an important part of the digital learning experience. Most LMS and LXP vendors offer a dedicated support team to handle escalations. When significant investments are made to get a training program up and running, it makes sense to have a dedicated resource to handle it.
Access Issues For Remote Workers
This is another key challenge that most people mention. Firewall issues, poor connectivity, and buffering issues can all spoil the learning experience. IT and network teams should make access easier, and the employees should invest in faster Internet connections at home to have a lag-free learning experience.
Learner Experience
This is an important aspect of the digital learning experience. Investing in world-class animators and instructional designers and then coming up with a learning solution that does not offer a good learner experience defeats the purpose of digital learning. Invest in target audience analysis and provide relevant digital learning solutions that offer the optimal learner and user experience.
Learner Engagement And Retention Of Learning
Be it the classroom or the corporate boardroom; it is important that people are engaged in what they are learning or doing. Making learners participate in compliance and safety programs to just tick boxes is not how the ideal digital learning experience should be. A thoughtfully designed and interactive digital learning solution can keep your learners engaged and also help them remember more of the training content once the program is completed. Hire professional digital learning solutions providers to craft your eLearning programs.
Conclusion
Do you think we have missed out on any key points that serve as a challenge in improving organizational L&D through digital learning? Do share your feedback through the "Comments" section.
Further reading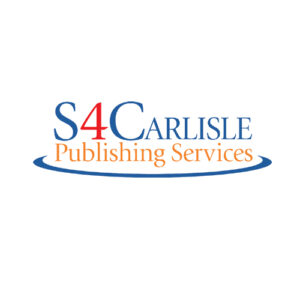 S4Carlisle Publishing Services
We bring the right mix of pedagogy and andragogy, instructional creativity, content, and apt use of new-age technology to deliver high-quality solutions to meet your learning and training needs.