How To Deploy Personalized Mobile Learning Experiences
Modern learners want easy access to learning through their personal mobile devices. In fact, 64% of learners find accessing their training content from a mobile device essential. And businesses want to meet this demand. By the year 2025, the mobile learning market is expected to reach $78.5 billion.
The best thing L&D professionals can do is to cater to learners' needs and follow the trend. Make learning available in the flow of work, and then take it beyond the workplace with mobile learning. With training in their pocket—both online and off—your learners are empowered to take training into their own hands and bring the learning culture into their routine.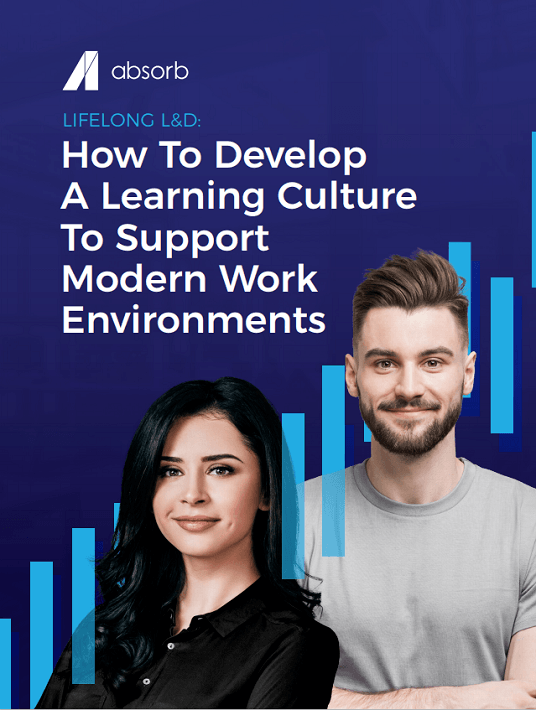 eBook Release
Lifelong L&D: How To Develop A Learning Culture To Support Modern Work Environments
Discover how to cultivate a supportive and collaborative learning culture for your remote workforce!
Mobile Learning Boosts Productivity
Mobile learning improves learner efficiency. In a study about mobile learning in the workplace, organizations who enable learning on mobile devices saw a 43% increase in productivity from their learners. And it's easy to see why:
Workers can learn from anywhere
Now that so many businesses operate remotely, adaptable learning experiences are critical for a learning & development program's survival. Mobile learning offers the most flexibility to learners, making it easy for them to learn at their own pace, whether at home or on-the-go. It also enables greater access to training for those who may not have a computer.
Increase microlearning opportunities
Not everyone has time to sit for long periods of time and read pages of training documents, especially during a busy workweek. Furthermore, not everyone learns optimally via long-form instruction sessions. Since learning paths are diverse, varying training formats are important to boost learning productivity and information retention in the workplace. That's why microlearning is so essential. Infusing small digestible pieces of training helps learners grasp the material quickly so they can continue working. Mobile is the perfect format for various types of microlearning, including brief videos, interactive social learning, short blogs and infographics.
Accommodate Employee Preference
For some learners, sitting at a desk to complete training may be incredibly unappealing while others may prefer it. For those who don't, offering a mobile learning experience can increase engagement and completion rates. We're seeing this ring true in the restaurant industry where long hours of training at a computer have been replaced by mLearning and watching step-by-step videos on a tablet.
Mobile Learning Appeals To Your Millennial And Gen Z Workforce
When thinking about the future of hiring, it's crucial to consider the preferences of the Millennial and Gen Z demographics. While the age spans differ depending on the expert, Millennials are typically considered those born between 1981 and 1996, and Generation Z encompasses anyone born after 1996. By the year 2025, Millennials will make up around 75% of the global workforce.
These groups have either lived through the rapid rise of modern technology (Millennials) or never known a time without cellphones, laptops and the internet (Gen Z). As such, L&D's approach to training needs to take this tech-savviness into consideration. Creating adaptable learning experiences is the best path forward and mobile learning is one of the most successful ways to drive engagement and retention for these groups.
These employees communicate on their phones, make many of their purchases on their phones, bank on their phones, date on their phones and so much more. So why wouldn't they want the option to learn on their phones as well? This is a natural extension of "Googling" something or watching instructional YouTube videos and would be a missed opportunity for modern L&D teams.
How You Can Expand Your Online Learning to Mobile and Enhance the Digital Experience
So, how do you get started with deploying a mobile learning strategy? The first step is to choose the right learning management system (LMS). You should make sure your LMS has the following capabilities:
Mobile-Responsive
There are varying levels of responsiveness, so do your due diligence when talking with LMS providers and see for yourself just how responsive the system is.
Mobile App
Your LMS should offer a mobile version that learners can access on the go, on Android and iOS devices. The biggest benefit to a mobile app version of your LMS is the on-off sync capabilities, meaning learners can access training even if they're not connected to the internet. Training will sync with the LMS once the mobile app has connected to the internet.
Intuitive Mobile Experience
Having access to mobile learning is only effective if it's also intuitive. Learning created with a desktop-first focus may make for a less-than-ideal mobile learning experience. Consider both desktop and mobile when choosing or creating the courses delivered through your LMS.
Gamification
Drive content engagement by leveraging interactive features that can be accessed via mobile or desktop such as badges and leaderboards. People are used to playing Candy Crush on their phones, so why not make learning into a game as well?
AI and Automation
Smarter learners need smarter tech. Choose an LMS equipped with machine learning and AI that can automatically recommend relevant courses based on what they've completed or what's popular with all learners.
As the business landscape changes rapidly, you'll want to prepare for whatever comes next. Mobile learning is an essential part of an adaptable learning strategy and modern learning culture.
Conclusion
Speaking of a modern learning culture, download the eBook 'Lifelong L&D: How To Develop A Continuous Learning Culture To Support Modern Work Environments' for strategic tips, evolving L&D trends and best practices to support your modern learners through a learning management system.
References: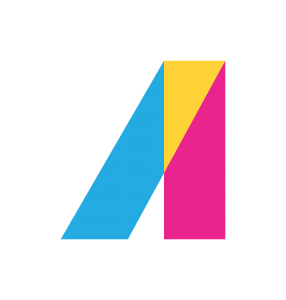 Absorb LMS
A flexible learning platform that makes it easy to build and manage training programs for internal and external stakeholders.