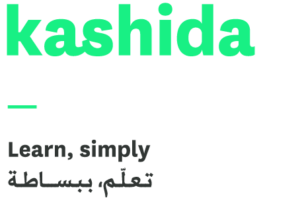 Kashida Reviews
We are about learning, simply.We design and create custom learning content and deliver it across multiple platforms, always enriching learning with technology.Gold winners at Learning Technologies Awards UK 2018 for Best Learning Technologies Project
Achieved Results

Communication

Deadlines

Quality of Service

Responsiveness

Value for Money

Likelihood to Recommend
Sep 25, 2023
Working with Kashida is simple - they are supportive, responsive, and informative.
What do you like best?
I appreciate that they work to not only fulfill the requirements but are detailed when they share the results so I understand how things work myself. They are readily available and offer support in a way that is encouraging.
What do you dislike?
The only issue I have is the lapses in communication. Once a project has started, it goes quiet and at times more periodic updates would be useful so I have that information internally for my team.
Sep 13, 2023
Kashida has been our successful partner for 8 years,collaborating across multiple professional areas
What do you like best?
Kashida is an exceptional partner due to their professional communication, innovative mindset, and consistently high-quality project outcomes. By aligning their work with our strategic direction. Their reliability and trustworthiness make them a trusted partner, consistently delivering on their commitments. Overall, Kashida's professionalism, innovation, user-centric focus, strategic alignment, collaborative partnership, continuous improvement, and delivering exceptional results.
What do you dislike?
If we're considering potential challenges or less favorable aspects, one factor that could be mentioned is the geographical distance. It can occasionally pose challenges when a physical presence is required for certain tasks. However, it's worth noting that Kashida is actively working on establishing a regional office in our town to address this issue. Despite these potential obstacles, the overall performance and contributions of Kashida remain exceptional and highly valuable to our partnership
May 15, 2020
The team at Kashida are very human in their approach, not overly corporate, which suited our brand.
What do you like best?
Kashida are flexible and responsive in their approach to projects. They show innovation of ideas and a passion for doing things differently. Of particular note, Kashida pride them selves on being authentic, by that I mean they take time to partner and understand the project team, the brand and intended outcomes of the work.
What do you dislike?
We chose a partner based outside of the HQ. This sometimes caused communication challenges - however, great team work overcame this.