Trending Learning Management Systems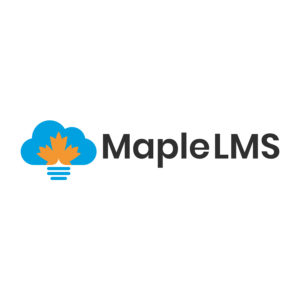 MapleLMS
MapleLMS is a Learning Management System (LMS) that can be deployed quickly and can be managed by non-technical users. MapleLMS enables online learning Anytime, Anywhere, on any device. MapleLMS is integrated seamlessly with Salesforce® eco-system.
MapleLMS Reviews 2022
Read MapleLMS reviews and discover how other eLearning Industry community members have experienced the software.
Usefulness

Usability

Customer Experience

Likelihood to Recommend
May 12, 2021
An easy out of the box automated training software
What do you like best?
For managers and admins, there are a wide range of automation capabilities. Integration, user enrollment, reporting, synching can all be automated. Allows managers to view customized reports, team specific or role-based reporting and user groups. It saves manual efforts.
What do you dislike?
Improvements needed for a good mobile learning experience.Other than that, no significant dislikes for this one.
May 11, 2021
User Friendly UI and Easy Salesforce Integration Option
What do you like best?
We've been using MapleLMS for a little over a year, coming from another LMS system that did not meet our need. The integration with the other software I used, the UI is very intuitive and it makes it very easy to use if you don't have complex rules to apply to your digital training. Integration with Salesforce which for most companies is a big plus.
What do you dislike?
Customer support changed format and is less helpful. Also, Some features we requested, which can make a real difference for us haven't been addressed yet.
Apr 22, 2021
Easy To Use Learning Management System and Cost-effective
What do you like best?
What we liked about the platform is the simplicity of uploading courses and cost-effective. We got a complete LMS solution in one place containing content, courses, training, online exams, proctoring, reporting, analytics as well as the facility to help learners earn certificates, badges, collaborate, and communicate with peers and instructors. Thank you MapleLMS and customer service agents. 5 stars for your incredible service.
What do you dislike?
It was overall good LMS. I did not find any issue in this Learning Management System. It is good for training and assessment purpose.