Trending Learning Management Systems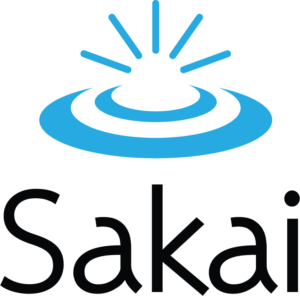 Sakai Reviews
Sakai is great for learning! We're an open source learning management system that provides creative teachers with innovative tools for student learning. With SakaiPlus, you can use Sakai with your existing enterprise LMS. Check us out!
Who Uses This Software?
Teachers, students, LMS administrators, education staff.
Sakai Reviews & Ratings 2023
Read Sakai reviews and discover how other eLearning Industry community members have experienced the software.
Usefulness

Usability

Customer Experience

Likelihood to Recommend
Mar 27, 2020
Useful LMS but could enhance and simplify its grading capabilities
What do you like best?
Ease of use, the menu on the left for easy navigation, intuitiveness, and ability to create customized lessons
What do you dislike?
The Gradebook tool and interface is cumbersome and does not translate well into Excel
Apr 24, 2018
Works like Blackboard, but it's open-source
What do you like best?
1) The cost (free) 2) It's open-source, so we can request new features and changes 3) Excellent Test and Gradebook tools 4) Almost all tools are group-aware 5) Working with an outside vendor to improve accessibility (massive updates have been applied) 6) Integrates with our web conferencing tool (BigBlueButton), which is also open-source 7) Project sites can be created for faculty, student, and administrator groups 8) Improved responsive design and performance on mobile devices
What do you dislike?
It can be a pro and a con: It's an open-source product, so that means the community gets to decide what gets added or fixed, which may be or not be what you want worked on first! Different universities created different tools, so the community is updating tools so they function in a similar manner. The community is working on simplifying the software download instructions. This product really is open-source, but there is not a lot of marketing done to let folks know about it!