Trending Learning Management Systems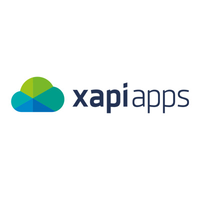 xapiapps Reviews
Xapiapps is a learning experience platform (LEP) designed specifically for workers who must learn on their feet.
xapiapps Reviews & Ratings 2023
Read xapiapps reviews and discover how other eLearning Industry community members have experienced the software.
Usefulness

Usability

Customer Experience

Likelihood to Recommend
Jul 11, 2019
The team at Xapiapps are great, supportive and find ways to help customise the site for our clients
What do you like best?
Support and Service, Ease of use for customers, visual reporting, new learning boards, and help when migrating from a different system were all outstanding and the team continue to be supportive as we add new clients/sites.
What do you dislike?
The reporting functions could be improved and I am working with the Support Team on ways to do this. It's hard as everyone wants different information.
Jul 5, 2019
Easy way to automate learning interventions - get going quickly
What do you like best?
I sought to use this product for an academic study for our organization and was able to create a working prototype in < an hour. It's hard to select just one thing I liked - there are several: - easy to automate actions depending on learner performance (badging, remediation, ) - built-in LRS - easy to ingest Storyline courses Junior members of our team were able to stand up another project quickly with little help with the vendor or other IDs. xAPIapps is truly that intuitive to use!
What do you dislike?
I encountered issues with video playback within one of our courses. While I didn't expect this problem to occur, the team was responsive to our troubleshooting needs and customization.
Jul 2, 2019
This adaptive learning and assessment tool is just what we need in our industry.
What do you like best?
I like that xapi apps offers a variety of internal "apps" that are interactive for the learner, and can gather any data point(s) we need to optimize education and assessment. xAPI Apps is very responsive to our needs- I feel like a collaborator, as they tailor and optimize to our needs. I appreciate that they want to learn more about our industry to understand our workflows and our specific needs.
What do you dislike?
I can't think of anything I don't like about xapi apps, at this time. They share their vision and process which is helpful for the admin to optimize programming and assessment.