Why Are Videos The Most Popular Format For Learning?
Online training videos are one of the most popular forms of content because of their high-impact ability. Unlike text or infographics, video content can help express multifaceted aspects of a topic and that creates a compelling watch and a more engaging learning experience. Compared to still graphics, audio, or text, videos also offer higher recall and retention to a captive and attentive audience.
When weighing the use of video learning as part of corporate training programs, L&D professionals should leverage the following qualities of training videos that make them a popular option for training content:
They lead to "stickiness" of learning
Learners typically find well-created video content more engaging and "addictive" than slides and diagrams. This makes them stick around for the entire course and even leaves them craving for more.
They foster thought change
When learners read or hear about a new concept or idea, they often tend to mull over it and move on. Seeing that concept in motion through online training videos, especially short-form microlearning examples, you can give learners a pause for thought, which leads to changes in how they think about what they've just learned.
They facilitate behavioral change
Text-based or audio training is great for telling learners what to do. However, when it comes to encouraging behavioral change, nothing compares to online training videos, including gamification, simulation, and other interactive content that has the power to demonstrate the intended behavior for learners to practice, model, and emulate.
They add value to VILT and blended training
Videos are also effective as a remote learning tool and have proven useful for Virtual Instructor-Led Training (VILT) and for training in a blended mode too.
They appeal to the multi-generational workforce
The popularity of mobile learning has also made small-footprint content delivered as microlearning nuggets of videos, extremely popular among cross-generational learning audiences.
What Are The Challenges With Existing Corporate Training Videos?
Though still a popular training tool in today's business world, existing corporate training videos have some challenges, including:
Many online training videos are extremely lengthy, contributing to learner disengagement.
Some are overly short, leaving learners with a sense of unachieved learning objectives.
Some of today's corporate videos come with high cognitive expectations—beyond recall and application. Unfortunately, most of today's training videos don't appropriately address those higher expectations.
In many instances, trainers simply substitute videos as a medium to display and present their legacy slide decks and text-based notes. This approach severely diminishes the effectiveness of video learning.
Unless L&D teams address these challenges by using online training videos and other video learning strategies, it's unlikely that organizations will tap into the true potential of video learning [1].
What Strategies Can Drive The Interaction And Engagement Of Your Corporate Training Videos?
Here are 6 strategies for L&D teams that will help them maximize the impact of their video training:
Create learning journeys
Don't view training as a one-time initiative. Given that remote working and distance learning are here to stay, L&D teams should use online training videos to facilitate a continuous learning journey [2] for their teams, from onboarding through existing skills enhancement and review and refresher courses to new skills development.
Build a video library of formal learning aids
Create video training assets to support learning strategies, such as microlearning, point-of-need learning, how-to videos, tips and tricks, quick recall content, and Just-In-Time videos. Trainers may then use these videos to ease the transition from in-person/on-premise training to formal remote learning programs.
Gamify your videos
"Learn by playing" is a great way to make learning fun, especially when dealing with boring subject matter, such as compliance or mandatory certification training. Through competitive learning, the gamified video learning experience also aids in fostering engagement, team building, and cooperation among cross-functional teams.
Leverage microlearning videos
Short-form online training videos are more engaging than lengthy feature-length training content. These videos, such as how-to videos, offer succinct and targeted learning and serve well as point-of-need training and post-training support resources.
Integrate scenarios and branching into videos
The use of scenario-based learning (SBL) and branching in videos helps deliver realistic learning experiences to the audience. Trainers may use videos to illustrate real-life situations (work-related challenges) and demonstrate alternate ways to address them. They create useful checkpoints to bridge learning gaps and offer a safe environment for learners to practice what they've learned. Branching offers multi-dimensional problem-solving opportunities to learners, allowing them to see the consequences of alternating choices, actions, and decisions.
Use videos to deliver augmented learning experiences
Rather than using videos as a stand-alone training tool, make strategic use of online training videos, in concert with immersive learning approaches such as gamification, microlearning, and SBL, to deliver an augmented corporate learning experience.
Online training videos are a great addition to any corporate training program, especially in the context of today's remote learning reality. They not only foster engagement, through interactivity, but are ideal to supplement existing learning resources in formal and informal learning environments.
I hope this article provides the requisite insights that will help you leverage videos for online corporate training, specifically how you can incorporate gamification, microlearning, and scenario-based learning to create engaging and interactive learning experiences.
Meanwhile, if you have any specific queries, do contact me or leave a comment below.
References:
[2] How Can L&D Teams Design a Virtual Learning Journey that Delivers Seamless Training Results
Read More: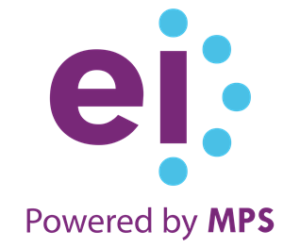 EI
EI is an emotionally intelligent learning experience design company that partners with customers in their Digital Transformation journey.