Why External Education Programs Are A Must
Truly effective training strategies take a big-picture approach. Employees expect ongoing training to keep up with industry trends, fill gaps, and achieve their full potential. On the other hand, customers are more loyal to your brand if you provide them with ongoing support, such as training resources that enable them to get the most from your products or services. This eBook shows you how to launch external education programs that improve ROI and fuel business growth.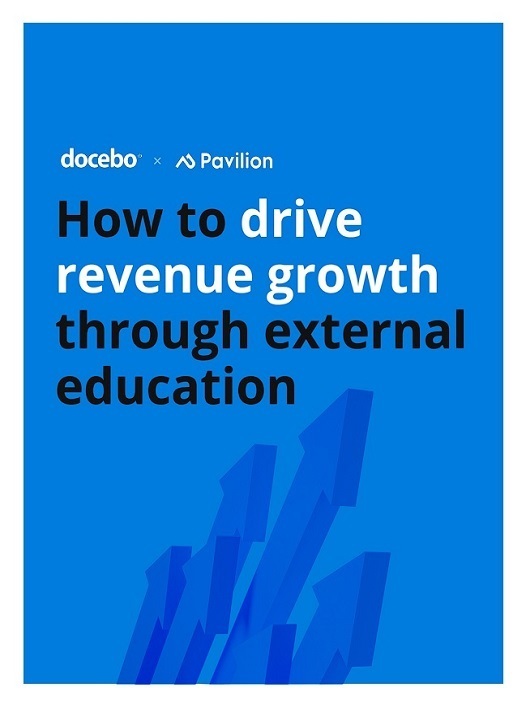 eBook Release
How To Drive Revenue Growth Through External Education
Leaders in enablement and training share their insights on the challenges and benefits of training programs and how to evaluate success in driving enterprise business outcomes.
Why External Education Programs Shouldn't Stop At Onboarding
Customer and employee onboarding are crucial, but continuous L&D is the foundation for long-term success. Just as team members need JIT resources to identify areas for improvement and reinforce knowledge, consumers are looking for tutorials, explainer videos, and other materials that help them get to know your brand. As such, onboarding is only the beginning when it comes to retaining customers and top talent within your organization. But how do you create results-driven external education programs to increase your profit margins and customer service scores while reducing employee turnover rates?
About This eBook
How can you make a more significant impact with fewer resources? What are some of the external training obstacles you should be on the lookout for to mitigate risks? Here's a brief glimpse of what you'll find in this ultimate guide by Docebo:
How Better Training Material Leads To Better Business Outcomes (Sooner)
Are You Leveraging Training To Drive Revenue Growth?
Growing Pains: Challenges In Executing Effective External Training And How To Overcome Them
Tips For Turning Your Training Program Into A Revenue Driver
Get Your Copy
Download How To Drive Revenue Growth Through External Education today to inspire and educate learners, whether they're in-house employees or customers who want to maximize their value for money through consumer education.