An eLearning Library That Raises Sales
Employees with business acumen skills and product knowledge will raise your company sales. The right eLearning library can help. Whether you are selling passenger car motor oil or widgets, these proven eLearning strategies will work. This article focuses on my 7 pillars of effective eLearning.
A Little About Business Acumen
When I became the general manager of a business years ago, the owner of the company told me that I needed to focus on 3 core things: 1) raising sales, 2) controlling expenses, and 3) developing my employees. Let's face it; if you want to be successful in business, you must be able to do well those three things (and then be able to do much more).
But also, in this experience, I quickly discovered that the most notable problems are the ones likely to get attention. Hence, we have the proverb "The squeaky wheel gets the oil." This often-used metaphor suggests that loudness gets attention. But in the real world of industrial lubrication, these important oils, greases, lubricants, and performance fluids rarely get the attention they deserve, especially when it comes to employee training and product knowledge.
Creating An eLearning Library Around Industrial Lubricants Αnd Performance Fluids
Lubrication dates back thousands of years and has been used in several ancient cultures for things like construction and machinery. Back then, beef tallow, olive oil, and various other vegetable oils were used to reduce friction on rubbing surfaces and moving mechanical parts.
In the modern world, lubricant technology is ever-evolving with more advanced products to meet the rising demands of modern machinery, productivity, performance, reliability, sustainability, and energy efficiency. Lubrication is used in all types of machines, vehicles, ships, and aircraft. Lubricants and fluids are essential to the world economy and infrastructure. They are used in every industry, from all types of manufacturing to energy, healthcare, defense, mining, entertainment, construction, agriculture, food production, transportation, and more. There is also an undeniable link between maintenance strategy and lubrication. For example, reactive maintenance involves repairing machinery only after breakdown or failure. A better approach is preventive maintenance that includes a lubrication program.
Fixing Your Product Knowledge Gap With Custom eLearning
Even outstanding sales reps struggle with staying up-to-date on lubricants technology. One reason is that original equipment manufacturers (OEMs) and their engine designs continue to progress, and this means increased demands from motor oil and other lubricants. It can be a struggle to keep a technical lubricant sales team up to speed on the latest technical data, base oil chemistry, and additive packages.
Therefore, your eLearning offering must have the following 7 pillars of an effective eLearning library:
Custom branding and internal marketing
Accurate scientific data from industry subject matter experts (SMEs)
Excellent technical writing
Branded video with bumpers, stingers, music, and narration
Technical charts and drawings
Bulleted lists with flowcharts and graphs
Colorful photos with summary notes

Shaun Powis, Seven Pillars of eLearning
More On The 7 Pillars Of An Effective eLearning Library
Custom branding and marketing are more than a customer's ability to recognize identifying characteristics of your company. Internal branding (with regards to training) must also be present in all of your training materials. And I'm not talking about off-the-shelf training that's been given a typical customized look and feel. Modern learning requires a type of school spirit, a sense of identity and community shared by members of any school or educational institution. As a parent of a Division 1 college athlete, I know something about school spirit. People often have a strong loyalty to their alma mater. Because of this, I brand my training materials with a custom look that attempts to foster that emotion.
Accurate scientific data from industry subject matter experts (SMEs) is a must in your instructional design. Take your time to pour over scientific journals and study accurate information from the work of those who have a documented history of work in a given field. Then, be certain that you're training your salespeople with information that will help them answer questions.
Technical writing is the ability to simplify complex information and then put it into print. More than just grammar and English skills, good technical writing will help you present your information for the best reading comprehension. It ties everything together and makes your words understandable.
Most of us are using professional video in our eLearning content, but adding professional bumpers, stingers, logo reveals, narrations, and music can all add a cinematic effect to your production.
When I pay strong attention to learner feedback (the degree to which learners find my training favorable, engaging, and relevant to their jobs), I always re-discover that many learners gain knowledge from technical charts and drawings in my courses. These graphical elements of my eLearning courses always allow me to show them something and not just tell them.
Because we know that people learn in different ways, I'll often include short bulleted lists, flowcharts, and graphs that drive a redundant point in my instructional design. Call it "overkill" if you like, but after polling people and their learning styles, I've learned that some people don't make their discovery of an important subject until you reorganize the data in a way that their mind can see and learn.
Because a picture is worth a thousand words, I find that including high-quality color photos with summary notes can summarize effectively what a learner may have just discovered.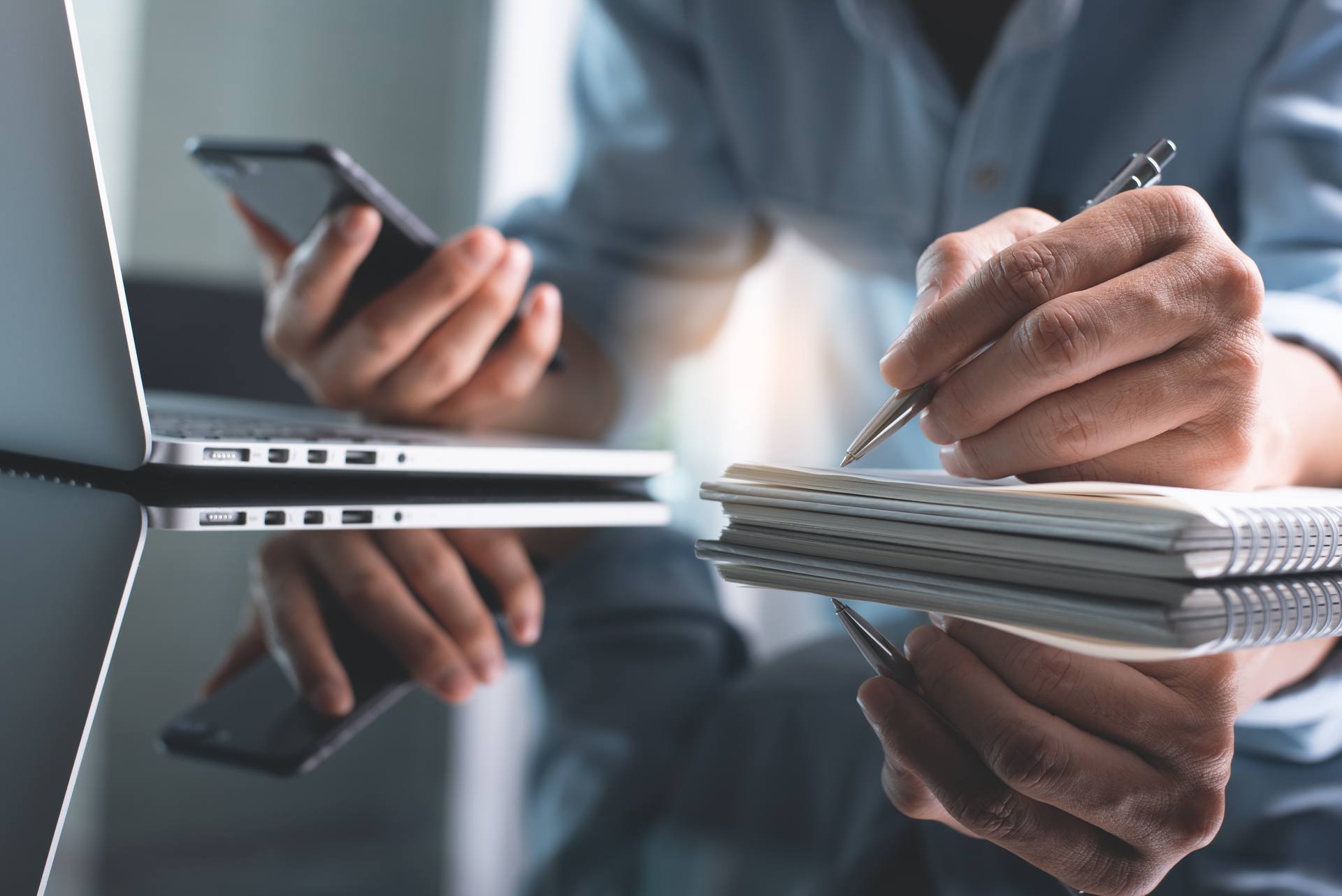 TippaPatt/Shutterstock.com
Finding Results From Your eLearning Library
In my current role, I focus mainly on employee development. But I still include business acumen training in all of the eLearning educational libraries I create and in the live training events I teach. Employees who learn business acumen, gain the skills, knowledge, and enthusiasm necessary to make good business decisions. When instructional design focuses on employee success, learners will likely feel that training materials are an investment in them (especially when you understand how they learn). When you're designing for sales professionals, they know that understanding everything they can about what they're selling gives them the confidence they need around customers who make important purchasing decisions.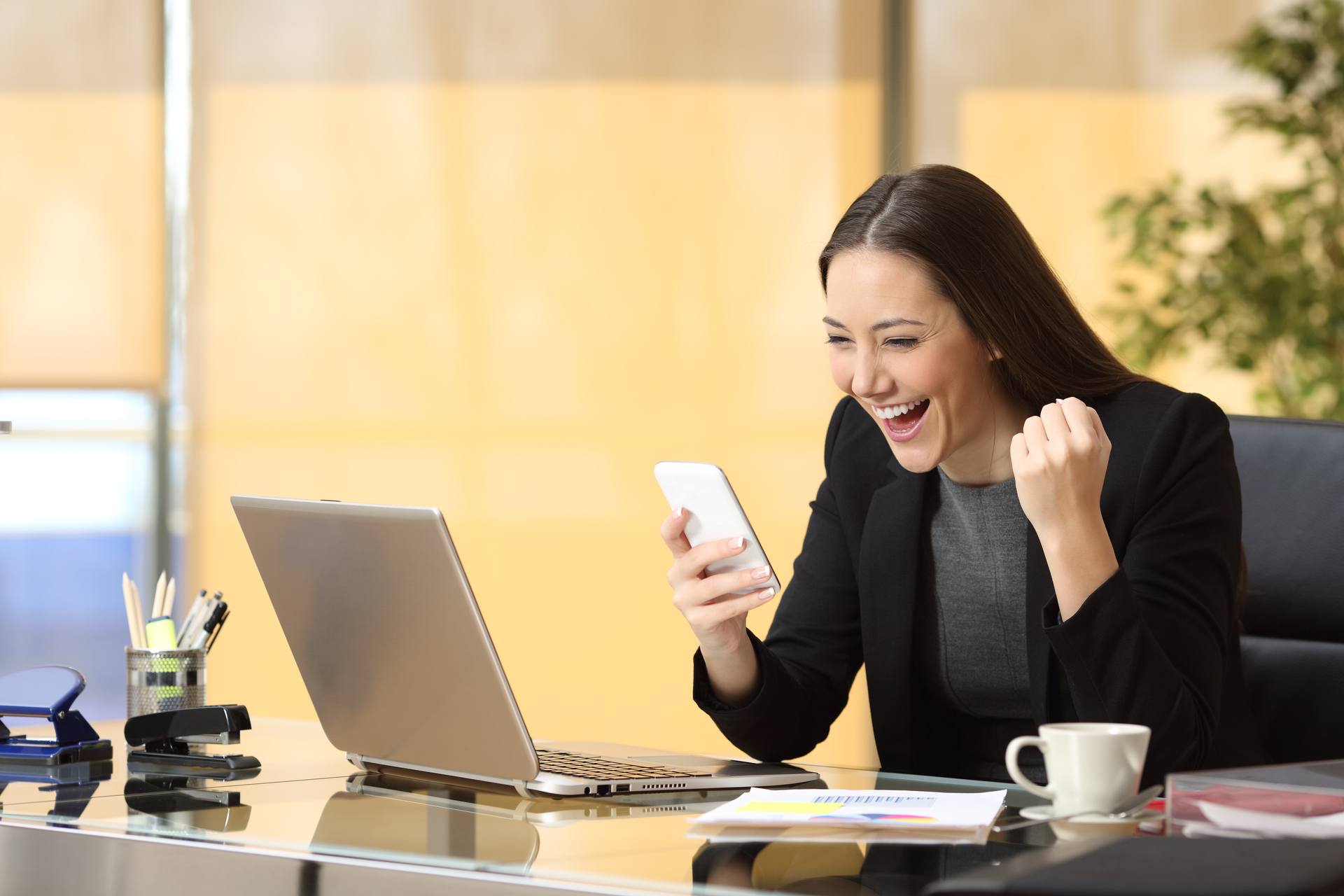 Antonio Guillem/Shutterstock.com
Salespeople Who Know More About Their Products And Services Are The Most Successful
Much about raising sales depends on product knowledge, continuous learning, and seeing unlimited growth potential. Through great educational tools (like custom eLearning), they can watch their sales grow. It's well-established that those who know their products best are likely those who sell the best. That's because they then know how to present value to customers.
Good employees crave good product knowledge training. When you include product knowledge training in your team, you can and you will help them watch their sales grow. And if you do it well, you'll discover the rewarding feelings from knowing that your efforts are raising sales, controlling expenses, and developing your team members.