How To Use More Video Content
The explosion of video-based content on social media platforms such as Instagram and TikTok has meant an even bigger reliance on video content to captivate and motivate our learners.
We all know that videos are a powerful medium for conveying complex information and can be used to tell compelling stories that help learners retain essential knowledge.
However, producing high-quality video content on a regular basis can be challenging, given the limited time, resources, and budget.
You Can Create Affordable And Effective Video
There are many ways to produce video content that is both effective and affordable. At times, budgetary constraints and limited resources may seem like major roadblocks, but with the right approach, anyone can create high-quality videos that captivate learners. And we're here to share some of our most exciting recommendations.
To inspire you, we've pulled together some examples to show how you can create engaging videos even with limited resources. Don't feel lost or frustrated due to your lack of resources, this style of content is affordable, effective, and impressive. And most importantly, it's easy to create!
Here are just some examples of eye-catching and memorable approaches, all of which can be filmed with affordable and easy-to-use video cameras or even smartphones. You don't have to be a professional video producer to create compelling videos.
"Ask The Expert" Spotlight
Your content doesn't have to include all the latest special effects and graphical visuals to be compelling. If you have access to an expert in your field, then a stripped-back interview-type approach can be extremely authentic and give learners the opportunity to get inside knowledge or hear unheard stories. Hearing from a Subject Matter Expert, or even a peer who has experience of the subject matter, can build trust and make the content more relatable, too.
One-Minute Wonders
Use the power of time to engage your learners. We live in a world of distractions, with many of us on more than one device at a time. Condensing down your message into 60 seconds can be a really catchy way of describing a technique, summarizing a key theory, or sharing 5 top tips in a set area. These types of videos can also be used in a series of topics or one topic split into a family of shorts.
Animated Films
Since the pandemic, there has been a huge rise in the population of animation. Once a style that was seen as "retro" has now been rejuvenated for the new era. Animated films also lend themselves to the 60-second format for maximum impact. This style is great, as you can rely on visual devices that can't be used in real-life filming. Even a text-only film, such as white text on an all-black background with a sequence of hard-hitting messages can be extremely effective. This style really focuses on the message and can have a meaningful and lasting impact.
Split-Screen Quick-Fire Questions
This involves two people answering the same question with a short, edited sound-bite, then on to the next question in the blink of an eye. It creates pace, curiosity, and edge-of-the-seat type intrigue. You could, for example, have two senior managers answering the same question, but in their own words, to convey both sides of the story and a dynamic learning experience.
Bird's Eye View
This technique is often underused, as it's seen as way more expensive than it is in reality. For example, if you film aerial footage with a drone at a work site, it is way more affordable than you might think. And it adds a really sophisticated cinema-style dimension to intercut interview clips and voiceovers.
Day In The Life
This classic technique is an "oldie but a goody." You simply follow one person for a day and splice the videos together into a three-minute montage film. You could intersperse with sped-up/time-lapse edits, possibly with links to further reading or other associated films, for a more in-depth take on things. Seeing what a day at the new job or a day in the life of a colleague from another department looks like can be hugely captivating.
Vlog-Style
This may be one of the easiest techniques to implement if you aren't feeling confident. This is simply the selfie-style approach where you may film a process, a demonstration of a skill, a situation, etc., intercut with homemade style to camera comments and insights. This can create a great "behind the scenes" piece to readily and quickly showcase to learners.
These are just a few of the techniques you could try that will help you create fun and engaging content when time, resources, and budget are tight. You'll be surprised at how creative you can be and how often "polished" and perfect content isn't always required.
Inspired?
Would you like to chat about how your team can make the most out of video content? Then get in touch with the team today.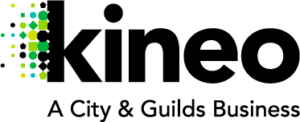 Kineo
Kineo helps the world's leading businesses improve performance through learning and technology. We combine quality in learning with award-winning customer service and innovation. We're here to take on your learning and performance challenges - and deliver results.
Originally published at kineo.com.