Celebrating Our Top Guest Post Authors For January 2022
For nearly a decade, eLearning Industry has been a place where people can come to read about the latest trends, technologies, and L&D strategies. Over the years, our guest contributors have helped us expand our community and offer unique perspectives to a global audience.
In honor of this occasion, we're kicking off a new initiative. This is our first-ever monthly guest post showcase, and we're excited to spotlight the best of the best on eLearning Industry. Without further ado, in no particular order, we present the top articles of January 2022.
Discover tips on how you can introduce book discussion clubs as communities of practice that can enhance your L&D strategy and provide great benefits for your organization. This post penned by Elena Ryabykh also explores what communities of practice are and how to overcome common challenges by launching book discussion groups.
Learners are stretched by commitments both at work and at home, which impacts motivation and makes it difficult for learners to invest in online courses. One surefire way to remedy this disconnect is by catching their attention at the outset with a hook and making them take notice. In this article, Mikaila Da Silva highlights the quintessential traits of a memorable eLearning hook and covers both the visual and written aspects of creating course introductions that wow online learners.
The insights you'll find in this article can help you create an optimized classroom for the future and discover how edge computing trends can enhance your students' learning. Shira Landau explores how edge computing works and the benefits it can bring to the education sector. The author also delves into the differences between edge and cloud-based computing.
This article illustrates why games are so much more than pretty pictures and fun experiences. Helen Routledge helps game designers to better understand human psychology and how people learn in order to keep the audience emotionally invested. The author also explores 4 key principles used in serious game design that you can implement in your own strategy.
Learn some basic strategies that every eLearning pro should consider before they start designing an online course. Dr. Eliani Boton offers tips to make your students consume content with the same interest with which they browse their social media feeds. You'll learn how to identify your learners' expectations and strike the right tone.
Want To Be Included In Our Next Showcase?
Congratulations to our featured contributors! We'll be highlighting our top guest author posts every month. If you'd like to be considered for our next list, why not submit an article to build thought leadership and connect with our online readers?
Are you an industry thought leader who'd like to be included in our 2022 eLearning Trailblazers List? eLearning Industry gives you a platform to share your perspectives and industry expertise.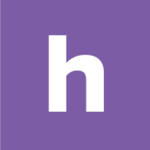 Homebase
Make work easier. Running a small business has never been harder. Homebase helps with free tools to track time and manage your team.