Your Learning Options With TalentLMS Mobile 
Remember back in the late noughties when Jobs and other industry pundits talked about the coming of the "post-PC era"? You know, all the talk about how the widespread availability of powerful portable devices like smartphones and tablets would usher in a new era of computing?
Well, that post-PC era is already here, most people just haven't realized it yet.
Global mobile internet users have already surpassed desktop users since early 2014, while mobile media consumption in the US is 20% higher compared to desktop - and has been like that for a couple of years now.
It follows that the mobile learning (or mLearning) market has seen significant boost too, seeing compound annual growth of over 18% ever since 2010 and expected to reach to $12 billion in revenues by 2017.
In this article we'll have a look at the TalentLMS mobile learning options - both in TalentLMS' regular and in its native mobile application form.
Born Ready
Contrary to what you maybe expected, we didn't have much work to do to make the desktop version of TalentLMS play nicely as a mobile learning tool.
Not just because its clutter free, spacious course and management UI lends itself well to smaller devices, but also because we had developed it from the start with a so-called "responsive" fluid user interface layout that automatically adapts itself to all kinds of screen sizes.
And sure enough, TalentLMS learners have been accessing and using the platform from their iPad, iPhone, Android (and similar) mobile devices with no problems whatsoever.
Mobile Learning Gone Native
While accessing TalentLMS from your mobile browser was a perfectly good solution (and still is, for that matter), the truth is could never be as good as a fully optimized native mobile app.
See, native mobile apps can use all kinds of features of the underlying OS, from custom controls and widgets, to access to various sensors, background processing and more, whereas mobile web apps are at the mercy of the mobile browser environment.
For this reason, and to show its strong commitment to the very best mobile learning and micro-learning experience, Epignosis created the native iOS version of its web-based eLearning platform.
Taking advantage of the platform's capabilities, TalentLMS' interface was redesigned to show eLearning content in the best possible light on a smaller iPhone screen (and a not-so-small iPad screen).
But instead of trying to be everything the desktop version is, TalentLMS mobile focuses on the mLearning needs of the modern enterprise, aiming to be a great environment for micro-learning and micro-certifications.
To this end, it has gotten the ability to provide connection-less eLearning ("offline learning"), allowing learners to download courses in advance and take them without a connection (e.g. on the subway, on a plane, etc.). Automatic synchronization of the progress to the TalentLMS Cloud when they're back online takes care of everyone being in the loop of what's been done in the "dark".
While not every content type available on the desktop is supported on the mobile version, as you'll see in the next section, most of TalentLMS' functionality and features (from video lessons and advanced quizzes to gamification) remain perfectly accessible.
Best Of Both Worlds
Whether it's the desktop, mobile web, or mobile native version of TalentLMS, they all have one thing in common: They connect to, and get their data from, the TalentLMS Cloud.
This means that learners get the best of both (or rather, all three) worlds: desktop power, native mobile goodness and web mobile convenience, while their progress, data, and user information is always accessible from the Cloud.
In fact, users are expected to be using multiple platforms to access their TalentLMS courses - their laptop at home, their smartphone while commuting, and so on.
To accommodate these usage patterns, the web app had gained some features to help users manage their mobile learning.
TalentLMS, for example, will mark a lesson unit as mobile and/or offline compatible - with "mobile compatible" being a lesson containing content that can be shown on a mobile device (e.g. Flash is off the cards), and "offline compatible" being content that can not only be accessed from a mobile phone, but also stored for offline use (e.g. HTML-based lessons, images, uploaded videos, etc).
What's best, TalentLMS mobile will automatically sync a learner's progress with the desktop version, so they can continue where they left off.
As such, and with a little care from instructors in not adding mobile-incompatible elements to their courses, TalentLMS mobile is equally capable as a supplementary eLearning-on-the-go solution for the busy corporate learner, and as a full blown micro-learning platform.
Conclusion
In a post-PC, or rather post-desktop, world, where mobile broadband is increasingly available and handheld devices rival desktop PCs in power, mobile learning is only going to get stronger and stronger.
TalentLMS, with its responsive mobile web version and its native iOS application, has everything you need to take full advantage of mobile learning and micro-learning today.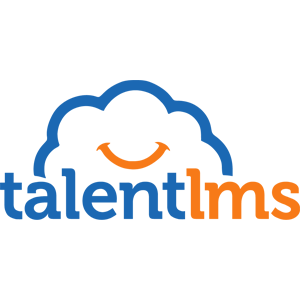 TalentLMS
Easy to learn, easy to use, and easy to like, TalentLMS is designed to get a "yes" from everyone, including C-level execs, budget heads, and busy employees. Now, instead of checking out, your whole organization leans into training.