eLearning Trends For 2019
Here are 4 top eLearning trends for 2019 you should look for along with some advice from the experts.
1. AR & VR Continue To Break The Barriers
Two buzzwords, in technology in general, and eLearning in particular, that have captured our imagination are AR and VR. Augmented and Virtual Realities immerse the learner in a more tangible, realistic learning experience that drives their engagement.
However, eLearning experts are making different predictions about these technologies. Though VR is more immersive, it will still give way to AR.
"I see enormous potential for Augmented Reality. Everybody is kind of in love with VR, and it's very sexy and very cool, but I think there are a lot of practical applications now for Augmented Reality." 

Jane Bozarth
Imagine you're training housing inspectors for disaster assessments. With AR technology, it's possible to create scenarios that closely resemble real-life situations. For example, you can take a real house and simulate the effects of a flood on it. The inspector visits the house and learns to assess the damage. Then, you can use the same house and change the flood to a fire or a roof collapse. It works like a charm. To undergo this training, learners only need their smartphones.
As for Virtual Reality simulators, they require a much larger investment. You need expensive equipment for creating simulations and headsets for the learners, which are also pretty pricey.
Compared to VR, AR is much more affordable. This is the reason why most companies are focusing more on Augmented Reality.
2. AI Is Becoming A Normal Thing
Artificial Intelligence (AI) has already started revolutionizing business. Now, it's beginning to take root in digital learning.
Most eLearning experts believe in the potential of AI and expect it to be integrated into a wide variety of tools such as rapid development software and Learning Management Systems.
"As with all technologies, AI and robots will have their place. I'm excited by the likes of chatbots, recommendation engines, and predictive analytics. In many ways, the future is already here."

Ryan Tracey
One of the most accessible forms of AI is a chatbot. This is a virtual assistant that imitates human conversation; it can interpret and respond to users' requests in ordinary language. Chatbots are integrated with websites, apps, and social media platforms.
Bots are already extensively used in healthcare. For example, there are robots who conduct thorough interviews with patients about the details of their medical state and offer them actionable steps to take. There are also bots in other industries. Some of them are able to call a taxi, find a hotel, and check in for a flight.
In eLearning, chatbots can help with onboarding processes, such as providing new employees with information about the company and its norms and policies. AI can also act as a tutor which recommends what courses to view to fill specific knowledge gaps or develop new skills. Plus, it's possible to hand some administrative work off to chatbots. For example, make them give automated answers about schedules and quiz results.
Despite the AI's great potential, some experts believe that the time is not yet right for chatbots in eLearning.
"It's tough not to believe in AI. Unfortunately, I don't think digital learning professionals are going to lead the way on this one. We're more likely to try and cram it into our existing structure and not get the most from it. I believe it will be individuals outside eLearning that lead the way." 

Clint Clarkson
Well, we'll know if it's true soon enough.
3. It's All About Visual Content
According to Tubular Insights, 80% of what we consume will soon be video content. The trend of recording videos and 'going live' has grown with the likes of Facebook, Instagram, and other social media platforms.
Obviously, this is what we'll have in learning as well. Many experts, including Skills Journey founding partner Clive Shepherd, mention a shift from classic instructional eLearning to the use of interactive video.
An authoring tool like iSpring Suite allows you to make training more active and engaging by adding layers, hotspots, and branching. You can turn videos into an interactive experience, prompting a response from the viewer.
The 360-degree video is also high on the learning trends list in 2019. With many low-cost DSLR cameras and high-quality smartphone cameras, the video has become the easiest, fastest, and cheapest format for sharing knowledge.
4. mLearning Is No Longer An Option But A Must-Have
According to data from November 2018, 48.2% of all global web traffic is generated through mobile phones, and it's still growing. That means there's no point in creating courses which are not mobile friendly in 2019 and beyond.
It's crucial for users to have the flexibility to learn anytime, anywhere, and on the device of their choice. Plus, it's even better when they can take courses with limited or no internet access. That's where an LMS with a native mobile app comes into play. For example, iSpring Learn LMS allows learners to view content even offline. It automatically sends their results to the system when the connection is restored.
These are just a few predictions for 2019. Surprisingly enough, despite all the innovations which can be used to expand and enhance an eLearning ecosystem, most experts recommend not focusing on 'shiny objects'. Just keep in mind that the technology is changing, but our goal is the same — business results.
A Bit More Advice For 2019 From eLearning Experts
"Look at ways to make your learning engaging and interesting by presenting the learner with opportunities to grow and solve business problems. Avoid silly games but consider gamification to keep learners motivated and help them reach goals. Above all, don't allow yourself to get stale in your thinking. Keep researching and finding new ways to help your learners excel."

Joseph Ganci
"Focus on developing and deploying digital learning technologies and approaches that bring solutions closer to the workflow. We know that learning is more effective the closer it occurs to the point-of-use." 

Charles Jeggins
"Don't be complacent in understanding and trying emergent technologies in training deliverables. See what other companies are doing, including your competition. Reskill your training team in new capabilities to design and develop training that takes advantage of the unprecedented features of immersive realities, AI and IoT." 

Scott McCormick
"Focusing on one genre of learning is a mistake; a focus on the overall role of learning is the key, aligned to business needs, not parroting the next shiny trend for its own sake as it sounds interesting. That is too often the mistake of L&D."

David Patterson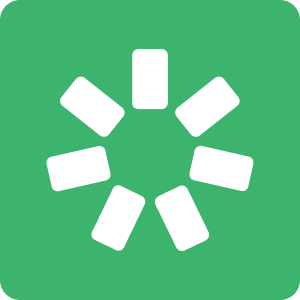 iSpring Learn
iSpring Learn is a fast LMS for your mission-critical project. Launch your eLearning in one day with a minimum of fuss. Just upload your training materials, invite employees, and keep track of their results.