Deadly Morocco Earthquake: How To Help The Affected
On Friday, September 8, 2023, a few minutes after 11 p.m. local time, Morocco was hit by a powerful earthquake of 6.8 magnitude. With a shallow depth of 18.5km, the epicenter of the deadly quake was in the High Atlas Mountains, about 72km southwest of the city of Marrakech, where over 1 million people reside. Many more villages in the surrounding area have been affected, with some of them having been reduced to rubble in the first few minutes of the disaster. Reports coming in reveal an increasing death toll as aftershocks make the situation more difficult for victims and rescuers. Standing with the victims, we share with our community some organizations where they can donate to show their support.
Dealing With The Aftermath
With over 5,000 injured and almost 3,000 dead at the time of writing this article, this is one of the deadliest disasters to hit Morocco in the last century. These numbers are only expected to rise in the coming days as locals and rescuers try their best to free people from under the tons of rubble and debris. However, as the epicenter of the quake was closer to rural areas characterized by rough terrain and infrastructure that was unsuitable for such a violent natural phenomenon, this task is extremely challenging. Satellite images show dozens of villages having been decimated, with collapsed buildings and blocked roads being all one can see. Historical sights were affected as well, with the 900-year-old Walls of Marrakech having suffered substantial damage.
The effects of this earthquake are expected to plague Morocco for a long time. Experts are warning that rebuilding the destroyed communities could take years. The delays are attributed to the complicated geography of the affected areas paired with the country's already weakened economy. This will leave thousands of homeless people unprotected and in need of immediate clean water, hygiene, health, and shelter assistance. Finally, reports from UNICEF indicate that over 100,000 children have been affected by the quake.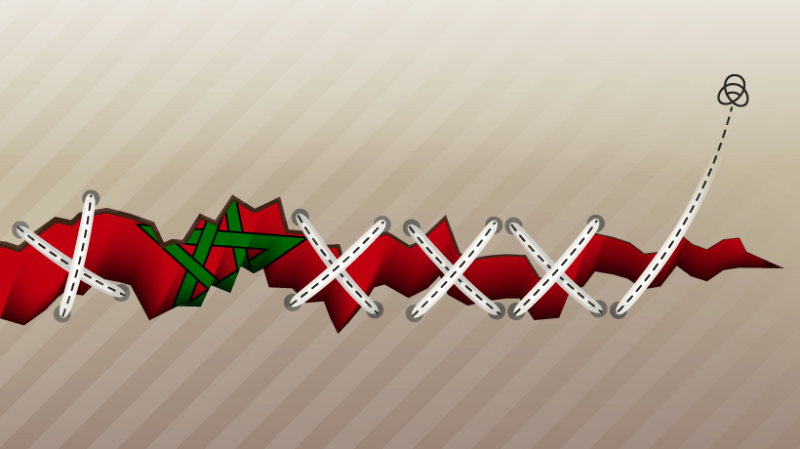 Banding Together To Help
Once again, when a crisis strikes, many are willing to offer a helping hand. Up to this moment, France has started a fund for donations, the Israeli government has been mobilized to provide assistance, Algeria reopened its airspace for humanitarian flights to pass, and Turkey has sent rescue personnel and tents.
It's important to remember that we can also play a part in helping people who are going through a crisis. Here are some organizations you can donate to that offer humanitarian aid to those affected by the Morocco earthquake.
The International Federation of Red Cross has responded to the Morocco crisis from the first moment, sending over $1.1 million from its funds to the Moroccan Red Crescent Societies. By directly aiding local humanitarian organizations, IFRC is making sure people who know the area best are getting the support they need to improve their rescue efforts.
The Food Bank regularly works with over 200 associations around Morocco, making sure to reach all corners of the country. During this difficult time, donations will help the Food Bank feed the thousands of people who have been left homeless by the earthquake.
In collaboration with Moroccan volunteers, the World Central Kitchen provides food and water to affected areas. The organization was on the ground hours after the disaster with helicopters and 4x4 jeeps to get supplies to hard-to-reach areas.
Always on the first line, Doctors Without Borders has sent staff to Morocco to assess medical needs and coordinate with local authorities.
Since 2008, CARE has been in Morocco to help people gain access to basic services, with a focus on women, children, and marginalized groups. After the recent events, CARE has launched the Morocco Earthquake Relief Fund to raise money for the cause.
The High Atlas Foundation has pledged to raise close to half a million euros to provide food, water, shelter, and essential supplies such as blankets to victims of the earthquake. Their long experience and presence in the area allow them to safely and effectively transport supplies to the most remote areas.
Standing With The Victims Of The Morocco Earthquake
Natural disasters are truly humbling experiences that remind us of the power of nature over humanity. Despite the tragedies that strike us, there is still hope if we stick together. For this reason, we turn to our eLearning community to ask them to help in any way possible. You can donate to any of the organizations we listed, as they all work hard to make a difference in the lives of the victims. If you can't afford to do so, sharing this article so that it reaches more people is more than enough. Finally, you can communicate with your local charities that may be gathering clothing, non-perishable foods, and supplies for the affected communities.