Measuring The Effectiveness Of Employee Onboarding
It's hard to know whether your onboarding process is successful just by asking new hires how they felt about it. People joining the team usually come in with enthusiasm and a positive attitude, which is great for morale and momentum. But their enthusiasm can make it harder for them to see any negatives from their experience so far. Or, even if they noticed things they didn't particularly enjoy, they might not feel comfortable sharing their opinion just yet.
Useful employee onboarding is crucial to establishing a good employee experience and helping new hires be productive from the start. So, you'll need to dig deeper to really measure the effectiveness of your program.
You'll need to know what questions to ask and which metrics to track.
In this article, we'll walk you through how to calculate the real impact of your employee onboarding process. But first, let's look a little more in-depth at why you want to measure the success of your onboarding program in the first place.
Why You Need To Measure Onboarding Effectiveness
With the right approach, onboarding has the potential to improve the overall employee experience and boost your bottom line. To be helpful, it needs to be more than just a formality or box to check. And you need to be able to measure the effectiveness to know if it's working.
Let's take a look at some of the ways you can benefit from a strong onboarding program.
Reduce Turnover
The first days and weeks at work can help build a solid foundation between the company and new hires. And when employees are content throughout their careers, they're more likely to stay with you longer.
Onboarding is a chance to engage employees and establish their work trajectory with your company. And according to research, 78% of employees would be more willing to stay with their company longer if they got a better idea of their career path during their early days on the job.
Increase Productivity
Due to the learning curve of a new position, it typically takes new hires anywhere from six to eight months to reach full productivity. Thorough onboarding can improve the time it takes for people to get up to speed by 60%.
Improve Existing Employee Experience
Good onboarding not only makes the transition to a new job easier for employees. It also impacts those working with them. It takes the burden off of other teammates when employees are trained and ready to contribute faster. It also makes managers' lives easier when an employee doesn't need extra hand-holding. Better onboarding will also lead to more job satisfaction for managers.
If you want to have this kind of impact, you must establish a way to measure your results. Measuring the effectiveness of your program is the only sure way to gauge how successful it is. So, where do you start?
Setting Goals For Effective Employee Onboarding
To understand whether your onboarding is successful, you need to know what success looks like. Start with clear and measurable objectives. Determine scales and metrics to calculate the outcomes that matter.
For example:
Employee satisfaction. You want new hires to be happy with their introduction to the company and their new role. Did they feel like they learned what they needed to? Was their experience welcoming? Did it build enthusiasm for the job?
A thorough understanding of the company and its culture. Onboarding should help employees get familiar with the company structure and how their role fits into it. They should also be aware of expectations around communication and working philosophies.
Retention rates. Your program should engage employees from the start and keep your voluntary turnover numbers low.
Productivity. Onboarding should help employees understand the ins and outs of their jobs and leave them with few questions about how to get started and succeed.
Knowing what you're looking for will help you get a clear picture of how your program is doing.
6 Ways To Measure Onboarding Effectiveness
Once you've established your goals, the next step is to figure out how to measure them. You need specific metrics to look at and report on. To get you started, here are six ways to measure the success of your onboarding process.
1. Look At Onboarding Course Completion Rates
Onboarding generally involves some form of training—whether it's skill-related or compliance-based. Measuring the numbers around training completion can tell you a lot about your onboarding process.
Use your onboarding training software's reporting feature to look at who's finishing training. Low completion rates may mean people aren't clear on what training is required. Or, they may indicate new team members aren't feeling engaged or there's not enough time allotted during onboarding for them to finish.
If your numbers are low, you may need to provide a more explicit employee onboarding checklist to guide new hires through what needs to happen. Or, it may indicate a need to update your training content to make it more relevant and motivating.
2. Calculate Time-To-Productivity Rates
The main point of onboarding is to get employees up and running quickly. You can determine whether you're getting the results you want by tracking when new team members reach expected productivity.
This may involve talking with managers about when employees are able to perform expected tasks with little or no supervision. If the job involves measurable output, you can also track at what point the employee is matching expected numbers for their role.
3. Track Engagement Rates
Onboarding is a great way to help employees establish relationships. It helps them become invested in their careers and the company's success. Track whether or not people are engaged by looking at metrics around turnover and absenteeism.
Look at company ratings on employer review sites. Or, simply run regular anonymous surveys asking employees about their experience.
4. Quiz New Hires On What They've Learned
Find out if employees are getting what they need from onboarding by testing their knowledge after they complete the process. Include quizzes in your training software after each course. Ask learners questions about how they'll complete their day-to-day tasks on the job.
If multiple employees struggle with the same questions, it may be an indication that your training could use some tweaking.
5. Ask For New Hire Feedback
You can get valuable insight by surveying those who've just completed their onboarding. Ask how they feel about their ability to succeed in their new job.
Find out if there are specific areas they wished they knew more about or where the information could have been clearer. Hearing directly from those experiencing onboarding is a great way to understand its immediate impact.
6. Seek Out 360 Feedback
Get a sense of how well new team members are adapting by regularly surveying those who work around them. Get feedback from peers and managers about their performance. Any concerns they bring up may help you see what may be missing from your current process.
Good Onboarding Is An Ongoing Process
Building an effective and successful onboarding program isn't a one-time task. It's a continuous process. As you measure your current process, you may find areas for improving the new hire experience. And as your company grows, you can be sure your understanding of how to help employees engage and succeed grows too.
It takes extra work to set and measure useful goals. But the work involved is an investment in your employees and your company. You'll find that all that effort pays off in ways that affect your employees' happiness and your company's bottom line.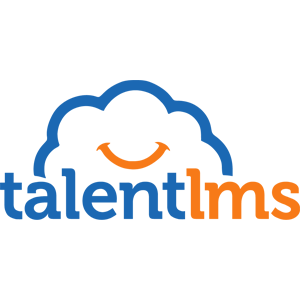 TalentLMS
Easy to learn, easy to use, and easy to like, TalentLMS is designed to get a "yes" from everyone, including C-level execs, budget heads, and busy employees. Now, instead of checking out, your whole organization leans into training.