A Strategy To Revolutionize The Learning Process
The present-day world is powered with technology and filled with more distractions than ever! These distractions often lead to negative impacts on the process of learning. Now, the question is, how can we minimize these distractions and make learning better and more effective? Well, immersive learning is the answer! It is a technique that uses an artificial environment for learning. It not only eradicates distractions but also kills monotony in the process of Learning and Development, by providing stimulating visualizations. Here's everything you need to know about immersive learning and how it is changing the world of education.
In this age of distractions, it might be easy to catch the attention of learners, but to keep them engaged throughout the learning session is the biggest challenge. This is the reason why there arises the need for a solution that can boost learner engagement and, hence, make learning more productive and worthwhile. Immersive learning is a technique that makes use of an artificial or simulated environment through which the learners can become completely immersed in the learning process. It has the potential to bring abstract learning scenarios to life, thus making real the very important, but difficult task of recreating interactions for the learners.
Immersive learning allows learners to control the outcomes by connecting them with real experiences, but in a safer environment. In addition to improving engagement levels, it also boosts their motivation as they get to be in charge of the virtual world they're in. Another interesting feature is that it provides a highly interactive environment for users, both virtually and physically. With this, you can virtually recreate various physical environments that cannot be accessed within the walls of a classroom. The virtual content is so galvanizing that it leaves a huge impression on the psyche of a learner.
Differences Between Immersive Learning And Experiential Learning
Immersive learning should not be confused with experiential learning, though both are very closely related. Below are the differences between immersive learning and experiential learning one should know.
| | |
| --- | --- |
| Immersive Learning | Experiential Learning |
| Crucially leverages technology, such as Virtual Reality, Augmented Reality, mobile devices, etc. | Technology is not typically required |
| 100% thinking capacity of learners is required | Usually requires less than 100% thinking capacity of learners |
| Always implements gamification in learning | Not necessarily game-based |
| Dynamic mechanics | Static mechanics |
| Learning happens by enabling a realization | Learning happens by enabling a skill |
| A single activity can lead to multiple iterations | Multiple activities make up a single iteration |
Implementation Of Immersive Learning In Classrooms
The technologies that implement immersive learning in classroom teaching are listed below:
Virtual Reality (VR)
This technology makes use of digital simulations to recreate real-world scenarios. By wearing a headset, the user becomes immersed in the virtual world and can travel to the most physically inaccessible places.
Augmented Reality (AR)
Enhancing your real-world view, Augmented Reality is a technology that augments real environments into a digital interface. AR adds digital elements to reality to enhance it.
Mixed reality (MR)
A combination of Augmented Reality and Virtual Reality, MR or mixed reality is a technology that makes virtual interactions look more realistic. MR lets digital and physical objects co-exist and interact in real-time.
3D immersive learning (3D)
3D immersive learning is a technique that promotes in-depth learning and makes use of 3D visualizations and simulations in order to provide an immersive experience to users.
Benefits Of Immersive Learning

Just like how school ERP software changed the way administrative tasks were managed years ago, immersive learning is the need of today for it has the power to make learning better than ever. Take a look at the following pointers to learn about the various benefits of this modern technique.
A distraction-free world
How difficult it is to keep your concentration intact, especially when you always have your beloved smartphone by your side! Try immersive learning for it can eliminate all distractions by letting you immerse yourself in a beautiful, virtual world.
Focused immersion
 Starting a chapter is easy, finishing it is not. This is why experts these days suggest immersive learning as it promotes focused immersion. You are so engrossed in the virtual simulations, there's no room for leaving things in-between.
An emotional connect
Since the environments created by immersive learning are highly engaging and realistic, it develops an emotional connect with the users. Hence, they are more involved in the learning process.
Increased motivation
This learning technique is all about being immersed in the actual context where learners are encouraged to work in an actual environment simulation.
A personalized learning approach
Immersive learning promotes personalized learning as it is based on the learner-centric model. It allows learners to learn at their own pace, as they receive guided rehearsals in order to attain mastery of a technique, behavior, or methodology. They can rehearse as many times as they want until they become fully versed.
Better knowledge retention
Since there are fewer or no distractions, you are deeply immersed in the learning process and learn at your own pace, hence, you remember more of what you study.
Immersive learning is a dynamic strategy that can enhance eLearning and revolutionize the world of education. The technique holds the outstanding potential to lead the future of learning and help in meeting its unmet and important goals. The best time to make the most out of it is now because it comes with a large number of remarkable benefits and can transform the world of classroom teaching. Hence, schools must prefer learning management software that supports immersive learning.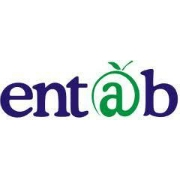 Entab - School Management Software
The power to transform your school into the best school. From managing humongous school records to instant communication with parents between the school, From online admissions to attendance and report cards to fee payment.