The Benefits Of Extended Enterprise Training
The corporate world has long recognized employee training and development as vital to a company's health. No one argues about whether training internal stakeholders benefits your organization. It's been proven to boost everything from productivity to profits to employee retention. But what about the partners you rely on outside your business?
Many organizations are now turning their attention to extended enterprise training—or training for the external stakeholders who have a hand in your company's success. (Think resellers, vendors, consultants, sales representatives, and, of course, customers.)
External training helps you ensure partner success. It builds collaborative relationships with these key players in your business. It can also provide powerful marketing support by growing your brand awareness. So what exactly does it look like?
What Is Extended Enterprise Training?
Extended enterprise training focuses on in-depth knowledge of your products and services. It brings extended enterprise learners up to speed on the essentials. It also expands their understanding of broader options and solutions.
There are two types of external training:
Customer training
This training educates clients on how to use your products more widely and efficiently and how to benefit from your services. It ensures an optimal customer experience.
Partner training
This is training for those who have a direct hand in moving your business forward. It goes beyond products and features to things like sales and consulting best practices. The content helps partners better understand, talk about, and sell your offerings.
Why You Should Train External Stakeholders
Both customer and partner training are becoming more common in today's business landscape for several reasons. First, technology has made training more accessible, even for external stakeholders. With an extended enterprise LMS, you can curate robust, ongoing eLearning that strengthens your connection with external partners.
Second, many companies are turning to extended enterprise training to remain relevant in an increasingly competitive market. These days, buyers and decision-makers expect quality information and advice from the brands they trust. Training is one of the most direct ways to provide valuable content and support decision-making.
Finally, training is a powerful tool for helping you become a trusted brand. To be a source people turn to again and again, you need to establish your authority and value. Through training, you can showcase your expertise to your network.
Building Stronger Brand Awareness With Extended Enterprise Training
Brand is the feeling you evoke in customers and potential buyers. Brand awareness is when people connect your company with what it stands for. They associate your organization with the product or service you offer. They also link you with the quality of the product or service and of their experience with it.
When it comes to brand recognition, first impressions matter and lasting impressions are essential. You want all your stakeholders to have a good experience with your company. You also want them to remember you, continue their relationships with you, and share your offerings with their own networks.
Training as a curated, ongoing resource can strengthen your brand over time. Here are 5 ways extended enterprise training can boost brand awareness:
1. Encourage Brand Interaction
On average, it takes 5 to 7 impressions for people to remember your brand. Training is a good way to stay top of mind with customers and partners and increase your chances of making a favorable impression.
eLearning gives your extended enterprise more opportunity to interact with your organization. It also ensures that interaction is positive by providing insights and tips for success with your products.
These frequent touchpoints build relationships. As you educate your company's most valuable outside partners, you tell them who you are and help them understand and embrace your brand.
2. Create Consistency
Training offers an opportunity to create brand consistency. It lets you present your messaging, values, and image uniformly to all points of contact.
Lack of a unified message can result in confusion. If partners don't understand your brand, they can't pitch it as a convincing solution to potential buyers. Confusion around what you stand for also makes it less likely for customers to think of you first when searching for solutions.
Training gives you a chance to reinforce your message and image naturally. You're not just sharing customer how-tos and explanations of services and benefits. You're also expanding brand awareness. When you focus on teaching people about what you offer and what you value, you can rest assured that your brand is being presented consistently across all channels.
3. Foster Long-Term Relationships
Maintaining a strong, consistent base of customers and partners is a big win for your brand. It means you're a constant in the market, and you keep a presence in that base's circle of influence.
Training builds this kind of loyalty by showing external partners and customers that you value them and care about their experience. It creates a conversation between you and the stakeholders, letting them know you're there to support them over the long run.
When you show outside partners and customers you're willing to invest in their experience, they're more likely to invest in their relationship with you. They'll choose to partner with and support your organization in the long run.
4. Set Your Partners Up For Success
Good training helps you retain valuable external stakeholders by preparing them to succeed. The in-depth knowledge partners gain from well-planned training sets them up to do their jobs more effectively. For example, when they understand your product's specific features and benefits, they're equipped to address client pain points and cross-sell your products and services.
Similarly, training gives customers the tools they need for success. It teaches them how your product or service fits into their lives and how to best leverage its benefits. When you offer quality training, you make people's jobs easier and ensure they have a positive experience. Both these benefits build trust in your brand.
5. Gain Strong Advocates
Quality training creates natural advocates for your brand. Studies show that people are highly likely to share their good experiences. Also, word of mouth has always been a major influence when buying products or services.
With training, you can cut costly learning curves and frustrations from a customer's experience. When you make their lives easier, they're going to be happier with your product. They'll be much more likely to sing your praises and more able to articulate how your product benefits them. Given the prolific nature of social media, it's easier than ever to get endorsements from happy, educated customers.
Training provides a similarly positive experience for your partners. When they understand the ins and outs of your products and services, they're more prepared to meet the variety of sales and consulting situations that arise. Whatever the circumstance or the client need, they'll be more able—and willing—to promote your brand as a solution.
Conclusion
Extended enterprise training is one of the most valuable marketing investments you can make. With so much potential, training shouldn't be just a one-time event. It can be a regular process for your company and a constant touchpoint for your network. An eLearning program and a robust LMS make it more convenient than ever to engage with your extended enterprise.
Training helps external stakeholders connect the dots from problem to solution to implementation to success. And when they make those kinds of connections, they're much more likely to remember you and share your brand with their own extended networks.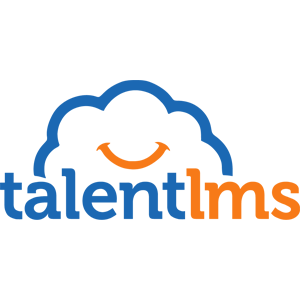 TalentLMS
Easy to learn, easy to use, and easy to like, TalentLMS is designed to get a "yes" from everyone, including C-level execs, budget heads, and busy employees. Now, instead of checking out, your whole organization leans into training.