How To Build An Extended Enterprise Learning Strategy
If you've designed a learning strategy before, you'll understand the need for planning. Implementing a training program within an organization has a lot of moving parts, especially if you have multiple audiences to train. Therefore, it's a smart option to lock down a well-defined plan early on so that you can thoughtfully and efficiently develop a learning strategy that works for your extended enterprise. Here are 5 steps we recommend you follow to develop a successful strategy for your organization.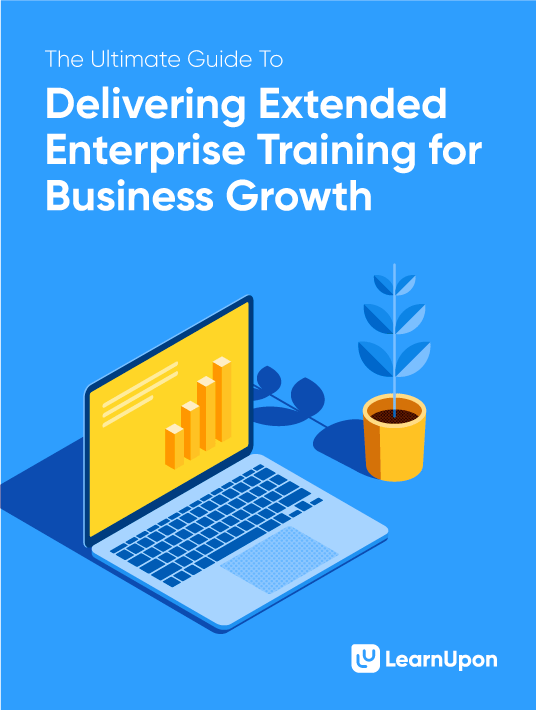 eBook Release
The Ultimate Guide To Delivering Extended Enterprise Training For Business Growth
Discover how you can find the best LMS to help you achieve extended enterprise training success.
1. Investigate Your Extended Enterprise Learning Needs
When planning learning strategies, we see one common mistake. Organizations make far too many assumptions. Assumptions about how their audiences are currently learning, what training is needed, what will benefit their audiences, etc. Assumptions are precarious. They can lead you down the wrong road, investing time, money, and resources in a strategy that isn't fit for purpose. So, how do you turn conjectures about what learning your extended enterprise needs into something quantifiable? The key is research. We suggest you delve into what learning is actually going on within your organization so that you can gather data to assess if your assumptions are right or wrong. Your first step is to go to the teams who deal with your extended enterprise every day. Whether it's customer success, partner enablement, support or sales, etc, ask what are the current activities they're using to support these audiences. Ask for stats and data too. If you can find where your audiences are succeeding in and struggling by examining the numbers, you'll be able to identify areas where training is needed so that you're able to nurture them further. Hopefully, this will provide you with in-depth information about the resources being shared, and the tools being used, to educate customers, and partners. We suggest you ask what would these teams like to see in a learning strategy and what they believe would result in better-educated customers and partners. They're the ones with a close relationship with your extended enterprise, so mine for this indispensable information. Secondly, go straight to the horse's mouth - your extended enterprise audiences. Be it through surveys, interviews, or reviews, it's crucial to discover what your customers and partners believe is missing from the learning experience.
2. Establish Training Goals For Each Audience
As each of your extended enterprise audiences is distinct, it stands to reason that each will have its own unique training goals. Before you plan anything - content, training methods, KPIs - it's essential that you know the overall aim of educating each audience. The reason? Goals make it easier for you to plan your content as you know what your objective is. It also gives you an indicator of what you'll need to measure. When mapping out your training goals, refer back to the research you've already done. This data should show gaps in education and areas that need improvement. It's also best to create goals that are as specific as possible. Wishy-washy goals are less likely to lead to impactful training.If you're planning on training your customers, the goal could be to improve product adoption through better onboarding and continuous product training. And for partner training, it could be to reduce the amount of support needed through sales, brand, and product training. These goals are overarching. But, they can also be broken down further to create an even stronger training strategy.
3. Establish The Learning Stakeholders
Extended enterprise learning has a lot of moving parts. With multiple audiences, larger numbers of learners, and several teams involved, it's a smart move to decide who's playing a part in the learning process from the start. Each training audience will have different stakeholders involved, from the head of customer success to sales managers to the learning and development team. By stakeholders, we mean training decision-makers that decide the software and strategy that will be used, subject matter experts who will advise on what content will suit each audience's needs, course creators who will build the content needed to train, and training managers who will be in charge of the day-to-day management of training. Depending on the size of your organization, the list of stakeholders will vary, but establishing who's involved early on will make the learning process go much smoother.
4. Identify How Your Organization Will Deliver Training
One of the biggest choices your organization has to make when developing an extended enterprise learning plan is the tools needed to deliver and manage training. This is where an LMS (learning management system) comes in, or more specifically, an LMS that's built for training an extended enterprise audience. The key is to find a solution that enables your business to train multiple audiences within a single platform. This not only helps make training your extended enterprise easier to manage, but it also makes it more cost-effective too. Once your team has the LMS pinned down, other tools can be added into the mix. From authoring tools to create dynamic content to webinar tools to host ILTs, building a repertoire of trustworthy tools will make you and your teams' job much easier.
5. Focus On A Single Audience First
Setting up an extended enterprise learning strategy is a hefty task. So, let's make the process as achievable as possible. Instead of diving in at the deep end, start small. By focusing on a single audience first, for example, your customers, you can set up and configure your LMS for this audience, work with your team, develop goals, and create content. Then, once that has been established, move on to the next, like your partners, thus creating a much more manageable process. You can also optimize this process by finding ways to improve it as you roll out training to new external enterprise audiences. Setting your Extended Enterprise Learning Strategy is not bound by one methodology or approach. Read about it by downloading this eBook "The Ultimate Guide To Delivering Extended Enterprise Training For Business Growth" is a great place to start. Especially if you are looking to dive deep into the content.
In case you are looking to learn how to increase your business's growth by creating extended enterprise training programs, definitely do check the Webinar: "Fuel Your Business's Growth With Extended Enterprise Training.". The webinar is sponsored by eLearning Industry and presented by Phily Hayes, LearnUpon's Outbound Sales Manager.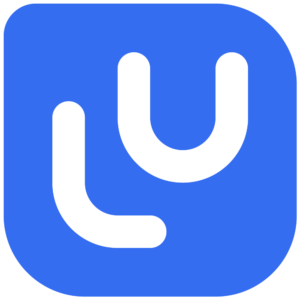 LearnUpon LMS
At LearnUpon LMS we're on a mission to help you unlock the power of learning. Combining our award winning LMS and our industry-leading Customer Experience team, we pride ourselves on being a trusted partner to over 1,300 businesses.