How To Identify The Best LMS For Your Needs And Get A Free LMS Quote
Finding the perfect LMS for your eLearning course is no small task. There are a myriad of LMS platforms to choose from, but only a select few offer all the features you're looking for while meeting your budgeting requirements. Fortunately, there is a stress-free way to obtain a free LMS quote before making your final decision. Let's explore how to get a free quote for your next Learning Management System through eLearning Industry.
We've simplified LMS software selection
In 5 steps our LMS consultants will help you find the top Learning Management Systems that will best add value to your business.
1. Access The LMS Quote Form
Getting a free LMS quote is quick and hassle-free. Simply access the LMS quote form, where we'll gather some basic information to find the ideal LMS vendors for you. This is particularly useful for organizations who are still in the decision-making process and need to narrow down their list. It takes just a few minutes, but it can save you a significant amount of research time, as there's no need to request a quote from each LMS vendor separately. We take care of the work for you.
2. Tell Us A Bit About Your Organization
The first section of the LMS quote form features information about your organization, such as industry, number of employees, and annual revenue. We will also ask whether you already use an LMS so that we can identify the best LMS software for your needs.
3. Provide Details About Your eLearning Project
The next step is to provide more details about the eLearning project itself, including the number of users, time frame for completion, and price expectations per month/user. This helps us to determine which LMS is best for your budget and online training requirements, as well as your expected turnaround time.
4. Select The Essential LMS Implementation Requirements
Your organization most likely has an LMS checklist that includes all the essentials. This portion of the LMS quote request form is designed to clarify these items and ensure that you find the ideal LMS for your objectives. It covers topics such as deployment type, pricing model, license, and specification support. There's also a section where you can fill in specific product features that your organization needs to maximize resources and online training effectiveness.
5. View Top 5 Vendor List And Exclude Options
Based on the information you've provided, our system will automatically display the top 5 LMS vendors that meet your criteria. You have the option to exclude any options you don't like, or leave all 5 checked to receive the maximum number of free LMS quotes. Simply click the "Continue" button once you've made your selections.
6. Complete The Brief Pricing Details Form
Now it's time to enter all your pertinent contact details so that we can get in touch when your free LMS quote is ready. This includes your name, organization, email, website, phone number, and other basic information. Don't forget to click the "I agree" box at the bottom before sending the free LMS quote form.
7. Search Our LMS Directory
While you're waiting for your free LMS quote, why not search our Free LMS directory to peruse the options. You're able to filter the search results based on specific criteria, such as deployment type, top features, licensing, and pricing model. The listings also include the company's website and social media links, which means that you can learn about individual LMS vendors and weigh your options. Another great perk is the user rating and review feature. This allows you to sort the listings by user satisfaction rating and read reviews from both past and current clients.
8. Compare The Top Candidates
Our free LMS directory also gives you the opportunity to compare up to three LMS vendors. Click the compare link below the product name and then choose 2 additional LMS vendors. We'll give you a side-by-side comparison list that highlights the product's specs, features, and pricing options, as well as a variety of other important information that can help you make a well-informed buying decision.
Top Tips For Creating An Accurate LMS Budget
It's also a good idea to create a realistic LMS budget before obtaining your free LMS quote. This allows you to provide more accurate information in the LMS quote request form. For example, how much can you really spend per user/per month? Here are some tips to develop a budget for your next LMS platform:
1. Inventory Your Assets
You may already have assets on hand that can help you cut LMS costs. For example, you don't necessarily need built-in eLearning authoring tools if you're happy with your current software. Taking stock of your online resources also allows you to foresee unexpected costs. For example, replacing current software that is no longer compatible with your new LMS. You should also evaluate your existing LMS to see where it's lacking and which features you simply can't do without. As a result, you're able to separate the LMS must-haves from the wants. This can help you maximize your online resources and improve your online training ROI.
2. Calculate Ongoing Maintenance Costs
One of the most significant LMS costs to consider is ongoing maintenance, such as monthly subscription fees, upgrades, and software updates. You should also factor in the cost of hiring an eLearning team. In some cases, the LMS vendor may have dedicated support staff who can reduce your in-house L&D expenses. For example, there is no need to hire an IT expert, as they provide 24/7 assistance.
There's no time like the present. Provide us with some basic information, and we'll give you a free LMS quote for the top 5 LMS vendors on your list. Just a few simple steps can save you a great deal of time and resources, as we handle the estimates for you.
Start planning for the deployment of your new Learning Management System right now. Click Get A Learning Management System Quote Tailored To Your Needs In Less Than 3' to start the process of identifying the Top 5 LMS vendors that better match your organizational needs. It will only take less than 3 minutes of your time!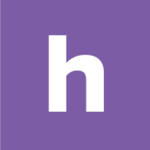 Homebase
Make work easier. Running a small business has never been harder. Homebase helps with free tools to track time and manage your team.