Raptivity Free Webinar
Jamaica Glenn, a Raptivity Expert, will conduct a Free Webinar on June 27, 2013, 10:00 am PST concerning varied Raptivity Interactions such as Flow chart, Ladder steps and more. This is the 2nd part of a 3-part series with duration of 30 minutes.

In the 3rd part of the Free Webinar series (July 25, 2013, 10:00 AM PST), there will also be a contest for the 'Most Creative Use of Raptivity'. If you have create an interaction with Raptivity feel free to submit it! All attendees will get a chance to vote for The Best Raptivity Interactions submitted by you. The winners will be announced based on your votes! What do winners get? Join the Free Webinar to find out.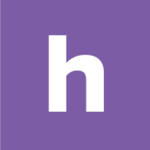 Homebase
Make work easier. Running a small business has never been harder. Homebase helps with free tools to track time and manage your team.