Examples Of Microlearning Success
Employee learning has greatly changed in today's competitive business environment. All learning is led by curiosity and focus. The best learning comes when employees face challenges that they need to solve. Every time there is a challenge, the employee is curious to find a solution that is effective.
This need to learn along with a higher level of focus makes learning the most effective during this period. This is also when an employee is in the search for solutions and learning that is immediate and concise. This is where microlearning comes in. Billion-dollar enterprises like Google, Coca-Cola, IBM, and BAT are a few of the many companies that have explored microlearning and been satisfied with the results.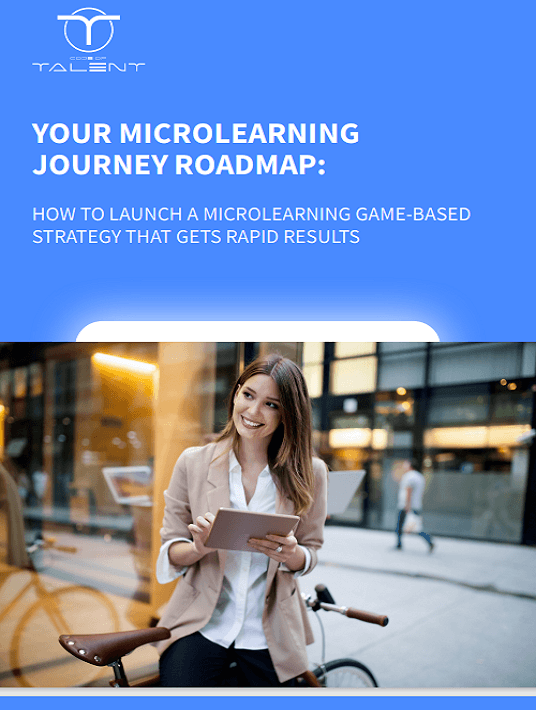 eBook Release
Your Microlearning Journey Roadmap: How To Launch A Microlearning Game-Based Strategy That Gets Rapid Results
Discover how to level up your L&D program with game-based microlearning!
7 Companies That Implemented Game-Based Strategies Effectively
Google's Whisper Courses For Manager Training
Google's training approach towards microlearning was simple yet effective. Their goal was a training method that went beyond traditional classroom training but was just as effective, if not more.
The challenge they faced was that a training session is of no use if the learning is not applied to real-world scenarios. They were in search of a training method that would help employees retain the information and also encourage them to apply it.
The solution they came up with was fairly simple. The included microlearning through "whisper course." This consisted of a series of emails. Each of these emails contained suggestions that managers could implement during their meetings.
This approach was effective because the whisper course believed that often a gentle nudge is required as a reminder to put your knowledge into use. Each of the emails centered around "the what, why, and how" of the learning objective and is followed by a basic call to action. These emails are focused on practice and small goals, instead of an excess of theoretical information. This ensures information is retained and employees can apply it without being overwhelmed.
Coca-Cola Improving Its Sales Organization
Another organization that included microlearning to increase the agility of sales organization and maximize the learning process. They worked with Code of Talent to improve the process of acquiring theoretical knowledge being implemented in real-life scenarios to make an impact in the market. So, they had three organizational goals: Revenue Growth Management, Renew Category Growth, and Route to Market.
Code of Talent integrated the strategic elements of microlearning to create a skill-building course aimed at enhancing performance. This served as a gamified journey for the employees and allowed for social learning via the transfer of knowledge. By creating a digital ecosystem, Code of Talent gave the sales community access to group and individual solutions, and promoted process transparency. Consequentially, sales trainers became directly responsible for reflecting business results.
IBM
The IBM Cloud platform was used by web developers and IT professionals and they often had confusion about how to go about it. Each time they needed to handle a project, they required some key skills immediately. Waiting for scheduled training sessions and practice labs each time was inconvenient and not possible.
In this situation, IBM Micro Learning was launched. This helped the employees to improve cloud expertise at their own pace and whenever they required it. This platform included various exercises answering a specific question and helping employees develop a specific skill.
IBM performed a technical needs analysis of different skills required by the employees and incorporated those in their microlearning platform.
This solution was effective because the microlearning platform enables the employees to be focused on the training and it was accessible at their fingertips whenever they needed it. The little chunks of learning also helped them space out their lessons and not be overwhelmed by an overload of information resulting in effective learning.
BAT
The British American Tobacco Romania wanted to improve their sales organization. They did so through working on the internal transformation into a market that would change both in terms of product, customer, and purchasing decision. Another objective of theirs was to reduce the gap between the theoretical knowledge employees acquired in training and the implementation of that training practically within the market. Code of Talent was able to offer them methods to measure the performance from both a qualitative and quantitative point of view with great success: 83% competition rate and 84% energy level, with a 4.9 rating for the learning journey.
Unilever's Snackable Learning
Unilever trained its employees using easily consumable content. The company wanted the employees to have a sense of ownership towards the organization and this needed them to be trained. This snackable training provided constant training to their employees.
Unilever realized that regular training was important to the employees but it wasn't wise to expect them to dedicate a day or two to training every so often. Also, most of the training material seemed quite overwhelming and daunting to the employees and could deter them from learning. They needed to incorporate a training approach that could provide learning in smaller chunks and could be accessed whenever the employee needed it or had the time for it.
Keeping in mind these requirements, they came up with a microlearning tool for their employees. This had various modules including instructional videos, TED talks, and other resources that would benefit the employees on their jobs and their careers.
Microlearning helped Unilever make approachable and accessible content that is easily consumable. The employees didn't need to take a break from their jobs and attend training spread over a day or two. Instead, they could access these training resources at any time during the day and they would just need 15 minutes to complete a single module and acquire a new skill.
Due to the flexible training, employees were more interested in training and participated more actively as well as displayed effective learning through their job.
Walmart
Another large organization that benefited from eLearning is Walmart. They face some serious safety challenges as they move millions of products around the globe. Walmart's objective was to find a way it can create a safety culture and minimize risk, injuries, accidents, and all the costs associated with these. Just a 5% decrease in safety incidents would easily save them millions.
Walmart decided to create a microlearning platform where employee knowledge would not only be improved but the information of the safety practices would be retained through engaging methods of learning. The microlearning approach they adopted encouraged employees to access a system any time during their shift and play a game lasting 3-5 minutes that would require them to answer safety-related questions. The system would provide them immediate feedback which would let them know their areas of improvement as well as reinforce the knowledge they already possessed.
The gamification aspect of the learning let them know where they stood with respect to individual learning along with in comparison to peers. Employers were able to observe the implementation of the knowledge on the job and this data was implemented into the system to personalize the level and challenges in game-based learning for each employee.
Bloomingdale's
Bloomingdale's had similar concerns to Walmart with their safety training. The software they opted for provided employees with short bursts of training, 3-5 minutes long, that would provide training on topics like cleaning up broken glass, safety while using ladders, and how to use box cutters correctly.
The employees could access these sessions at any point during their shift, even when they are on the floor. The learning they achieved from this improved performance, prevented accidents, and lowered costs for Bloomingdale's.
The Benefits Summarized
In all of the microlearning examples that we have discussed, we have noticed a number of benefits of microlearning.
High-Impact Learning
Microlearning helps to learn through short, targeted modules with specific outcomes instead of long, time-consuming training. Microlearning encourages immediate action as we have seen above.
Just-In-Time Learning
The learning material is easily available in bite-sized nuggets whenever the employee requires so it promotes just-in-time training.
Does Not Fatigue Learners
Another advantage of microlearning in employee training is that because the learning is bite-sized, the employees are not overwhelmed and fatigued, rather it reinforces the concepts learned.
Quicker Grasp Of Concepts
The short modules used have very specific outcomes so the concepts can be easily grasped by the learners and they can move on to the next piece of information whenever they like.
Flexible Learning
The content is not just personalized, but it is also easily consumable, making the learning process simple and making it flexible for the learners.
Conclusion
Microlearning is quick to consume, but it's not always quick to develop. Fortunately, this eBook has best practices and tips to choose the best platform in record time. Download the eBook Your Microlearning Journey Roadmap: How To Launch A Microlearning Game-Based Strategy That Gets Rapid Results for more insider secrets.
Additional Resources: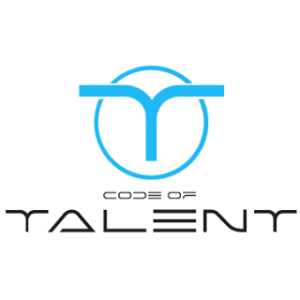 Code of Talent
Code of Talent is an award-winning SaaS platform that helps employees learn and apply fast, in a very dynamic business environment with minimum training time, minimum costs and on the job live impact.